UNITED STATES – At least 26 people have died in Mississippi and Alabama after a tornado tore through the southern US states. The tornado has left a trail of destruction, with search and rescue efforts still ongoing. The Mississippi state government has declared a state of emergency.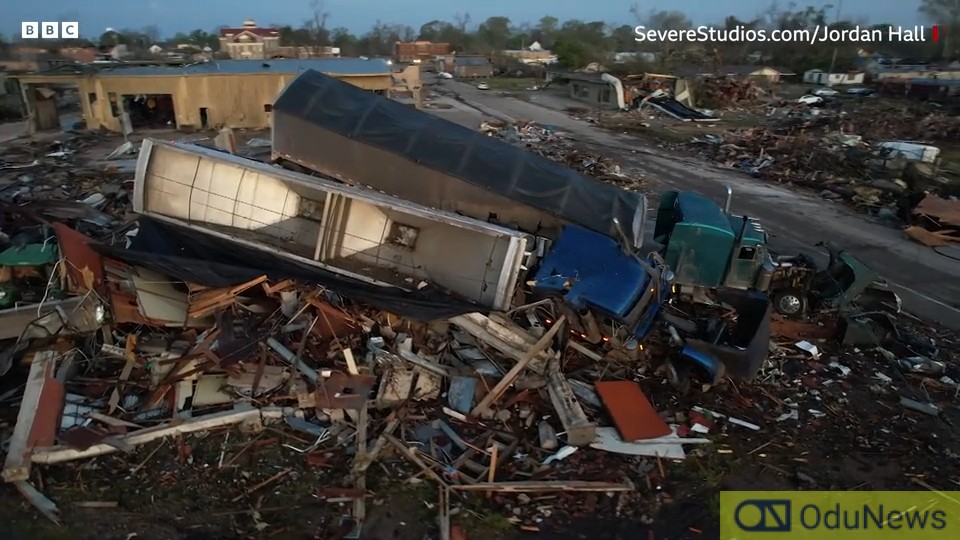 Rolling Fork was one of the hardest-hit towns, where almost the entire town was wiped out, with crushed cars, bricks, and glass littering the streets. The tornado has flattened dozens of buildings, including homes where family and friends had gathered just hours earlier.
The tornado hit in the middle of the night, and many people were sleeping and had not heard the alerts. For one resident, Francisco McKnight, seeking shelter in his bathtub saved his life. He said that he had never heard anything like the noise of the wind on Friday night and never wants to again.
The tornado lasted just five to 10 minutes, and he sat in the tub as the rest of his home was ripped away. For now, he is staying in one of the shelters that have been set up in the area. He does not know what he will do next, but he says he will rebuild his life somehow.
Mississippi state governor Tate Reeves visited Silver City and Winona to meet affected residents who had been hit by the tornado's fury. Sharing an update on Twitter, Mr Reeves described the situation as a "tragedy," writing: "We are blessed with brave, capable responders and loving neighbours. Please continue to pray."
Mr Reeves requested an expedited disaster declaration for the region and said, "We're going to fight like hell to make sure that we get as many resources to this area as possible." The search and rescue efforts will continue in Mississippi as more storms are predicted to hit parts of Alabama and Georgia early on Sunday and potentially bring large hail.
US President Joe Biden also offered his support for the affected region. He described the images coming out of Mississippi as "heartbreaking." On Sunday, the White House stated that President Biden ordered federal aid to support local recovery efforts in areas affected by the tornadoes, including grants for temporary housing, home repairs, and low-cost loans to cover uninsured property losses.
The tornado's aftermath in Mississippi and Alabama is a reminder of the devastating effects of natural disasters and the need for immediate and coordinated emergency response efforts. Our thoughts are with the families affected by this tragedy, and we hope that they will receive the necessary support to rebuild their lives.

Submit press release, news tips to us: tips@odunews.com | Follow us @ODUNewsNG