Foundation for Peace Professionals, also known as PeacePro, has urged the federal government to check fake news syndicates to disrupt Nigeria's peace.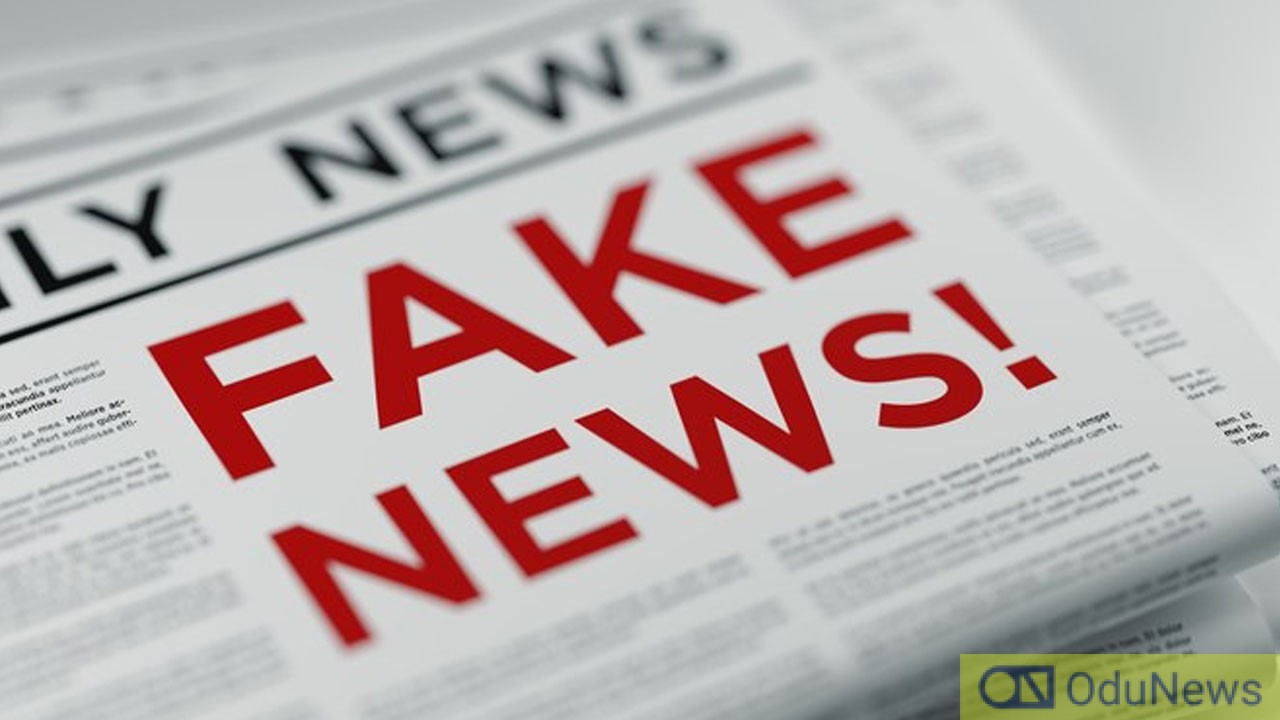 The group says the fake-news syndicate are professional fake news syndicates that are well-trained to impersonate legitimate bodies to project false and misleading perspectives to instigate mass discontent against the nation.
PeacePro also said that organised and professional fake news syndicates are created to cause chaos and set Nigeria ablaze.
In a statement by the Executive Director of PeacePro, Abdulrazaq Hamzat, on Friday, the group said the Federal Government and security agencies must see the continuous operations of these fake news syndicates as a national security threat, deserving of specialised operations to not only arrest the situation but to also get to the root of their operations, including the motivators, sponsors etc.
According to the group, the level of fake news in Nigeria is huge. It appears that in the past few years, there's been an organised syndicate, trained to create content, impersonating legitimate bodies to perpetrate certain narratives, in order to cause chaos in Nigeria.
It explained that, during the just concluded presidential election in Nigeria, several fake documents and reports, ascribed to legitimate bodies, both local and international, have been circulated on social media, attempting to de-legitimize the election, using the name of hitherto legitimate organisations to project certain narrative against the legitimacy of the country's leadership.
"Our investigation reveals that most of these reports were fake and fabricated, but they are being pushed all over the social media to convince the populace about their truthfulness thereby creating fatal ground for subversive actions," PeacePro said.
It said that some media organisations have also been misled by these reports and it has become more of a regular occurrence in Nigeria.
"Few moments ago, European Union debunked one of such reports that have been widely circulated in its name, which confirmed the findings of PeacePro, but many more of such contents are in circulation, with the impersonated organisations unaware of the reports ascribed to them."
It maintained that the impersonation of legitimate organisations to peddle misleading narratives on social media is a propaganda tool to convince the populace wrongly over certain claims and we believe these actions were deliberately being carried out by organised syndicates to gradually undermine the country in the mind of its citizens, which is often a prelude to a bigger action by organised non-state actors.
PeacePro, therefore, calls on the Federal Government to quickly pay attention to the issue beyond the rhetoric of condemning fake news or threatening perpetrators with punishment, to digging deep to understand the operations of the syndicate organisation, motivation and sponsors."
"We are in the information age, where wars are fought in the digital space to capture minds, to instil hate and anger or motivate people into subversive actions through false narrative to disrupt peace and security of nations," the group said.

Submit press release, news tips to us: tips@odunews.com | Follow us @ODUNewsNG