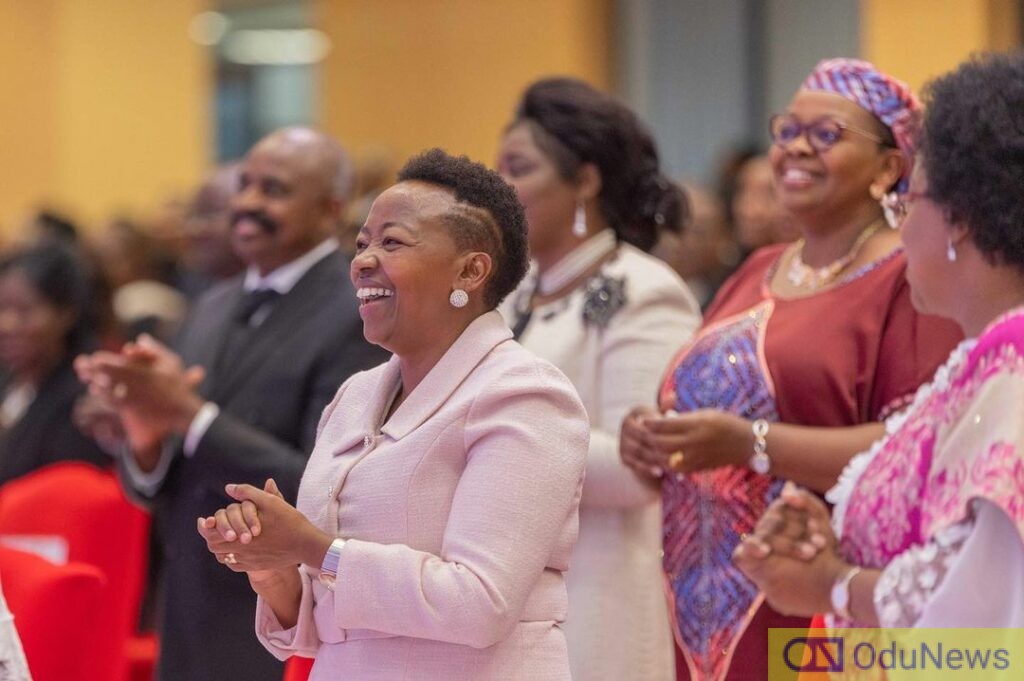 Kenya's First Lady, Rachel Ruto, has announced national prayers against homosexuality, citing that the family unit is under attack. She spoke out against the recent Supreme Court ruling in Kenya that upheld the right of the LGBTQ community to associate. Mrs Ruto stated that the country cannot condone such behavior, as it goes against the morals of the nation.
Speaking on Sunday, she said, "We should not even try to talk about LGTBQ. This is a conversation we should not even have in our country because accepting it is like throwing our morals into the dustbin."
Homosexuality remains illegal in Kenya. The Supreme Court's decision to allow the LGBTQ community to register lobby groups in Kenya was met with protests from President William Ruto and religious leaders in the country.
While the ruling is considered a victory for the LGBTQ community in Kenya, it is still being challenged by the government. The Attorney General has stated that the government will contest the court's decision, arguing that the matter is one for public consultations, not the courts.
Kenya has been struggling with issues of LGBTQ rights for a long time, with some religious groups considering it a moral issue. The decision by the Supreme Court has sparked a lot of debate and has also highlighted the need for sensitization and awareness campaigns to help change people's attitudes towards the LGBTQ community.
The move by the First Lady to call for national prayers against homosexuality raises concerns about the protection of the LGBTQ community and their rights in Kenya. It is crucial for the government and religious leaders to adopt a more inclusive approach towards this issue and address it with compassion and understanding, rather than hatred and discrimination.

Submit press release, news tips to us: tips@odunews.com | Follow us @ODUNewsNG