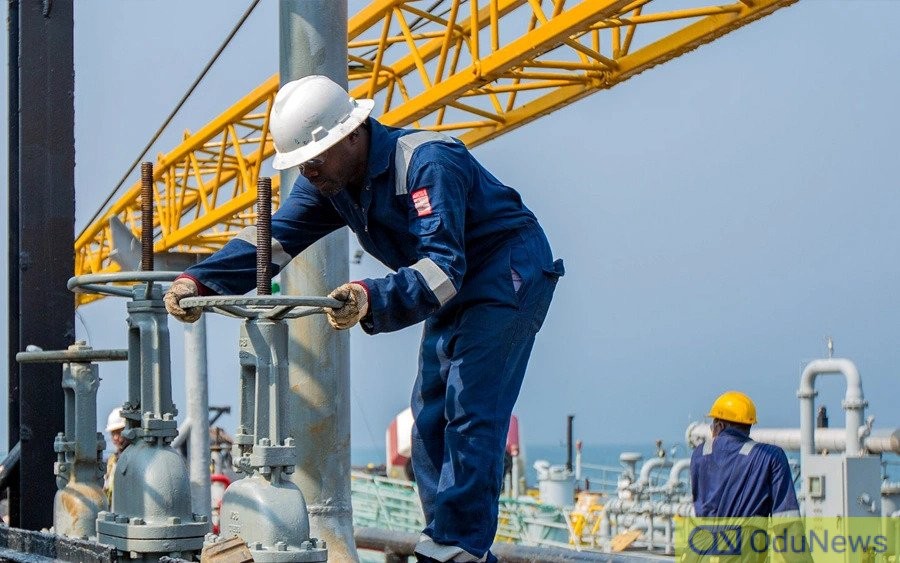 Concerns were raised over the weekend as Nigeria's premium oil grade, Bonny Light, experienced a price drop to $73.87 per barrel, marking a 3% decrease from the previous week's $76.37. The Nigerian government had set the 2023 budget benchmark at $75 per barrel and a production rate of 1.8 million barrels per day, including condensate. The price drop, which also impacted other crude oils, is attributed to a global economic slowdown, particularly in developed economies that purchase commercial oil from Nigeria and other major oil-producing countries.
According to a recent report by research organization Goldman Sachs, it is now unlikely that oil prices will reach $100 per barrel this year due to the global economic slowdown, contrary to their earlier forecast. The current economic downturn has already resulted in the collapse of two large banks in the United States. Goldman Sachs now predicts oil prices will average $94 per barrel over the next 12 months and rise to $97 per barrel in 2024.
The Organisation of Petroleum Exporting Countries (OPEC) revealed in its March 2023 Monthly Oil Market Report that Nigeria's oil production increased by 3.8% month-on-month to 1.306 million barrels per day in February 2023. However, Mazi Colman Obasi, National President of the Oil and Gas Service Providers Association of Nigeria (OGSPAN), expressed concerns that Nigeria may struggle to meet its 1.8 million barrels per day OPEC quota due to increased pipeline vandalism, oil theft, and illegal refining in the Niger Delta.
EnergyHub Nigeria's Lead Promoter, Prof. Felix Amieyeofori, believes the current market situation will be short-lived, with oil prices expected to stabilize between $80-100 per barrel as China's economy recovers. He urged the new Nigerian government in 2023 to ensure full implementation of the Petroleum Industry Act (PIA) to optimize the operating environment for investors and facilitate achieving the 2023 budget targets.
The Nigerian National Petroleum Company (NNPC) Limited recently stated its intention to produce an average of 2.2 million barrels per day in 2023, including condensate. Mele Kyari, NNPC Limited's Group Chief Executive Officer, highlighted the security challenges and lack of investment over the past four to five years as contributing factors to the country's low production levels. He expressed optimism that the target of 2.2 million barrels per day can be reached within 2023, despite the OPEC target being set at 1.8 million barrels per day.

Submit press release, news tips to us: tips@odunews.com | Follow us @ODUNewsNG