Former US President Donald Trump kicked off his 2024 election campaign with a rally on Saturday, using the event to rail against prosecutors considering criminal charges against him. The rally marked a departure from recent efforts by Trump's team to establish a more conventional and disciplined candidacy.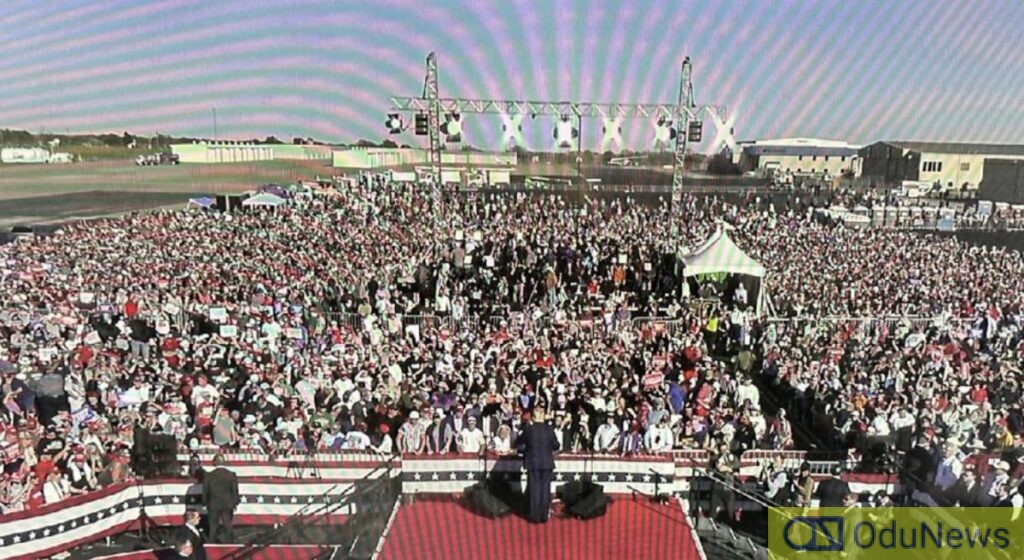 The 76-year-old former president opened the rally in Waco, Texas by playing "Justice for All," a song featuring a choir of men imprisoned for their roles in the January 6 insurrection. As the national anthem played, Trump recited the Pledge of Allegiance while standing solemnly on a podium, hand on heart. Footage from the Capitol riot was displayed on large screens, and American flags billowed in the wind.
Addressing a crowd of thousands, Trump claimed the song was number one in every category, followed by Taylor Swift and Miley Cyrus. The choice of Waco as the rally's location was significant, as it marked the 30th anniversary of a deadly standoff between law enforcement and the Branch Davidians, a religious cult, which led to the deaths of more than 80 members and four federal agents.
The rally took place as Trump faced the possibility of becoming the first US president in history to be indicted. A grand jury in New York is investigating an alleged hush money payment to adult film star Stormy Daniels, who claimed to have had a sexual encounter with Trump, an accusation he denies.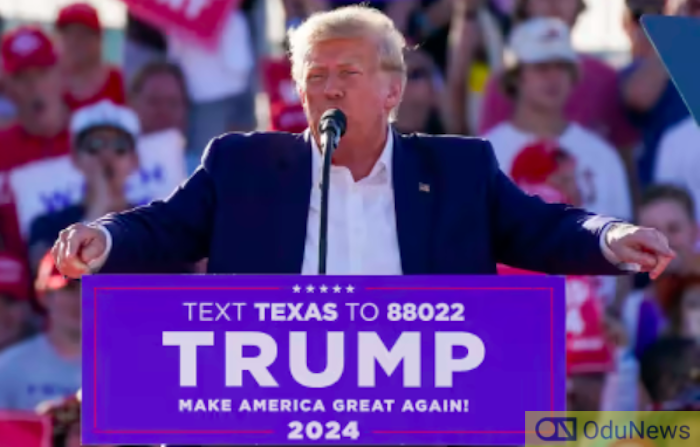 Last week, Trump falsely predicted his own arrest and called for protests on his Truth Social platform. He warned of "potential death & destruction" if charged, prompting fears that his supporters could lash out on his behalf. Trump also shared an image of himself holding a baseball bat next to a picture of Manhattan District Attorney Alvin Bragg, whom he attacked with increasingly racist rhetoric.
Democratic House Minority Leader Hakeem Jeffries condemned Trump's rhetoric as "reckless, reprehensible, and irresponsible," adding that it could lead to someone getting killed. On Friday, a harmless powdery substance was found in a threatening letter in a mailroom at Bragg's offices.
At the Waco airport rally, supporters held signs reading "Witch hunt," "I stand with Trump," and "Trump 2024." Trump repeated false claims about the 2020 presidential election being rigged, praised the January 6 rioters, and accused prosecutors overseeing multiple investigations into his conduct of being "absolute human scum."
He claimed that the various investigations were politically motivated attacks by Democrats and that his personal life had been disrupted due to "prosecutorial misconduct by radical left maniacs." Trump also attacked Florida Governor Ron DeSantis, seen as his strongest challenger for the Republican presidential nomination, accusing him of disloyalty.
Critics of the rally labeled it as anti-democratic and un-American. The Lincoln Project, an anti-Trump group, said in a statement that Trump's choice of Waco on the anniversary of the Branch Davidian standoff sent a clear message to right-wing extremists.
The grand jury investigating Trump's alleged hush money payment is expected to reconvene on Monday in New York.

Submit press release, news tips to us: tips@odunews.com | Follow us @ODUNewsNG