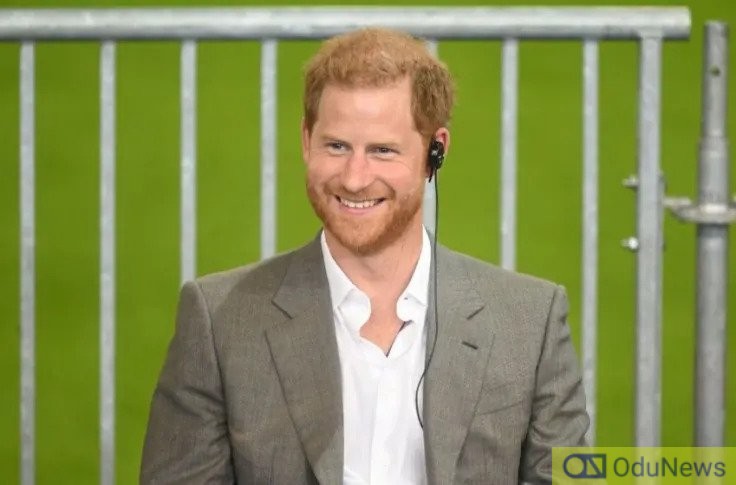 Prince Harry has opened up about his life in an in-depth conversation with Dr. Gabor Maté, a doctor who even diagnosed him during the hour-long discussion. During the chat, they delved into Harry's book, "Spare," and the benefits of living his true, authentic life, while breaking away from the Royal Family, which he said held him back for years.
Among the topics they discussed were trauma, vulnerability, and healing, with Harry calling his book and press run a service to others because he genuinely believes it will help people better themselves. Dr. Maté diagnosed Harry with ADD, PTSD, anxiety, and depression, with much of it stemming from his childhood and the death of his mother. Harry acknowledged that he had been diagnosed with PTSD by his personal therapist.
Harry also discussed his past substance use, distancing himself from cocaine and praising marijuana and psychedelics for helping him become more clear. He also addressed the criticism he has received from the media and others for speaking up about his private life and woes, stating that he believes it discourages others from opening up.
In terms of his family, Harry encouraged them to go to therapy when he was first getting into it but says they didn't take him up on it, which he believes widened the divide between them. Harry also talked about his wife, Meghan Markle, and his kids, praising Meghan for saving his life and helping him break free from the Royal institution, and trying to give his kids as much love and affection as possible to compensate for what he felt he lacked as a child.
The conversation largely focused on mental health and Harry's personal journey, rather than any particular Royal family members. The takeaway is that Harry believes strongly in his work to bring mental health awareness to the forefront, using his own life and story to do so, even at the risk of further angering the Royals.
The discussion did not touch on Harry and Meghan's eviction from Frogmore Cottage, King Charles' coronation, or any next steps with the Royals. Dr. Maté alluded to a controversy surrounding himself, where he was accused of being anti-Semitic, but he made it clear that he comes from Jewish heritage and had family that lived through Nazi-occupied Europe.
Overall, the conversation was insightful, and Harry's willingness to continue speaking out indicates that he will likely keep talking from here on out.

Submit press release, news tips to us: tips@odunews.com | Follow us @ODUNewsNG