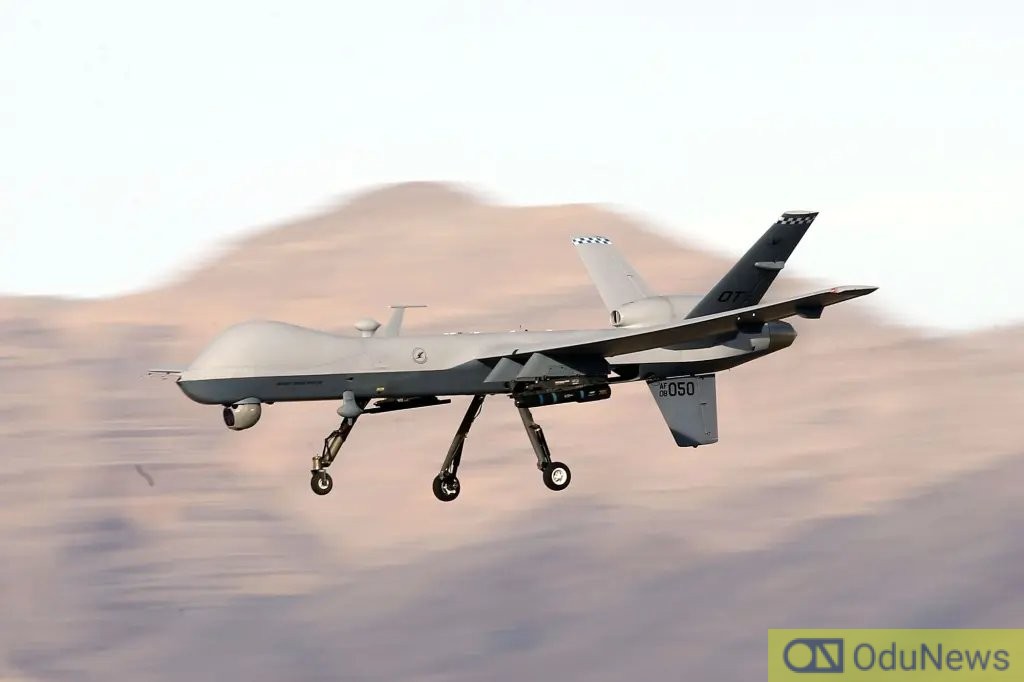 On Tuesday, a Russian fighter jet collided with the propeller of a US surveillance drone over the Black Sea, leading US forces to bring down the unmanned aircraft. The US called the incident a "flagrant breach of international law." Russia countered, claiming their fighter jets did not use weapons or hit the drone, which crashed into the water after a sharp maneuver near Crimea.
This event has intensified Russia-US tensions related to Russia's ongoing conflict in Ukraine. It marks the first time since the peak of the Cold War that a US aircraft has been downed after an encounter with a Russian warplane.
US President Joe Biden was briefed on the incident by his national security adviser, Jake Sullivan. The US State Department is expected to address the issue with their Russian counterparts. The Russian ambassador was summoned to lodge a protest, and the US ambassador to Russia has conveyed similar concerns in Moscow.
The US European Command reported that two Russian Su-27 fighter jets intercepted a US MQ-9 drone in international airspace over the Black Sea in an "unsafe and unprofessional" manner. The Russian fighter jet collided with the MQ-9's propeller, forcing US forces to bring the drone down in international waters.
The incident highlights incompetence in addition to being unsafe and unprofessional, according to the US European Command. US Air Force General James B. Hecker stated that the MQ-9 drone was conducting routine operations when the collision occurred.
Pentagon spokesman Air Force Brigadier General Pat Ryder confirmed the event took place over international waters, far from Ukraine, after the Russian jets had been in the vicinity of the drone for 30 to 40 minutes. The MQ-9 drone can carry munitions, but Ryder did not disclose whether it was armed at the time of the incident.
Russia's Defense Ministry claimed the US drone had entered a restricted area near Crimea, prompting the interception. Moscow has expressed concerns over US intelligence flights near the Crimean Peninsula, which was illegally annexed from Ukraine in 2014.
Despite the incident, the US remains committed to continuing missions in the area. The US European Command has noted a pattern of dangerous actions by Russian pilots while interacting with US and Allied aircraft over international airspace, including the Black Sea. They warned that such aggressive actions could lead to miscalculation and unintended escalation.
Continued fighting in Ukraine has resulted in further civilian casualties. Russian forces continue to target residential buildings, schools, and hospitals, causing widespread destruction. Ukrainian President Volodymyr Zelenskyy remains determined to face the Russian offensive.

Submit press release, news tips to us: tips@latestnaija.news | Follow us @ODUNewsNG