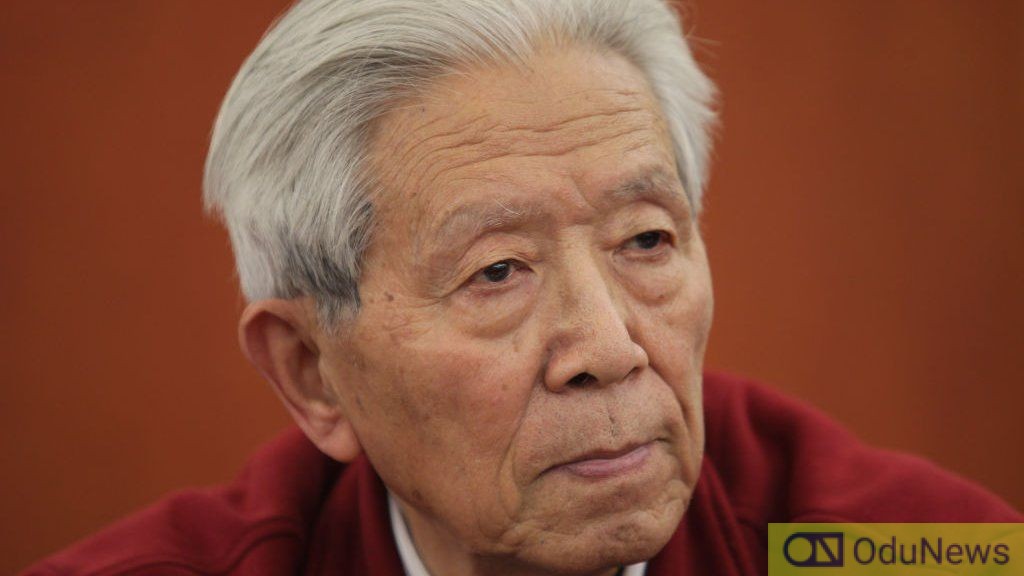 Jiang Yanyong, the former military surgeon who revealed the Chinese government's cover-up of the 2003 SARS epidemic, passed away at the age of 91. He succumbed to pneumonia on Saturday in Beijing, as reported by family friends and Hong Kong's Chinese-language media.
Dr. Jiang gained recognition for his life-saving efforts when he penned a letter during the early stages of the SARS crisis, exposing officials who were downplaying the risk. Despite being placed under house arrest for his outspokenness, he persisted in advocating for the truth.
In 2003, SARS infected over 8,000 people worldwide, with 774 fatalities, according to the World Health Organization (WHO). Dr. Jiang was working in a Beijing hospital when he learned that the Chinese health minister had claimed there were only a few cases of a new, deadly respiratory illness. Knowing that over 100 individuals were suffering from SARS in military hospital wards alone, he sent a letter to Chinese state broadcasters to uncover the deception. While they ignored it, the letter eventually reached foreign media, forcing the Chinese government to admit its falsehoods and prompting the WHO to take action. The government's response to Dr. Jiang's revelation led to the dismissal of China's health minister and Beijing's mayor.
In 2004, Dr. Jiang again challenged the Chinese government by calling on the Chinese Communist Party (CCP) to admit its wrongdoing in the 1989 Tiananmen Square crackdown, which resulted in the deaths of hundreds or possibly thousands of civilians. He recounted his experience as a surgeon on that fateful night and later wrote a letter to Chinese President Xi Jinping in 2019, denouncing the crackdown as a "crime." Dr. Jiang's experiences have been compared to China's initial handling of the COVID-19 outbreak.
Over his lifetime, Dr. Jiang received multiple civil honors for his public advocacy, including the Ramon Magsaysay Award for Public Service in 2004. The award citation praised him for breaking China's silence and bringing the truth about SARS to light.

Submit press release, news tips to us: tips@odunews.com | Follow us @ODUNewsNG