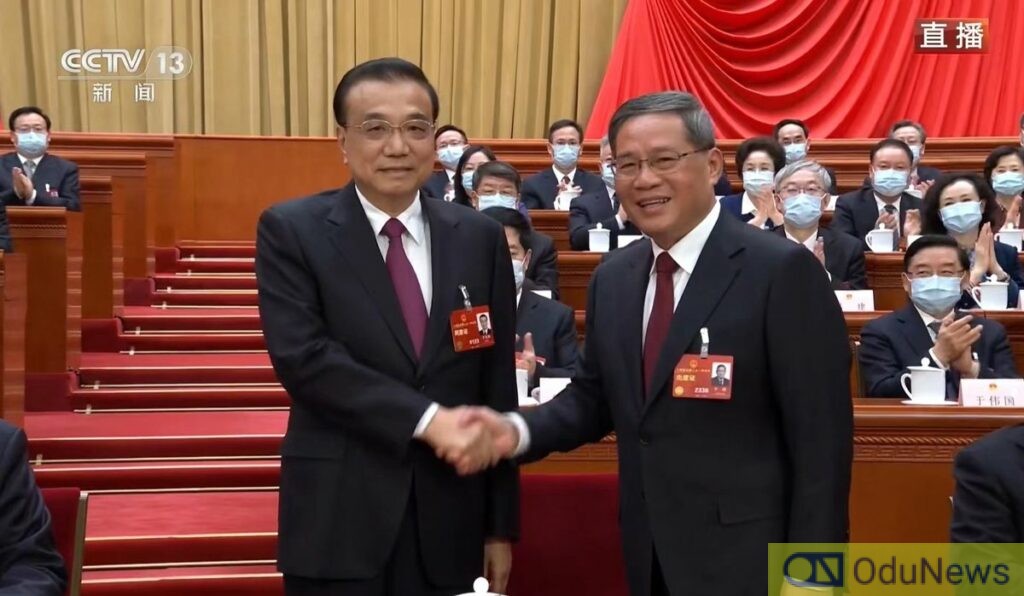 During the ongoing annual meeting of China's National People's Congress, President Xi Jinping has nominated Li Qiang, the former Communist party chief of Shanghai, as the next premier of the country, according to the state-run Xinhua news agency. Li Qiang will be replacing Li Keqiang, who had been serving as the premier since 2013.
Despite high hopes that Li Keqiang would bring about liberal reforms, his power was curbed by President Xi Jinping, who increasingly sidelined him and placed allies in key strategic positions over him. Li Qiang, on the other hand, is a close ally of Xi Jinping, having served as his chief of staff between 2004 and 2007, when Xi was the provincial party secretary of eastern China's Zhejiang province.
Li Qiang's appointment as the premier was not unexpected, as he was already on track for the position after being appointed to the number-two role on the politburo standing committee during the Communist party congress in October 2017. Xi Jinping is currently reshuffling the government, installing loyalists in key positions, as a generation of more reform-minded officials retires, and Xi further consolidates power after being elected as the president for an unprecedented third term on Friday.
In addition to Li Qiang's nomination, Liu Jinguo has also been nominated as a candidate for director of the National Commission of Supervision, which oversees the government's anti-corruption work. Meanwhile, Zhang Jun has been nominated as a candidate for the president of the supreme people's court, and Ying Yong has been nominated as a candidate for procurator general of China's supreme people's procuratorate.
The nomination of Li Qiang and other officials highlights President Xi Jinping's determination to install trusted allies in key positions to further consolidate his power and implement his policies. The appointments are also expected to provide more stability to the government as China faces various challenges, including the ongoing trade war with the United States and economic slowdown.

Submit press release, news tips to us: tips@odunews.com | Follow us @ODUNewsNG