LOS ANGELES – Monday's game between the Los Angeles Dodgers and the Minnesota Twins had its fair share of nail-biting moments and unexpected turns. The game, which extended into extra innings, became a thrilling showdown ultimately won by the Dodgers with a score of 9-8 in the 12th inning at Dodger Stadium, but not without the heroic efforts of relief pitcher Phil Bickford.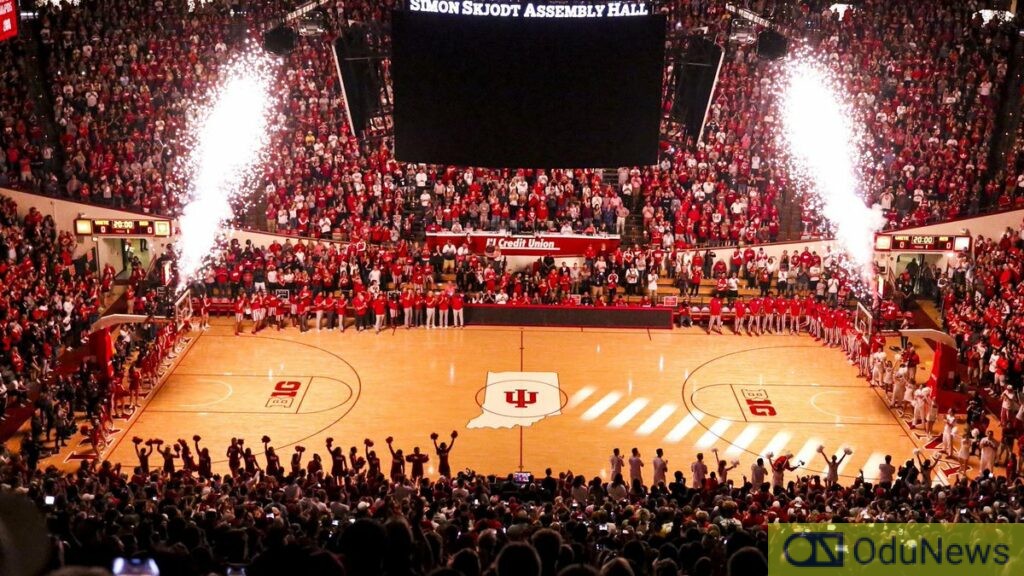 Bickford, known for his resilience, showcased his abilities once again, going above and beyond by pitching three innings and throwing an impressive 48 pitches to secure the victory for his team.
The intensity escalated quickly in the 10th inning when Bickford faced a challenging situation. He allowed a walk and a bunt single, putting the Twins in a prime position with the bases loaded and nobody out. Bickford, however, managed to strike out Donovan Solano and Alex Kirilloff, thanks in part to some assistance from home plate umpire Phil Cuzzi. He then forced Michael Taylor to fly out, incredibly keeping the game within reach for the Dodgers, with the Twins taking a one-run lead.
In the bottom of the 10th, Jhoan Duran opted for a curveball against J.D. Martinez, who capitalized on the opportunity and singled home Will Smith, leveling the score and granting Bickford more time on the mound. Bickford's tenacity shone through as he struck out two more batters in a scoreless 11th inning.
Reflecting on his performance, Bickford expressed his determination, saying, "I was in the dugout, obviously hoping for a walk-off win. But when it didn't happen, I just locked it in and wanted to do everything I could to give the team another chance."
In the 12th inning, Bickford found himself in another precarious situation, walking Donovan Solano with two outs, his fourth walk of the game (one being intentional). Nonetheless, he managed to induce a flyout from Kirilloff, preserving the tied score.
WALK OFF WALK 🚨‼️

The Twins intentionally walked Max Muncy to load the bases, and Trayce Thompson walks to win it in the 12th!

(via @Dodgers)pic.twitter.com/9fEYxCD3lN

— FOX Sports: MLB (@MLBONFOX) May 16, 2023
The Dodgers sealed their victory in the bottom of the 12th inning, with Trayce Thompson coming up to the plate with the bases loaded. Thompson, who had been in an 0-for-30 slump, displayed great patience by taking a full-count fastball for the game-winning walk.
Manager Dave Roberts commended Thompson's approach, stating, "For Trayce to take that 3-2 pitch and not just swing the bat and try to make something happen is really tough."
Bickford's exceptional performance earned him the win, marking his first career victory. Prior to this game, he had never pitched more than six outs in a Major League Baseball game.
Roberts expressed his admiration for Bickford, stating, "I can't say enough about Phil. That's as good of an outing from him that you'll ever see. Everyone in that room knows he really cares. He cares more about being a good teammate than being a good baseball player, truth be told. And he left it all out there."
Bickford's standout performance was even more significant as he was the last man standing in the bullpen for the Dodgers.
Trayce Thompson > Klay Thompson pic.twitter.com/ytvtqK7gnB

— David Portillo (@DavidPortillo0) May 16, 2023
Starting pitcher Noah Syndergaard displayed effectiveness during his four-inning stint. However, due to reaching his limit after only pitching one inning in the previous two weeks, he was replaced. Syndergaard allowed two runs and struck out five batters, one more than his previous three starts combined. The decision to remove him after four innings placed additional pressure on the Dodgers' bullpen.
Despite leaving the game with a 5-2 lead, the Dodgers' bullpen faced a challenging task even before the game reached extra innings. Justin Bruihl and Shelby Miller made valuable contributions, pitching scoreless fifth and sixth innings, respectively. However, in the seventh inning, Miller encountered some trouble, leading to Caleb Ferguson entering the game as a reliever. Ferguson allowed an inherited runner to score on a wild pitch, tightening the game.
Trayce Jackson-Davis made 9 of his first 12 3-pointers at the NBA Draft Combine!!! Was 12-25 overall, got a little tired at the end. #iubb @IndianaMBB #NBA #NBADraft VIDEO PROOF he can make 'em pic.twitter.com/LP6MxuJQFx

— Tom Brew (@tombrewsports) May 15, 2023
As the eighth inning commenced, Yency Almonte took the mound for the Dodgers, armed with a three-run lead. Nevertheless, he encountered immediate difficulty, giving up a single and a double, putting the Twins in a favorable position. Trevor Larnach, the Twins' right fielder, who had hit into outs twice earlier in the game, seized the opportunity and unleashed a scorching 112-mph home run off Almonte, resulting in a game-tying three-run blast.
Evan Phillips took the mound for the Dodgers in the ninth inning but allowed the Twins to score a run, intensifying the pressure on the Dodgers' offense. Phillips had pitched three out of the last four days, as had Caleb Ferguson, showcasing the reliance on their bullpen.
With the game on the line, the Dodgers demonstrated their resilience, showcasing their dominance at Dodger Stadium. Despite their relief pitchers facing fatigue, they managed to pull through and secure their 10th consecutive home victory.
Dodgers' manager Dave Roberts acknowledged the challenges faced by his pitching staff, stating, "Brusdar Graterol, who pitched Saturday and Sunday, and Victor González, who got five outs and threw 27 pitches Sunday, were unavailable Monday. But even Graterol was warming up in the 12th in case the game needed to go 13 innings."
The Dodgers' ability to overcome the pitching obstacles, paired with Trayce Thompson's game-winning walk, showcased their resilience and determination to win. With their 9-8 triumph over the Twins, the Dodgers extended their winning streak at Dodger Stadium, solidifying their position as a formidable force in Major League Baseball.
As the Dodgers celebrate their hard-fought victory, attention will now turn to the team's future matchups and whether they can maintain their winning momentum. With an unwavering commitment to success, the Dodgers continue to prove themselves as one of the league's powerhouses, leaving fans eagerly anticipating their next thrilling encounter on the diamond.

Submit press release, news tips to us: tips@odunews.com | Follow us @ODUNewsNG