Sky Sports viewers expressed their concerns and raised questions about Martin Tyler's commentary duties during the Premier League match between Arsenal and Brighton. The seasoned broadcaster, known for his iconic voice, appeared to be struggling with hoarseness, prompting fans to inquire why a replacement was not arranged for the fixture.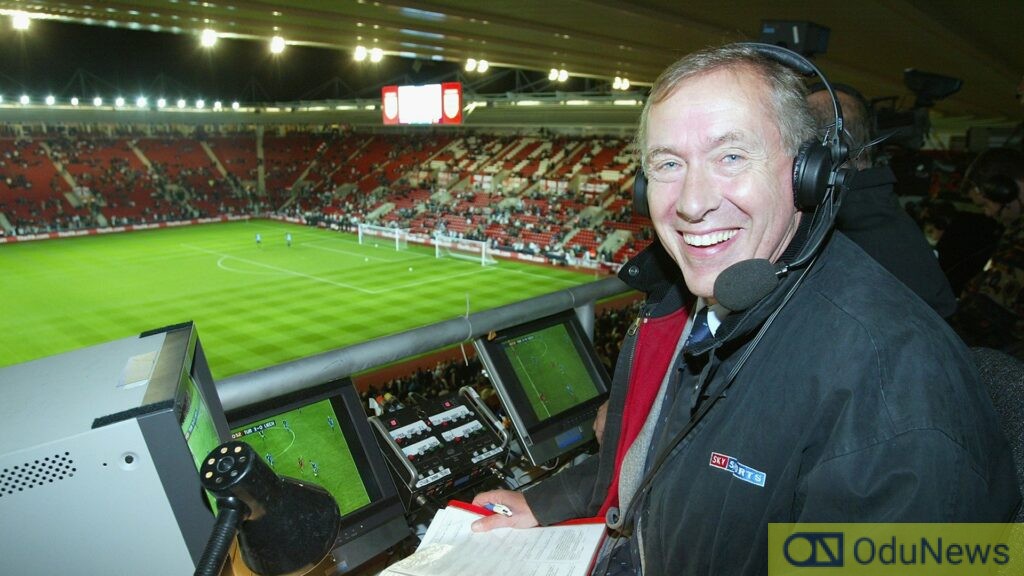 Despite his voice cracking and sounding below his usual standards, Martin Tyler persevered in his regular Super Sunday slot alongside co-commentator Gary Neville. However, the noticeable strain on Tyler's voice throughout the match led spectators to question the decision not to bring in a replacement for the commentary duties.
Comments from concerned viewers flooded social media platforms, with one fan asking, "Martin Tyler has lost his voice, why is he still commentating?" Another fan added, "Martin Tyler has a sore voice, why the hell is he on commentary?" A third comment read, "Martin Tyler can barely speak. Who okayed him for comms today, for goodness sake?"
The unexpected condition of Martin Tyler's voice raised speculation about his ability to effectively communicate the game's action and provide his trademark analysis. Fans expressed their surprise that a replacement commentator was not arranged, considering Tyler's evident struggle during the live broadcast.
As the match progressed, Martin Tyler's determination to continue his commentary duties despite the hoarseness demonstrated his professionalism and commitment to the job. However, the concerns expressed by fans reflect their desire for an optimal viewing experience and a commentator at their best.
While the precise reason for Tyler's hoarse voice remains undisclosed, viewers hope for a swift recovery for the esteemed broadcaster. They also anticipate the necessary measures to be taken by broadcasting authorities to ensure that future fixtures have commentators in optimal condition to provide high-quality commentary and analysis.

Submit press release, news tips to us: tips@odunews.com | Follow us @ODUNewsNG