In a heartbreaking loss for the Nigerian film industry, Murphy Afolabi, a talented and versatile Nollywood actor, has tragically passed away. His untimely demise has left colleagues, friends, and fans devastated, as they come to terms with the profound impact he made during his illustrious career.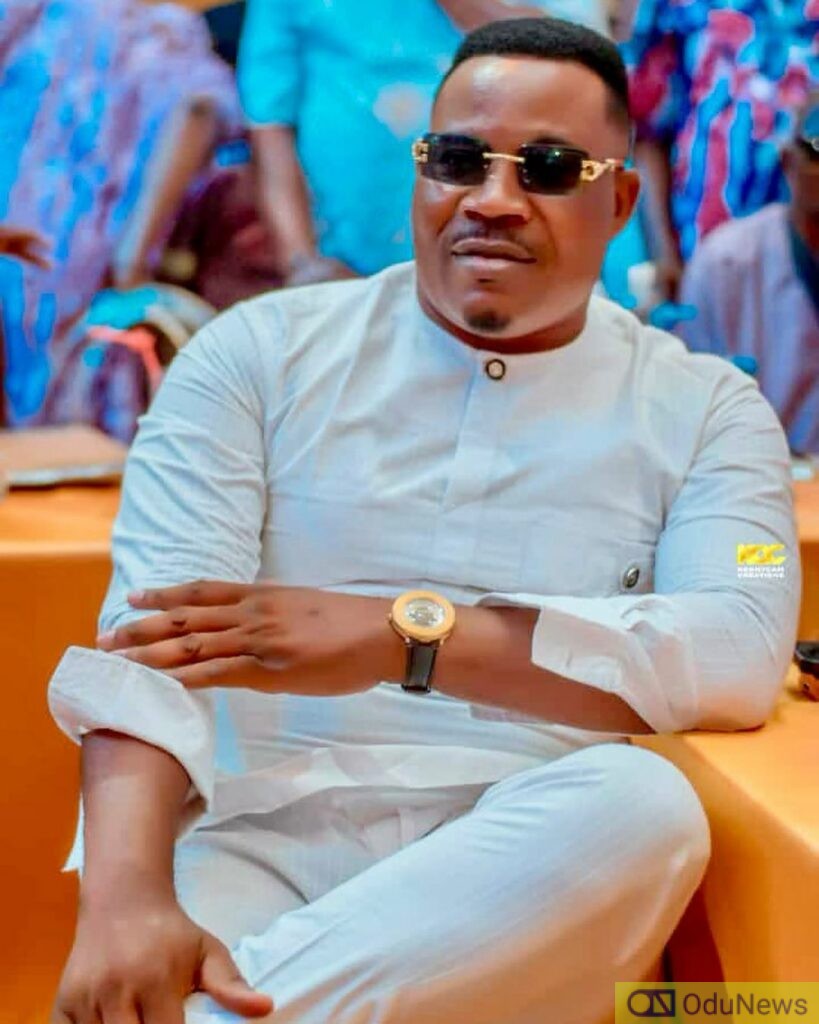 Murphy Afolabi was born on March 18, 1974, in Osogbo, Osun State, Nigeria. He began his acting journey in the early 2000s and quickly established himself as one of the most sought-after actors in the Yoruba film industry. Afolabi's exceptional talent and ability to embody diverse characters endeared him to audiences and garnered critical acclaim.
Throughout his career, Afolabi displayed remarkable versatility, effortlessly transitioning between different genres and roles. From intense dramas to lighthearted comedies, he captivated viewers with his authentic portrayals and magnetic on-screen presence. His performances resonated deeply, evoking a range of emotions and leaving a lasting impression on audiences.
Another sad Nollywood demise.

Murphy Afolabi passes on after slipping on his bathroom floor. May his family be consoled in this trying time 🥹🙏🏽 pic.twitter.com/DWzQsZvDwb

— Dami' Adenuga (@DAMIADENUGA) May 14, 2023
This Life too short man, this one pain me to the bone. Rest in Peace Murphy Afolabi. 🖤🤍 pic.twitter.com/VPSVPniVoK

— LERRY (@_AsiwajuLerry) May 14, 2023
RIP MURPHY AFOLABI 🕊️💔 pic.twitter.com/GlpzuA8n2q

— 𝐌𝐀𝐋𝐈𝐊 (@TheMahleek) May 14, 2023
Murphy Afolabi fell inside his bathroom and died three days after celebrating his birthday pic.twitter.com/bLxJ6IbcPa

— Shoby.eth 🇬🇧 (@Shobydprodigee) May 14, 2023
Sad news, popular nollywood actor Murphy Afolabi, has passed away. 🕯💔

May his soul rest in peace. 🕊 pic.twitter.com/hXJbFsDZ2f

— valking ♔ (@_VALKlNG) May 14, 2023
Afolabi's dedication to his craft and his unwavering commitment to delivering outstanding performances earned him widespread recognition and numerous accolades. His exceptional talent was honored with prestigious awards, including the City People Entertainment Awards and the Best of Nollywood Awards.
Beyond his artistic contributions, Afolabi was known for his warm personality, humility, and kindness. He endeared himself to his colleagues, who remember him as a supportive and encouraging presence on and off set. Afolabi's infectious smile and genuine camaraderie will forever be cherished by those who had the privilege of working alongside him.
The news of Murphy Afolabi's passing has sent shockwaves throughout the Nigerian film industry and beyond. His immense talent, dedication, and passion for his craft have left an indelible mark on Nollywood. As fans mourn the loss of a beloved actor, they also celebrate the incredible body of work he leaves behind, which will continue to inspire generations to come.
Murphy Afolabi's legacy will forever be cherished by the countless lives he touched through his exceptional performances. His contributions to Nigerian cinema will be remembered as a testament to his immense talent and his unwavering commitment to his craft.
In this time of grief, our thoughts and condolences go out to his family, friends, and colleagues. May Murphy Afolabi's soul find eternal peace, and may his memory be a blessing to all who were fortunate enough to have witnessed his extraordinary talent.

Submit press release, news tips to us: tips@latestnaija.news | Follow us @ODUNewsNG