In a devastating announcement, OduNews.com has learned that Jim Brown, widely regarded as one of the greatest football players of all time, has tragically passed away at the age of 87. The news was confirmed by OduNews.com earlier today.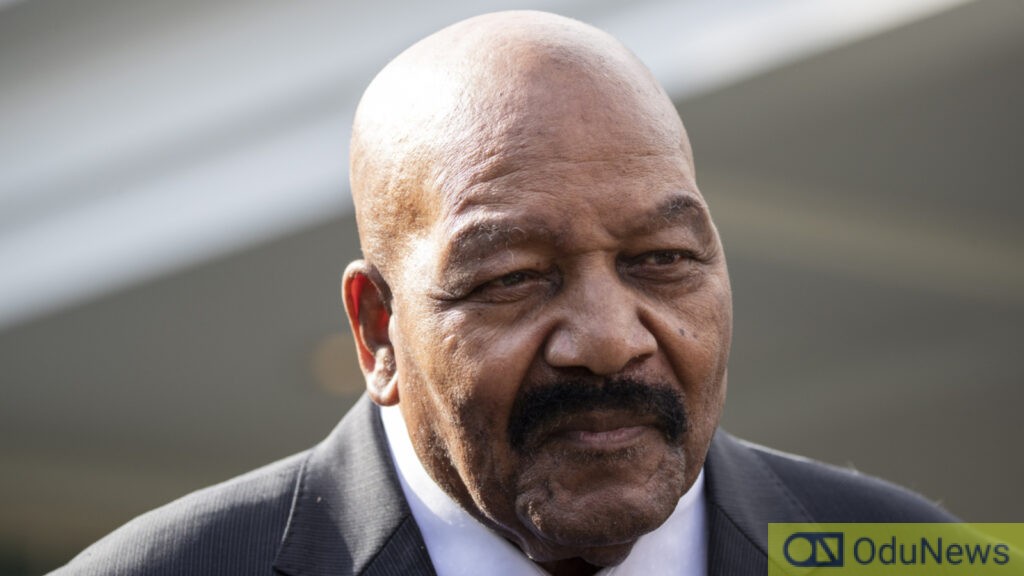 The world mourns the loss of a remarkable individual who not only made an indelible mark on the football field but also became an icon in the realms of activism and acting. His impact and influence transcended sports, leaving an enduring legacy that will be remembered for generations to come.
Monique Brown, Jim Brown's loving wife, shared the heartbreaking news with the utmost sorrow. "It is with profound sadness that I announce the passing of my husband, Jim Brown," she expressed. "He passed away peacefully last night at our Los Angeles home. To the world, he was an activist, actor, and football star."
While the world knew him as a fierce athlete, constantly breaking records and defying expectations on the gridiron, his family remembers him as a loving and devoted husband, father, and grandfather. Monique Brown further stated, "To our family, he was a loving and wonderful husband, father, and grandfather. Our hearts are broken."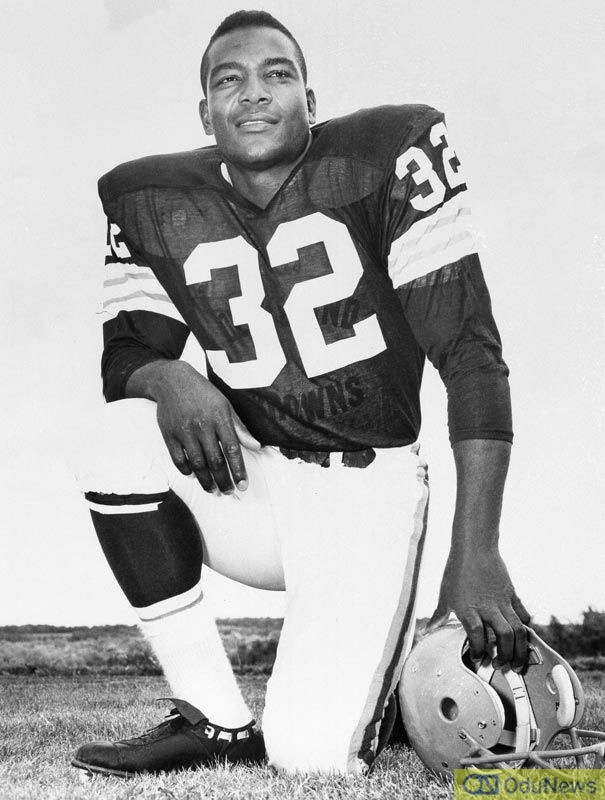 Jim Brown's extraordinary career spanned from 1957 to 1965 with the Cleveland Browns in the National Football League (NFL). He set numerous records during his tenure, capturing the hearts of fans around the globe with his unparalleled athleticism, strength, and determination. Brown's prowess on the football field led him to become an eight-time Pro Bowl selection and a three-time MVP, etching his name into the annals of sporting history.
However, his contributions extended far beyond the realm of sports. Throughout his life, Jim Brown tirelessly fought for civil rights and social justice, utilizing his platform to advocate for positive change. He became an influential figure in the Civil Rights Movement, using his voice and influence to amplify the struggles faced by marginalized communities.
Additionally, Brown left an indelible mark on the world of acting, starring in numerous films that showcased his versatility and talent. He proved that his talents extended beyond the football field, captivating audiences with his performances and leaving an indelible imprint on the entertainment industry.
As the news of Jim Brown's passing reverberates throughout the world, tributes from fellow athletes, actors, and public figures are pouring in, commemorating the immeasurable impact he had on the lives of many. His unparalleled contributions and unwavering commitment to excellence will forever be remembered, and his legacy will continue to inspire future generations.
The loss of Jim Brown leaves an irreplaceable void in the world of sports, activism, and entertainment. OduNews.com extends its deepest condolences to Monique Brown, the entire Brown family, and all those affected by this profound loss. May Jim Brown's soul rest in eternal peace.

Submit press release, news tips to us: tips@odunews.com | Follow us @ODUNewsNG