In a display of his formidable debate skills, Jon Stewart once again captures the attention of the internet with a recently resurfaced clip from an interview with Oklahoma State Senator Nathan Dahm.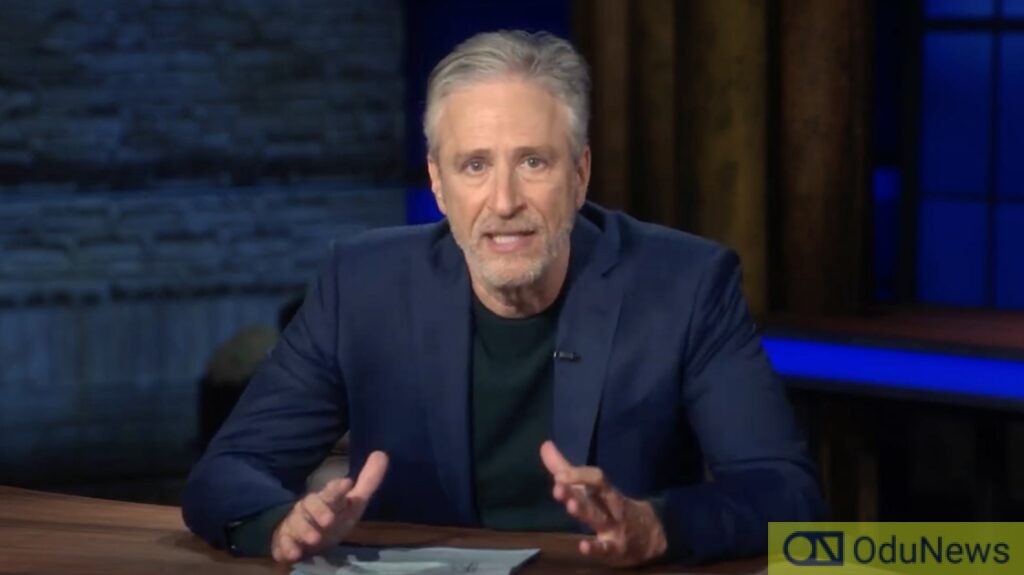 The clip, which has been circulating on platforms like TikTok and Twitter for weeks, showcases Stewart's mastery of facts and data. However, it is a key moment from the March interview that is now garnering fresh attention online.
Twitter user @Cromwell606 re-shared the one-minute clip, captioning it "Jon Stewart gets it right again." The clip features a heated exchange between Stewart and Dahm regarding drag shows. Dahm, a proponent of banning drag show readings for children, argued that the ban is necessary to protect minors. Stewart quickly countered this claim.
Jon Stewart gets it right again. pic.twitter.com/x41WAcaZDr

— Cromwell (@Cromwell606) May 12, 2023
Challenging Dahm's assertion that "the government has a responsibility to protect children," Stewart posed a simple yet powerful question: "What is the leading cause of death among children in this country?" After an attempt to dodge the answer, Dahm finally acknowledged that guns are the leading cause of death among American children, surpassing cancer and car accidents. Stewart seized the opportunity to expose the hypocrisy of Dahm's stance on protecting children, highlighting the lack of progress on the issue of gun control.
Stewart's articulate takedown of Dahm's argument has sparked a storm of discussion on Twitter. Users praise Stewart's quick wit and advocate for his involvement in presidential debates and town halls. Despite some pushback from individuals defending Dahm's priorities, the overwhelming support for Stewart's perspective drowns out dissenting voices.
Many share the sentiment that America would benefit greatly from more individuals like Jon Stewart, with his ability to eloquently address political matters, and fewer figures like Donald Trump. The viral clip serves as a reminder of Stewart's enduring influence and his aptitude for navigating complex debates with incisive reasoning and wit.

Submit press release, news tips to us: tips@odunews.com | Follow us @ODUNewsNG