Starting from 7 pm today, bank customers may face difficulties accessing online banking transactions that rely on the Unstructured Supplementary Service Data (USSD) platform, according to strong indications. These transactions, including fund transfers, account balance checks, and other services performed on mobile phones without data or internet connections, will be affected.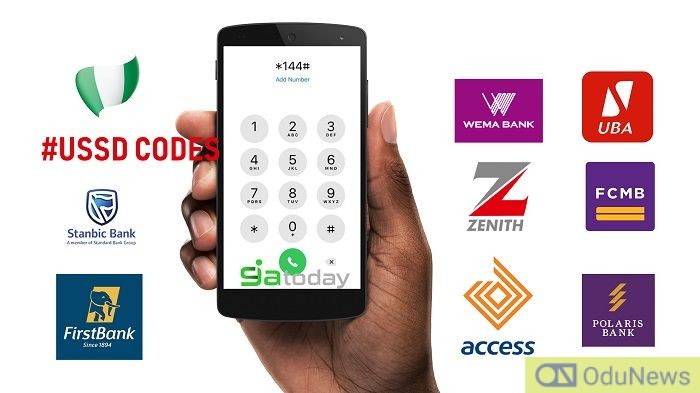 OduNews.com has gathered reliable information that the Nigerian Communications Commission (NCC) has granted permission to telecom companies (telcos) in Nigeria to suspend their USSD services to banks due to mounting debt. The accumulated debt is reported to have exceeded N120 billion.
In an effort to mediate the dispute and find a resolution, the Minister of Communications and Digital Economy convened a meeting on Thursday between the NCC, telcos, and banks. However, the banks and their regulator declined to attend the meeting, prompting the Minister to authorize the NCC to grant the operators' request to disconnect the banks.
The ongoing dispute between telcos and banks stems from unpaid charges agreed upon by the telcos for providing USSD services to bank customers. Despite various interventions involving the NCC, Central Bank of Nigeria (CBN), and relevant ministries, the debt continues to grow rather than decrease.
Telcos argue that banks have been negligent in meeting their payment obligations, while banks seem to lack a sufficient explanation for the mounting debts. Previous interventions by the NCC, CBN, and the Minister of Communications between 2020 and 2022 addressed debt profiles ranging from N42 billion to N80 billion.
However, a reliable source from the operators revealed that the debt has now surpassed N120 billion, leading them to declare their intention to withdraw the USSD services tonight, emphasizing their resolve to take action.
As the debt crisis escalates between telcos and banks, concerns arise regarding the impact on bank customers who heavily rely on USSD services for convenient banking transactions. The situation calls for swift resolution to prevent further disruptions to the financial services sector.

Submit press release, news tips to us: tips@odunews.com | Follow us @ODUNewsNG