In a recent episode of her Fox Soul show "Cocktails With Queens," Lisa Raye expressed her support for Chris Brown amidst rumors of an altercation between Brown and Usher. The incident reportedly stemmed from an argument between Brown and Teyana Taylor.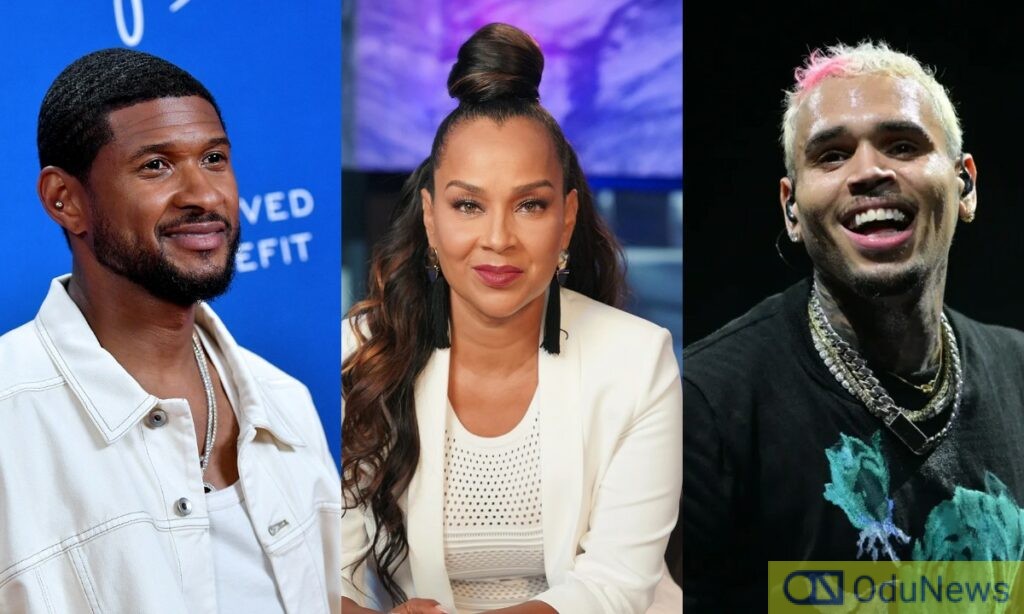 During the show, Lisa Raye's co-hosts Claudia Jordan, Vivica Fox, and Syleena Johnson weighed in on the situation. While Claudia suggested that Chris Brown should tone down his actions, Lisa Raye held a different perspective.
"Why does he have to chill? What if he genuinely felt the way he expressed himself? 'F her.' What if that's what he truly felt?" Lisa Raye questioned. She expressed her dissatisfaction with the automatic blame that Brown receives whenever his name is mentioned. Lisa Raye argued that people quickly assign negative traits to him based on past incidents, creating a stigma that affects his reputation.
Lisa Raye related this issue to her personal experiences, explaining that she also faces similar prejudgment. She expressed her frustration with being blamed for things she may not have done solely because of her past. She emphasized the importance of not jumping to conclusions and recognizing that people can change.
The alleged altercation between Chris Brown and Usher took place at a roller rink party organized by Usher to celebrate Brown's 34th birthday. Initially, details were unclear, but TMZ later confirmed that an altercation did occur between the two artists.
Video footage shared by TMZ showed both Brown and Usher at the Skate City roller rink in Las Vegas, NV, accompanied by their respective crews. Brown attempted to engage in conversation with Teyana Taylor, who was present with Usher. However, Taylor turned away, refusing to interact with him. This rejection seemingly enraged Brown, leading to him yelling at Usher.
Usher intervened, trying to calm the situation. The video does not provide a clear view of what followed, but reports suggest that Usher returned later with a bloody nose, sparking rumors that he had been attacked by Chris Brown and his crew.
Despite the incident, both Chris Brown and Usher proceeded to perform at the Lovers & Friends event afterward, seemingly unaffected by the altercation.
Prior to his performance, Usher took to Instagram to share behind-the-scenes videos, showcasing the preparation for his set. Fans noticed that the 44-year-old singer's face appeared untouched, contradicting earlier reports of injuries sustained during the incident.
Chris Brown also took the stage and exuded a positive demeanor, seemingly untroubled by the alleged altercation.
The aftermath of this incident continues to garner attention, and fans await further developments regarding the relationship between Chris Brown, Usher, and Teyana Taylor.

Submit press release, news tips to us: tips@odunews.com | Follow us @ODUNewsNG