In a significant move to combat corruption within its ranks, the Nigerian Immigration Service (NIS) has initiated trials against 80 officers and personnel accused of engaging in the illegal collection of fees for passport issuance and renewal. Additionally, the Service has dismissed eight officers in the past year for the same offense, according to Comptroller of Immigration and NIS Service Public Relations Officer, Mr. Tony Akuneme.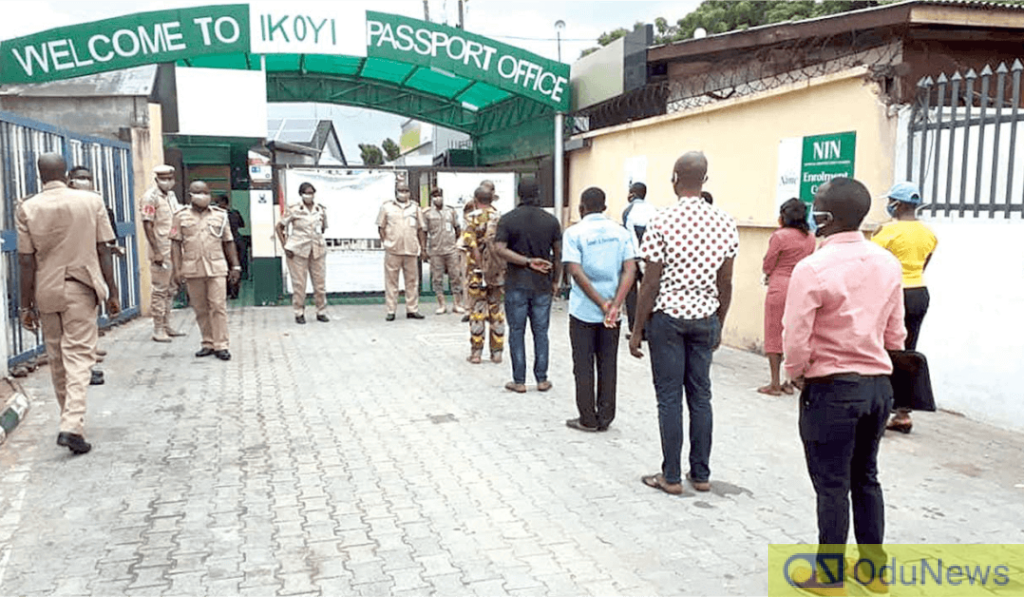 Speaking in an interview with the News Agency of Nigeria on Sunday in Abuja, Akuneme highlighted that these disciplinary measures are part of the three-point agenda established by the current Comptroller General of the NIS, Isah Jere, upon assuming office. The three-point agenda encompasses reforming passport issuance procedures, enhancing border security measures, and improving the welfare of NIS personnel.
Akuneme further emphasized the considerable progress made by Jere in implementing these reforms over the past year, which has resulted in a surge in online passport applications. He noted that the NIS has made concerted efforts to eliminate the involvement of third parties in the application process, enabling applicants to conveniently process their passports from the comfort of their own homes using devices such as laptops and smartphones. Online payment facilities have also been integrated into the system.
The spokesperson cautioned against the use of third-party agents, highlighting the risks associated with sharing personal information with individuals lacking knowledge of the application details. He particularly underscored the potential consequences for individuals regarding their National Identification Number (NIN) if third parties mishandle their applications.
Akuneme stressed that the Comptroller General is resolute in disciplining officers who attempt to subvert or hinder the reform process. He affirmed the NIS's commitment to curbing corruption and other illicit activities within the service, encouraging applicants to report any incidents of officers soliciting bribes.
"We have continued to punish NIS officers and personnel who engage in fee collection. Genuine assistance is allowed, but extortion is not. We are dedicated to eradicating corruption and other illicit acts within the service," Akuneme stated.
He also emphasized the heightened level of awareness among the public regarding the reformed processes in recent months. Akuneme urged individuals to refrain from patronizing agents and to take charge of filling out their application forms themselves. He assured the public that NIS officers are vigilant, monitoring the situation closely, and urged victims of extortion to report such incidents to the appropriate authorities for swift action.
The NIS's proactive measures in combating corruption within its ranks signal a commitment to fostering transparency, efficiency, and accountability in the passport application process, ultimately improving service delivery to Nigerian citizens.

Submit press release, news tips to us: tips@odunews.com | Follow us @ODUNewsNG