Burlingame, CA – In a significant development regarding the tragic death of Christina Ashten Gourkani, an OnlyFans model known for her striking resemblance to Kim Kardashian, an arrest has been made. Vivian Alexandra Gomez, a 50-year-old woman, has been taken into police custody in Florida last month. Gomez now faces serious charges, including involuntary manslaughter and practicing medicine without a license.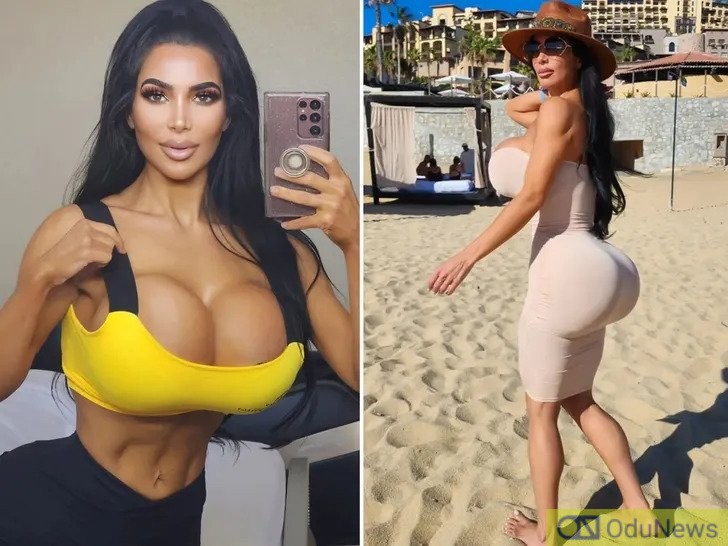 According to official arrest records, Gomez allegedly administered multiple injections of a suspected silicone substance to Christina, whose untimely demise occurred in California. The procedure took place in a hotel room located in Burlingame, as revealed by authorities. Disturbingly, it has been determined that Gomez did not possess the required medical license to perform such procedures.
The news of Christina's passing was initially shared by her grief-stricken family on the crowdfunding platform GoFundMe. They recounted receiving a frantic call from a relative, alerting them to Ashten's critical condition. Rushing to the hospital, the family was devastated to learn that she had suffered a cardiac arrest and tragically passed away.
While the family refrained from divulging too many details at the time, they did mention that Christina's death was being investigated as a potential homicide, with a particular focus on a "medical procedure that took a turn for the worse."
The exact circumstances surrounding Christina Ashten Gourkani's death continue to be closely examined by law enforcement officials. The investigation aims to shed light on the events that led to the fatal outcome, uncovering the responsibility and accountability of those involved.
As the case unfolds, concerns regarding the risks associated with unlicensed medical procedures, especially in the domain of cosmetic enhancements, have resurfaced. Authorities are urging the public to prioritize safety by seeking professional medical assistance from licensed practitioners when considering any such procedures.
Vivian Alexandra Gomez's arrest marks a significant step forward in the pursuit of justice for Christina's untimely demise. The legal proceedings are expected to shed further light on the events that unfolded on that fateful day, offering closure to Christina's grieving family and bringing attention to the dangers of illegal and unregulated cosmetic procedures.

Submit press release, news tips to us: tips@odunews.com | Follow us @ODUNewsNG