Los Angeles, California – Sparks flew on the latest season of "College Hill: Celebrity Edition" as Tiffany Pollard and Joseline Hernandez found themselves embroiled in a heated dispute over comments regarding a deceased pet. The reality TV stars' tense exchange caused ripples throughout the house and left fellow cast members taken aback.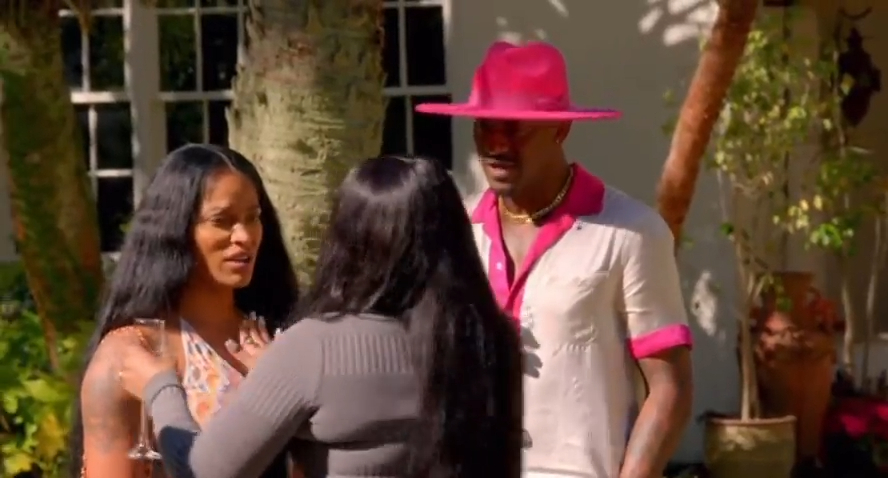 Joseline Hernandez, known for her appearances on "Love And Hip Hop Atlanta," has been stirring up drama on her hit show, "Joseline's Cabaret," which airs on the Zeus Network. Despite legal controversies surrounding the show, a new season is set to premiere, keeping Joseline in the spotlight. In the meantime, she has joined the cast of "College Hill: Celebrity Edition," where tensions quickly escalated.
The current season of the show features cast members attending classes in pursuit of a certificate program at Alabama State University. During a conversation, Tiffany "New York" Pollard mentioned to Joseline that she was grieving the loss of her daughter. Joseline offered condolences and expressed her support. However, a misunderstanding unfolded when actress Parker McKenna Posey informed Joseline that Tiffany was actually referring to the passing of her beloved dog.
Why would Joseline say that?!? 😭😂 #CollegeHillCelebrityEdition

Clip by @realitygworls

— Baddies West (@Baddieswest) May 11, 2023
This revelation triggered Joseline's frustration, as she believed Tiffany had deceived her. Confronting Tiffany, Joseline sought clarification, to which Tiffany admitted that her reference was indeed to her dog. Tiffany explained that her dog held a significant place in her heart, akin to that of a daughter, and she expected Joseline to respect her feelings. This perspective bewildered Joseline, who strongly disagreed, emphasizing that dogs cannot be equated to children. Nevertheless, Joseline expressed a desire to understand Tiffany's point of view.
The conversation between Tiffany Pollard and Joseline Hernandez grew increasingly tense. Tiffany, hurt by Joseline's refusal to validate her perspective, requested that Joseline leave her room due to her emotional distress. This only exacerbated the situation, as Joseline perceived Tiffany's request as a form of disrespect. Joseline stated, "Now I feel like you trying me because I'm trying to understand your situation," while Tiffany felt attacked and retorted, "But you're trying to come for me about how I felt because I'm grieving."
The escalating conflict drew disappointment from fellow cast members Amber Rose, O'Ryan Browner, and Parker. Amber, in particular, expressed her unease with Joseline's unfiltered and intimidating behavior. Complicating matters, Parker and Joseline shared a room, and following their heated argument, Joseline locked herself inside.
Recognizing the need for resolution, Ray-J called for a house meeting to address the mounting tension. He spoke with Joseline about the situation and informed her that Parker had been locked out of their room. This news further strained Joseline's feelings, leading her to perceive herself as an outcast within the house, ultimately resulting in her decision to evict Parker from their shared room.
Opinions among fans are divided, with some viewing Joseline's behavior as out of control, while others believe Tiffany should have been clearer in her initial remarks. As the season unfolds, viewers eagerly anticipate whether peace can be restored among the cast members of "College Hill: Celebrity Edition."

Submit press release, news tips to us: tips@latestnaija.news | Follow us @ODUNewsNG