In a recent development that has garnered significant attention, Chicago State University (CSU) has once again confirmed that Nigeria's President, Bola Tinubu, attended the institution and successfully graduated in 1979, earning a Bachelor's degree.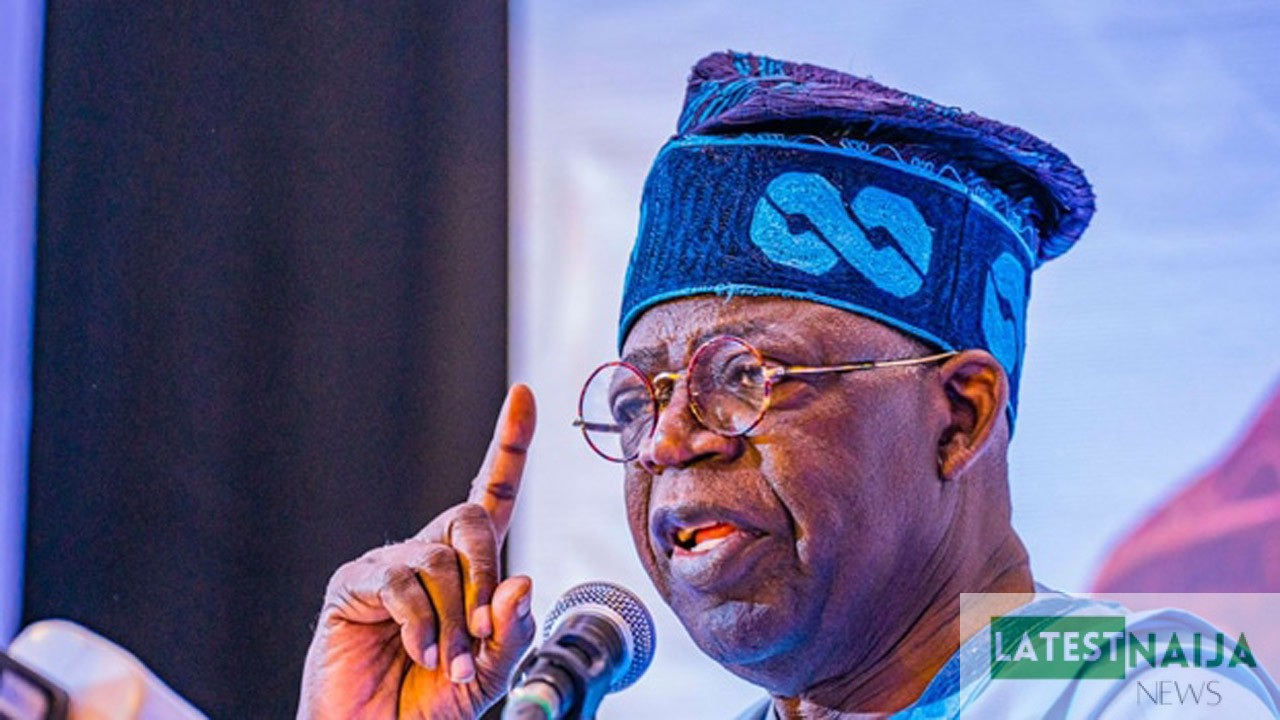 This confirmation comes in the midst of a heated controversy surrounding the authenticity of Tinubu's academic records.
The university officially disclosed this information through a statement issued to CBS Broadcasting Inc., one of the United States' most prominent news networks.
Chicago State University, in its statement, emphasized its commitment to upholding United States federal law, stating that it could not release further details about Tinubu's academic record without either consent from the individual in question or a court order.
The university clarified that its stance was not aimed at protecting any particular individual but rather a legal obligation mandated by federal law.
The controversy surrounding Bola Tinubu's academic history began when Atiku Abubakar, the presidential candidate of the Peoples Democratic Party (PDP) in the 2023 Nigerian election, raised doubts about the authenticity of Tinubu's educational qualifications.
Atiku alleged that the documents supporting Tinubu's graduation from Chicago State University in 1979 were not genuine. He cited this discrepancy as grounds to nullify Tinubu's election victory.
According to Atiku's claims, the graduation certificate was purportedly issued in 1979 and bore the signature of university President Elnora Daniel. However, it was later revealed that President Daniel did not assume her position at CSU until 1998, approximately two decades after the alleged issuance of the certificate.
Atiku argued that the submission of falsified records to the National Election Commission before the election should invalidate the election results.
This controversy escalated to a legal battle, with Atiku's legal team requesting a federal judge in Chicago to compel CSU officials to produce Tinubu's academic documents and participate in depositions. Judge Jeffrey Gilbert of the United States District Court for the Northern District of Illinois has yet to make a ruling on this request.
In response to the legal proceedings, Michael Hayes, the attorney representing Chicago State University, informed Judge Gilbert that the university could not provide a sworn certification of Tinubu's diploma.
A CSU spokeswoman clarified that while the university could confirm Tinubu's attendance and graduation, they could not authenticate the diploma itself as it was considered a ceremonial document and not part of a student's official academic record.
Earlier this month, the Presidential Election Petition Court in Nigeria dismissed Atiku's claims against Tinubu's victory in the February 25th election. However, Atiku continues to challenge the credibility of the president's academic qualifications in the Chicago legal system.
In the recent statement issued to CBS, Chicago State University explained its stance on the matter, stating, "As an educational institution, we are sometimes asked to provide information related to student records. A federal law known as FERPA (the Family Educational Rights and Privacy Act) protects the privacy of student records and limits what an institution can release."
"In August 2023, a request was made to the U.S. federal court for the university to provide information related to educational records concerning Bola Tinubu, the President of Nigeria, and a former CSU student," the statement continued.
"The university has confirmed Tinubu attended CSU and graduated in 1979 with a bachelor's degree. Federal law, however, prevents us from providing any further information without consent or unless allowed to do so via court order."
"CSU is confident in the veracity and integrity of our records regarding Tinubu's completion of graduation requirements and degree certificate," the statement asserted. "The university is not a party to the Nigerian legal proceedings that spurred this request, and a U.S. federal judge will determine whether the university will provide further requested information."
"Our response to the request for Tinubu's academic records has been entirely consistent with our practices, policies, and federal law. We would respond in exactly the same manner for any request for any student information by a third party," CSU concluded.
The controversy surrounding Bola Tinubu's academic qualifications continues to captivate both Nigerian and international audiences, with legal proceedings in Chicago likely to shed further light on the matter in the coming months.

Submit press release, news tips to us: tips@latestnaija.news | Follow us @ODUNewsNG