In a highly controversial case that has sparked debate and garnered international attention, an Indonesian court has sentenced a woman, Lina Mukherjee, aged 33, to a two-year prison term and imposed a substantial fine.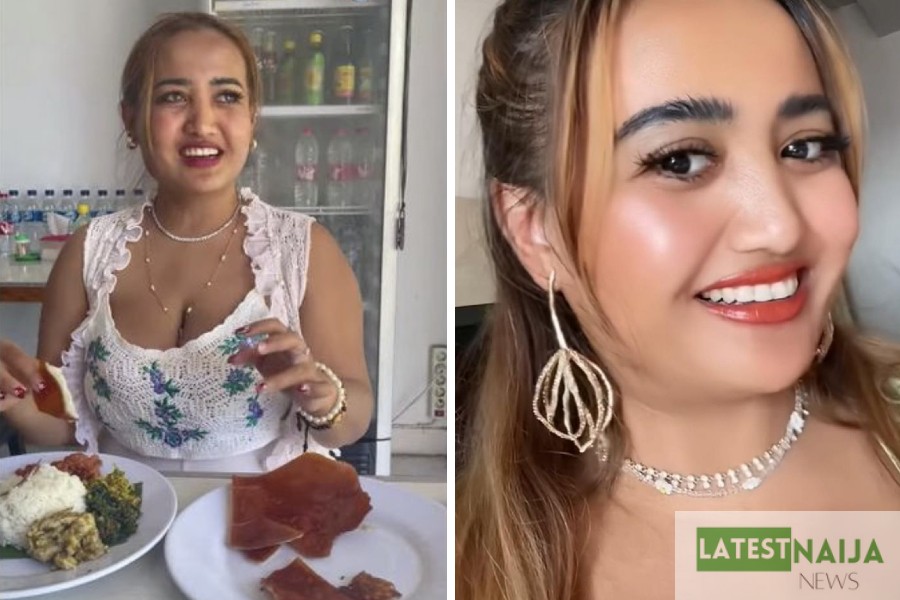 The verdict came after she recited an Islamic prayer before consuming pork in a TikTok video, which was widely criticized in Indonesia, a predominantly Muslim country.
Mukherjee was found guilty of "spreading information aimed at inciting hatred against religious individuals and specific groups" by the court on Tuesday. The trial took place in the city of Palembang, located in the South Sumatra province of Indonesia.
The case stemmed from a TikTok video that Mukherjee posted in March, which quickly amassed millions of views. In the video, she recited a Muslim prayer that translates to "in the name of God" before indulging in crispy pork skin. Pork is strictly prohibited in Islam, which is the predominant religion in Indonesia.
Lina Mukherjee, who identifies as a Muslim, faced widespread condemnation from conservative groups, including the Indonesian Ulema Council, the country's top Muslim clerical body, which labeled the video as blasphemous.
In addition to the prison sentence, Mukherjee was fined 250 million rupiahs (approximately $16,200). Failure to pay the fine would result in an extension of her jail term by an additional three months.
This case is the latest in a series of blasphemy-related incidents in Indonesia. Last year, Indonesian authorities arrested six individuals on blasphemy charges related to a bar chain's promotion offering free alcohol to patrons named Mohammed.
Human rights organizations have long criticized Indonesia's blasphemy laws, asserting that they are frequently misused to target religious minorities.
Notably, Jakarta's former governor, Basuki Tjahaja Purnama, commonly known as Ahok, was sentenced to nearly two years in prison on controversial blasphemy charges in 2017. Ahok, a Christian, faced allegations of insulting Islam due to comments he made during a re-election campaign.
Mukherjee's case highlights the ongoing debate over the balance between freedom of expression and religious sensitivities in Indonesia, a nation known for its religious diversity and multiculturalism.

Submit press release, news tips to us: tips@latestnaija.news | Follow us @ODUNewsNG