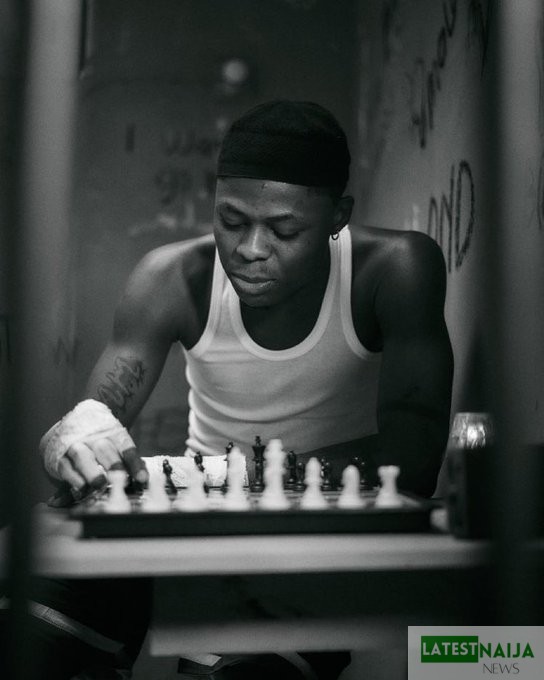 Joseph Aloba, the father of the late singer Ilerioluwa Aloba, widely known as Mohbad, has shed light on the swift burial of the 27-year-old artist, who tragically passed away on September 12. In an exclusive interview shared by Temilola Sobola (@TemilolaSobola) on Instagram, Aloba delved into the Yoruba cultural practices that dictated the rapid interment of his son, offering insight into the reasons behind this tradition.
Yoruba culture, deeply rooted in Nigeria, places great importance on customs and rituals surrounding death and burials. Aloba explained that one such custom is the prompt burial of a deceased individual when both parents are still alive. This is done as a mark of respect and adherence to tradition, signifying that the deceased has returned to the ancestral realm without delay.
He went on to clarify that had Mohbad passed away at an older age, the option of keeping his body in a mortuary for a later date might have been considered, as such customs can vary depending on the circumstances of the deceased.
Furthermore, Aloba revealed that the land where his son was laid to rest actually belonged to Mohbad himself. He explained that his son had generously given him the land to build a church, and the decision to proceed with the swift burial was in accordance with their mutual understanding and Yoruba customs.
"In Yoruba land, his corpse is not the kind to be kept when both of his parents are still alive," Aloba emphasized, underlining the cultural significance of this practice.
Regarding the burial site, he added, "That land where Mohbad was buried is his only land, that is the only land I know him to have owned. Truly, he gave me the land to build my church because we had both agreed to build the church there, and since that's the only land I knew him to have."
Mohbad, a former signee of Marlian Music, owned by Naira Marley, had parted ways with the label in February 2022, embarking on his solo career.
In related news, the management of Mohbad recently announced plans for a candlelight procession and tribute night in honor of the late artist, scheduled for Thursday. Additionally, on Wednesday, the Lagos State Governor's office extended an invitation to the Department of Security Services (DSS) to join the ongoing probe into the circumstances surrounding the passing of the beloved singer, Ilerioluwa Aloba, known as Mohbad.
As the investigation continues, fans and the music industry at large continue to mourn the loss of this talented young artist.

Submit press release, news tips to us: tips@latestnaija.news | Follow us @ODUNewsNG