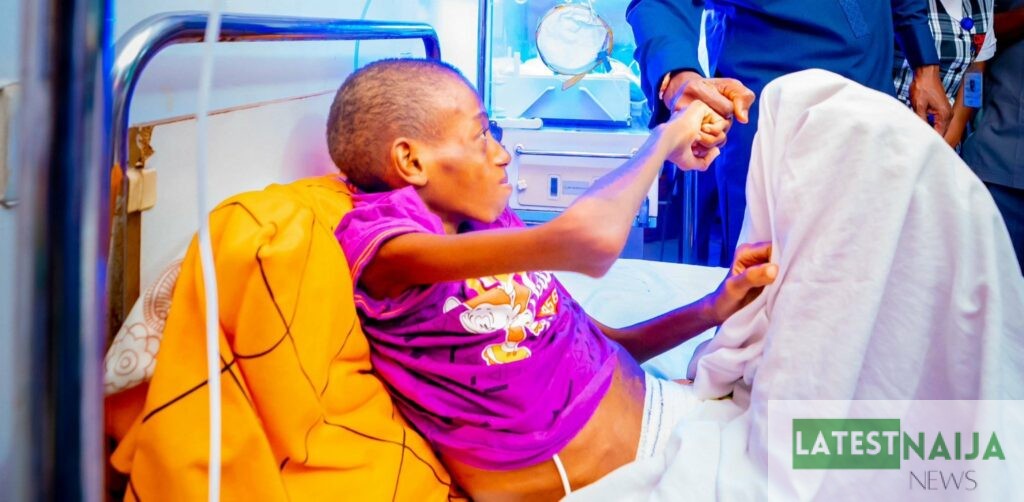 In a startling revelation, the Lagos State House of Assembly has unveiled a series of alarming findings related to the disappearance of the late Adebola Akin-Bright's small intestine. The heart-wrenching case has sent shockwaves throughout the state, prompting an extensive investigation by an ad hoc committee led by Noheem Adams.
The committee's findings, disclosed in a press statement released on Friday, have sent shockwaves throughout the medical community and raised critical questions regarding the qualifications and practices of Dr. Abayomi Baiyewu, who performed the surgeries on the young boy.
Speaker Mudashiru Obasa, clearly disturbed by the revelations, has taken swift action. He has directed the assembly's clerk to communicate with the Lagos State Police Command, requesting the immediate arrest of Dr. Abayomi Baiyewu, the medical practitioner responsible for the surgical procedures conducted at Obitoks Hospital in Lagos.
The investigation has brought to light a troubling fact: Dr. Baiyewu is not a certified surgeon. He appears to have relied solely on his experience as a medical doctor, a revelation that raises serious concerns about the level of care provided to the young Akin-Bright.
According to the committee's report, the first surgery performed by Dr. Baiyewu took place without a prior medical examination of the patient. The decision to proceed with the operation was based solely on a report from a previous hospital, a move that has left many questioning the medical ethics and competence of the doctor.
Subsequently, after Akin-Bright experienced complications and persistent stomach pain, a second surgery was conducted by Dr. Baiyewu himself at Obitoks Hospital. Tragically, the outcome remained grim. The boy was later transferred to the Lagos State University Teaching Hospital (LASUTH), where medical professionals confirmed the shocking revelation: a portion of Akin-Bright's intestine was missing.
Adding to the gravity of the situation, it was noted that Dr. Baiyewu did not retain the excised body part for further testing, a standard procedure recommended in such cases.
The Lagos State House of Assembly expressed its heartfelt condolences to the bereaved family and called for the immediate sealing of Obitoks Hospital. Furthermore, members of the assembly have suggested filing a formal complaint against Dr. Baiyewu with the Medical and Dental Council of Nigeria, emphasizing the need for heightened scrutiny of medical practitioners and healthcare facilities.
Speaker Obasa has also urged a comprehensive review of existing laws and the possibility of amending them, emphasizing the importance of private hospitals regularly reporting their activities to the government for greater transparency and accountability.
It's worth noting that the Lagos State House of Assembly had previously appealed to Governor Babajide Sanwo-Olu to assist Adebola Akin-Bright in seeking medical treatment abroad. However, this tragic incident took a devastating turn with the untimely passing of Akin-Bright on Tuesday, leaving the community in mourning and demanding swift justice for the young victim.

Submit press release, news tips to us: tips@latestnaija.news | Follow us @ODUNewsNG