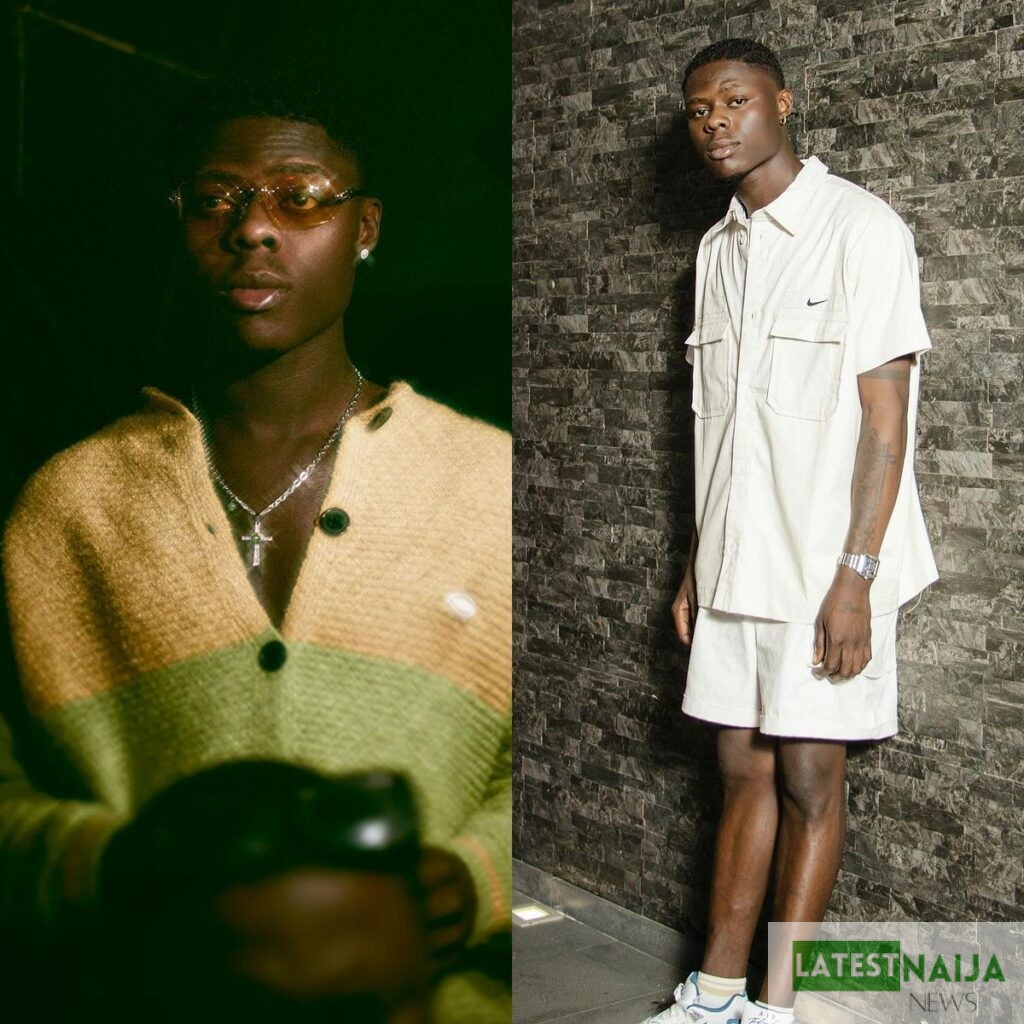 In the world of music, the story of an artist's journey to fame can take many paths. Some rise to stardom swiftly with their debut songs, while others labor tirelessly in obscurity, yearning for recognition that often eludes them. Mohbad, the late Nigerian singer, undoubtedly belonged to the latter category of artists.
Mohbad's untimely death on Tuesday, September 12, shocked the music world and ignited a meteoric surge in his popularity and fame. His passing has also shone a spotlight on long-standing issues within the Nigerian music industry that had remained hidden until now.
While Mohbad was alive, he struggled to gain a foothold in the country's competitive music scene, with few taking notice of his talent. Desmond Ekwueme, an ardent entertainment enthusiast and writer, admitted that he only discovered Mohbad after his tragic demise. He was far from alone in this revelation. During his lifetime, Mohbad was often regarded as an outsider, subjected to ridicule, attacks, underestimation, and indifference from both society and the music industry. However, in death, the 27-year-old singer is now the subject of adoration, showered with love and attention that eluded him during his lifetime.
Mohbad's art has suddenly taken on profound significance, attracting newfound interest and making him a global sensation. His name is now on the lips of people both within and outside Nigeria.
In addition to the controversies surrounding his death, exemplified by the trending hashtag #justiceformohbad on various social media platforms, including X (formerly known as Twitter), nationwide protests have erupted. Mohbad has undeniably joined the ranks of pop stars who became legends posthumously.
Prior to his passing, Mohbad's fan base was limited to a select few street music enthusiasts, but it was only after his death that the world began to take a closer look at his work and career. His undeniable talent is now widely recognized.
Even as the news of his death continues to dominate headlines, with fans and celebrities worldwide demanding a thorough investigation into the circumstances of his passing, Mohbad's songs continue to dominate major streaming platforms. His management has also pledged to recover his royalties from his former record label, Marlian Records.
Naira Marley in the Spotlight
Amid the emotional aftermath of Mohbad's death, tributes from around the world have raised concerns about potential industry bullying. Many have called for the arrest of Naira Marley, Mohbad's former boss, with whom he had a public feud following his departure from Marlian Records last year. The backlash against Naira Marley on social media led to the banning of his songs by SplashFM, a radio station in Ibadan, for the duration of the investigation. Furthermore, two major music channels, Soundcity and MTV Base, removed Naira Marley's songs from their playlists this week due to the alleged strained relationship between the artist and Mohbad before his passing. However, no concrete evidence has been linked to Naira Marley.
In response to the accusations of bullying, Naira Marley has defended himself and called for a comprehensive investigation into MohBad's death. In a statement posted on his Instagram page, he praised Mohbad as "an incredible street pop star" who contributed significantly to the foundation of Marlian Music. Despite Mohbad's departure from his label last year, Naira Marley asserted that he had always championed the late singer's talent.
While Naira Marley maintains his innocence, accusations continue to circulate, and fans and colleagues have held peaceful protests across the country, demanding justice for the late singer.
Awaiting the Investigation's Outcome
As the world awaits the findings of a 13-member special panel instituted by the Lagos State Police Command to determine the cause of Mohbad's death, it's crucial to remember that Mohbad wasn't just a musician; he was a fighter for his craft, and tragically, he lost his life in the process.
Posthumous Success
Mohbad's songs have taken on a new life after his death, resonating with audiences worldwide. His track 'Peace,' released in September 2022, reached the number two position on the Billboard Charts, surpassed only by CRAVITY's 'Ready Or Not' and outperforming Nicki Minaj's 'Big Difference.' The song also climbed the charts on Apple Music Nigeria, peaking at number 23 on the Top Songs chart.
Additionally, Mohbad's posthumous EP 'Blessed' has made its mark on the top Albums chart in Nigeria, connecting with grieving fans and newcomers alike. This surge of success underscores the indelible impression Mohbad left on the Afropop music scene during his brief but promising career.
Six of Mohbad's songs currently occupy the top 10 spots on various music charts. 'Ask About Me' claims the top spot, followed by 'Beast & Peace' at number 2, 'Sabi' at number 5, 'Feel Good' at number 6, and 'Pariwo featuring Bella Shumurda' at number 8. Mohbad's ranking on global digital artists' lists is also on the rise, with hits like "Ponmo," "Feel Good," and "KPK (Ko Por Ke)" climbing the charts.
One of the most poignant songs in Mohbad's catalog is an unreleased dirge in which he foreshadowed his own death, leaving fans deeply moved by his lyrics. In the song, he sang, "Love me while I'm still here, cause heaven is our residence…When I'm there no more, people will love me more." This haunting prediction will ensure that his legacy endures.
Colleagues Reflect on Mohbad's Unrecognized Talents
While Mohbad's passing has led to a surge of support and admiration, his colleagues in the music industry are reflecting on their failure to fully appreciate his talents during his lifetime. Portable, a fellow artist, expressed his frustration in a video message on Instagram, urging fans and peers to celebrate and support artists while they are alive, rather than waiting until after their demise. He emphasized the importance of showing genuine love and support to artists during their careers, rather than offering "fake love" posthumously.
Tear Gas Incident and Candlelight Vigil
The protests in Lagos have continued, with fans and colleagues paying tribute to Mohbad. However, a disturbing incident occurred when the police dispersed sympathizers with tear gas at the Lekki tollgate, nearly turning the peaceful gathering into a violent confrontation. In contrast, at Muri Okunola Park, Lagos, artists like Davido, Zlatan, and Falz participated in a candlelight procession to honor the late singer. Mohbad's management expressed gratitude for the outpouring of love from his fans.
Calls for Caution
Amid calls for Naira Marley's arrest, veteran gospel reggae singer Righteousman has urged aggrieved fans and colleagues to exercise caution. He pointed out the numerous unanswered questions surrounding Mohbad's death, including the circumstances of his hospitalization and his father's hasty burial decision. Righteousman stressed the need for a thorough investigation before drawing conclusions.
The tragic loss of Mohbad serves as a poignant reminder of the music industry's challenges and the importance of recognizing and celebrating artists during their lifetimes, rather

Submit press release, news tips to us: tips@latestnaija.news | Follow us @ODUNewsNG