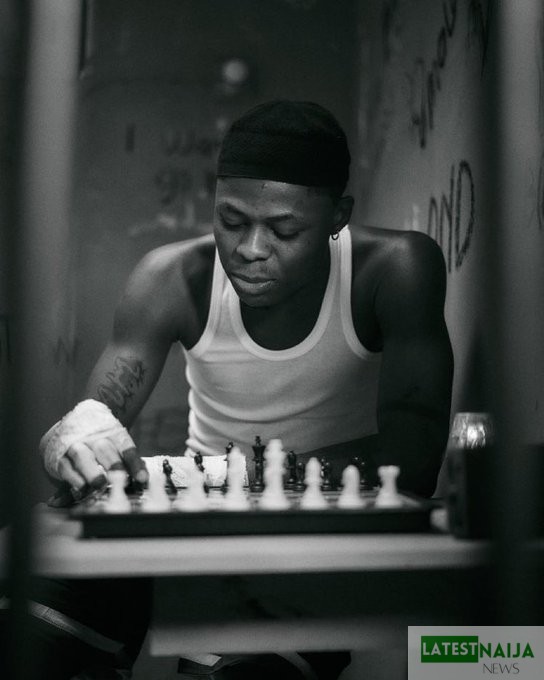 In the wake of the tragic passing of the popular Nigerian singer, Ilerioluwa Aloba, widely known as Mohbad, the National Association of Nigeria Nurses and Midwives (NANNM), Lagos State Council, has issued a statement shedding light on the alleged involvement of an unregistered nurse in administering a fatal injection to the late musician. The NANNM has also called for greater professionalism in both reporting and the ongoing investigation into the circumstances of Mohbad's untimely demise.
Mohbad, aged 27, breathed his last on September 12, 2023, leaving fans and family members in mourning. Two days later, on September 14, the late singer's father, Joseph Aloba, made a shocking revelation, asserting that Mohbad had passed away after receiving an injection from an auxiliary nurse.
In response to these allegations, the Lagos State Police Command conducted a thorough autopsy on Mohbad's body and subsequently deposited his remains at the mortuary. While expressing condolences to the grieving family, the Lagos State Council of NANNM urged caution and professionalism in the reporting and ongoing investigation into the singer's tragic demise.
In an official statement, the NANNM Lagos State Council expressed their condolences, saying, "The National Association of Nigeria Nurses and Midwives, Lagos State Council, expresses its deepest condolences to the family and associates of the late musician, Ilerioluwa Aloba, popularly known as Mohbad, during this difficult time. Our thoughts and prayers are with them as we mourn his tragic passing."
The association went on to emphasize its full support for the ongoing investigation into the circumstances surrounding Mohbad's death and called for justice to be pursued rigorously. They stressed the importance of professionalism in both reporting and conducting the investigation, citing preliminary findings that the individual in police custody was not a registered nurse.
The NANNM Lagos State Council elaborated on the qualifications required to practice nursing in Nigeria, stating, "In Nigeria, to be recognized as a Nurse, one must complete a rigorous five-year Bachelor of Nursing Science program at a university, followed by an additional year of internship. Alternatively, one can undergo training at an accredited School/College of Nursing and become registered and licensed by the Nursing and Midwifery Council of Nigeria."
Furthermore, the NANNM clarified that the term 'Auxiliary Nurse' holds no place within Nigeria's healthcare system or its laws, highlighting that individuals are either qualified nurses or unqualified persons performing tasks beyond their competence.
In closing, the association called upon the investigating authorities and the media to exercise caution and accuracy in their reporting throughout the investigation. They emphasized that misrepresentation of nurses and the nursing profession would not be tolerated and demanded immediate corrective action from media outlets that inaccurately reported the arrest of a nurse.
As the investigation continues, questions surrounding the qualifications and professional status of the individual responsible for administering the injection to Mohbad remain at the forefront, raising concerns about the regulatory challenges within Nigeria's healthcare system.

Submit press release, news tips to us: tips@latestnaija.news | Follow us @ODUNewsNG