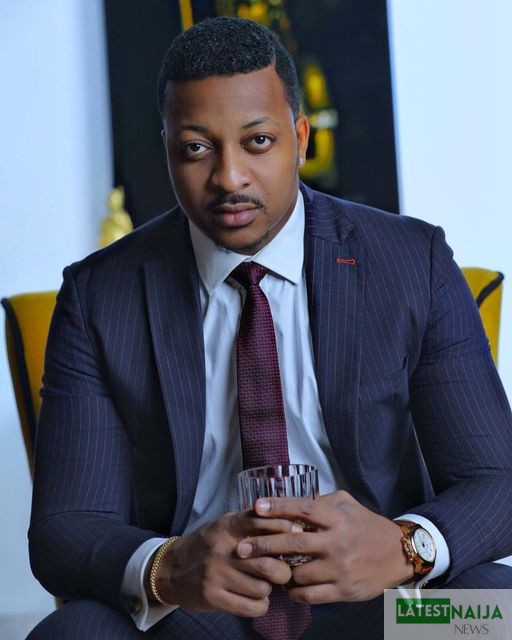 In a recent episode of the highly acclaimed Petite Talks podcast, Nollywood actor Ikechukwu Ogbonna, popularly known as IK Ogbonna, opened up about his unconventional approach to relationships, disclosing that he has never asked a lady out in his entire life.
The celebrated thespian, known for his charismatic on-screen presence, shared his intriguing perspective on how most of his romantic entanglements have evolved from genuine friendships rather than traditional courting rituals.
"It may sound humorous, but I've never toasted a girl in my life. I don't know how to do it," Ogbonna candidly revealed during the podcast conversation. He quickly clarified that his success in the realm of romance was not merely a result of his good looks, stating, "It's not about being a fine boy."
Ogbonna attributed his unique approach to the numerous female friends he surrounded himself with while growing up. These friendships, he explained, often laid the foundation for his romantic relationships. "I think I grew up around people. I had so many female friends at the same time. And most of my relationships always started from friendship. We are friends, we start liking ourselves. It entered relationships," he elaborated.
However, in a charming twist to his narrative, Ogbonna did admit to having taken a different initial approach with his ex-wife, Sonia Morales. He confessed to admiring her pictures before they even became friends, let alone a couple. This revelation added a layer of intrigue to Ogbonna's otherwise unorthodox approach to romance.
IK Ogbonna's insights into his unconventional dating style have piqued the interest of his fans and followers, sparking a lively discussion about the various ways people find love and build meaningful relationships. His story serves as a reminder that there is no one-size-fits-all formula for matters of the heart, and that genuine connections can bloom from the most unexpected beginnings.

Submit press release, news tips to us: tips@latestnaija.news | Follow us @ODUNewsNG