General Abdel Fattah al-Burhan, the army chief of Sudan, has issued a stark warning to the international community about the escalating conflict in his country, urging the United Nations to designate the Rapid Support Forces (RSF) as a terrorist group.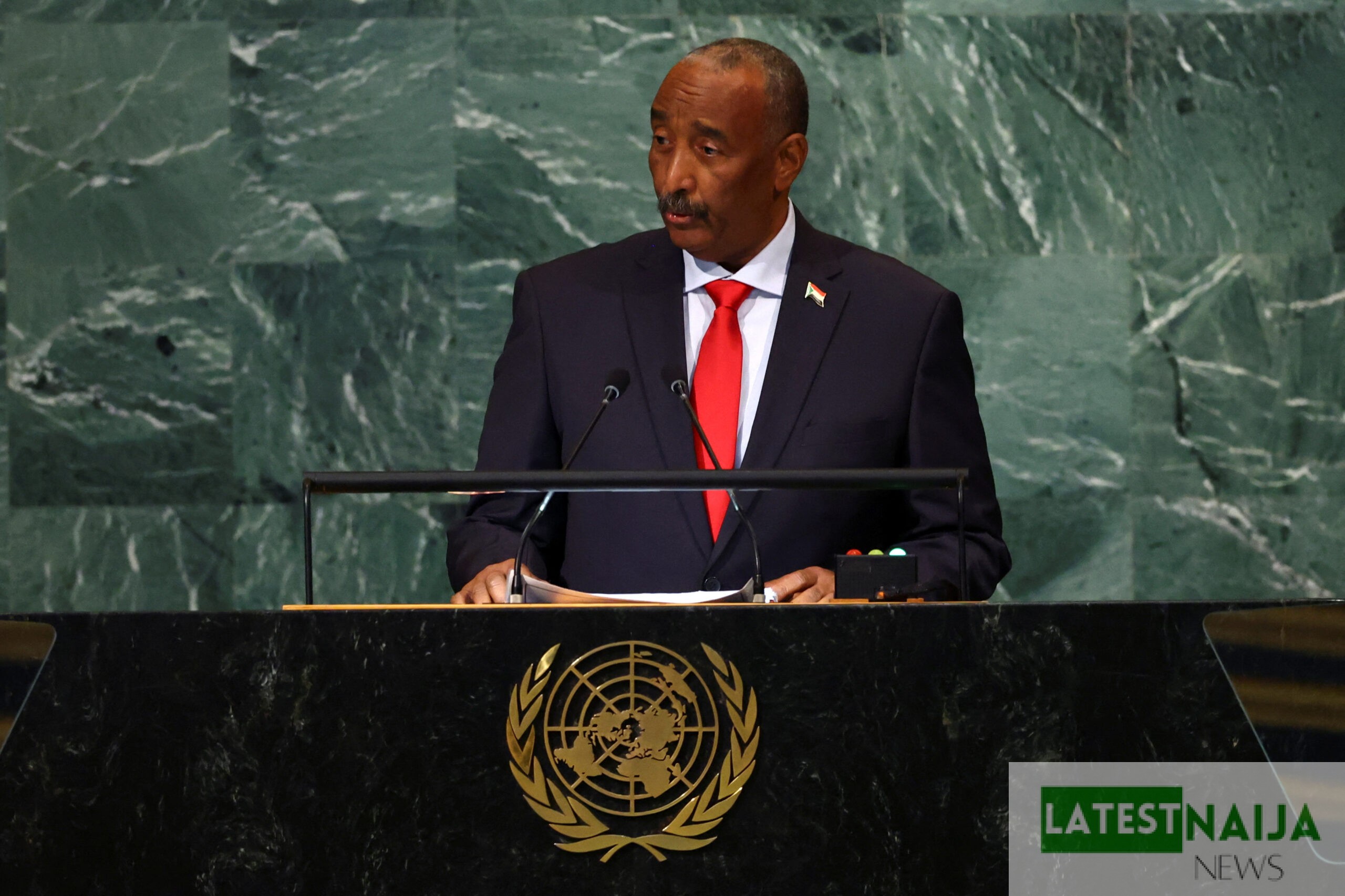 General Burhan delivered this urgent plea during his address at the United Nations General Assembly in New York on Thursday.
Tensions between General Burhan and RSF leader Hamdan Dagalo, commonly known as Hemedti, have flared since their joint coup in 2021, culminating in their respective forces clashing in a deadly power struggle over recent months.
The conflict, which ignited in April of this year, has left thousands dead and caused widespread suffering in Sudan.
In a surprising development, RSF leader Hemedti expressed a willingness to initiate a ceasefire, marking the first step towards a potential resolution to the ongoing crisis. However, General Burhan asserted that the RSF had been uncooperative in pursuing peace talks.
During his address to the UN, Hemedti made a rare video statement, wherein he not only expressed his readiness for negotiations but also alluded to the RSF's alleged ties to Wagner, a notorious Russian mercenary group known to operate in several African nations, including the Central African Republic, Sudan, Libya, Mozambique, and Mali.
General Burhan emphasized that the conflict in Sudan now posed a serious threat to regional and international peace and security due to the RSF's alleged alliance with outlawed and terrorist organizations from various countries.
He asserted that the RSF should be classified as a terrorist group, citing their involvement in heinous activities such as killing, burning, rape, forced displacement, looting, theft, torture, arms and drug trafficking, as well as the recruitment of child soldiers. He called for accountability and punishment for these crimes.
Critics, however, have not spared General Burhan from scrutiny regarding his own military actions during the conflict. The civil war erupted in April when RSF members were deployed across Sudan, a move interpreted by General Burhan's army as a potential threat.
The exact spark that ignited the conflict remains disputed, but it rapidly escalated, resulting in widespread violence and death. According to the NGO Acled, the conflict has claimed the lives of at least 7,500 people and displaced millions.
General Burhan's impassioned plea before the United Nations highlights the urgency of the situation in Sudan and the dire need for international intervention to resolve the escalating crisis. The international community now faces a critical decision on whether to classify the RSF as a terrorist group and take concrete steps towards achieving peace and stability in Sudan and the broader African region.

Submit press release, news tips to us: tips@latestnaija.news | Follow us @ODUNewsNG