In a resolute address at the State House, President Bola Tinubu emphasized that Nigeria's wealth of human capital and abundant natural resources should ban poverty, insecurity, and underdevelopment in the nation.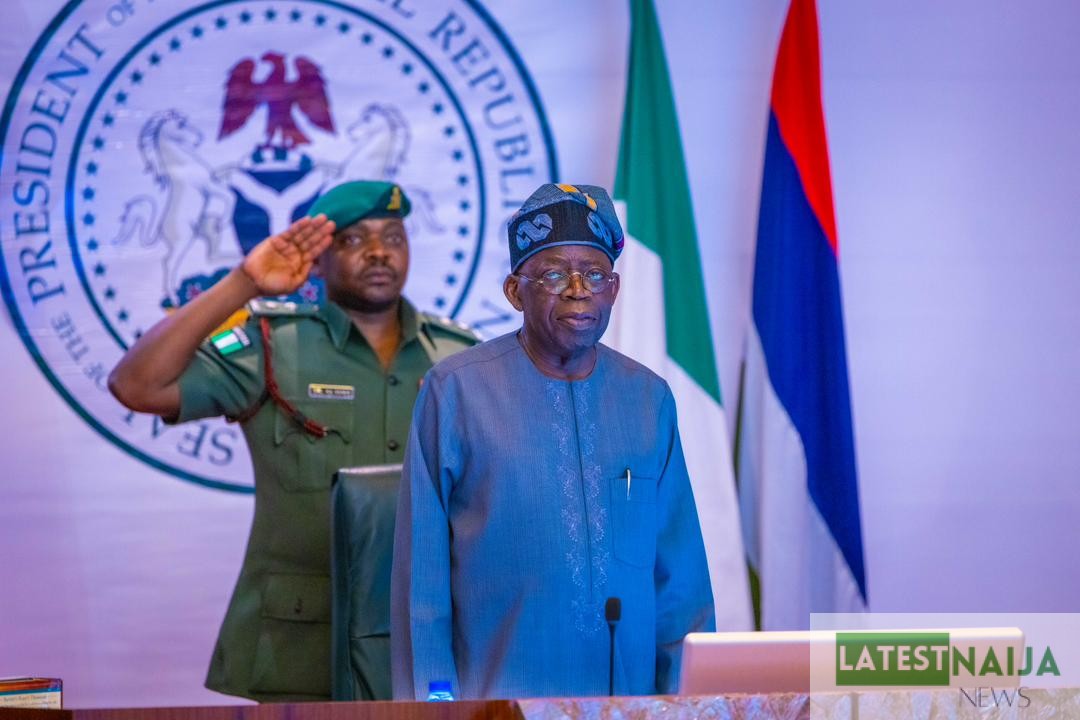 He promised an unwavering commitment to altering this narrative during his presidency, stating unequivocally that excuses would have no place in his administration.
The President made these bold assertions during a meeting with a high-powered delegation from Rivers State, hailing from the South-South region of Nigeria, on Thursday. The 62-member delegation, led by Governor Siminalayi Fubara, included leaders from the two prominent political parties in the state, the All Progressives Congress (APC) and the opposition Peoples Democratic Party (PDP).
Notable figures such as former Rivers Governor and FCT Minister Nyesom Wike and former President of the Nigeria Bar Association (NBA) Onueze Okocha also joined the delegation.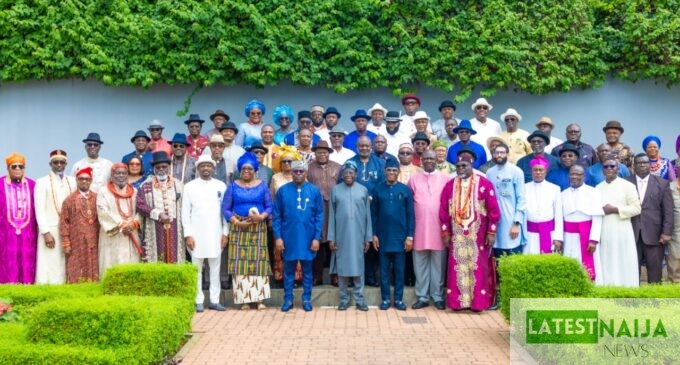 "We are not meant to be in a position to be poor. We will turn the tide! Somewhere, somehow in this storm, there's a quiet and peaceful place for us. We will locate it," Tinubu asserted. "We are not lazy people. We are richly endowed. We just need to be our brother's keeper and good neighbors to one another."
President Tinubu stressed his determination, emphasizing, "I am not a president that will give excuses. I will work hard for our nation with purpose, determination, and dedication to create wealth for all Nigerians. We have no reason to be poor! We will not look back; we will run aggressively forward."
Tinubu exuded optimism, saying, "Today, we may be swimming against the tide. But the waves will soon propel us forward from behind. We will achieve the goals and dreams of our forefathers. I am inspired by the nation of people I now lead."
Acknowledging the concerns raised by prominent individuals regarding infrastructure development in Rivers State, specifically the Eleme Junction-Onne axis of the East-West Road, linking the Port Harcourt Refinery, Tinubu assured the delegation that he would address this issue promptly, highlighting the role of his advisor, Nyesom Wike.
"The Honourable Minister, Wike, is not just the Minister of FCT, he is also my adviser and an admirer of mine. He has hit the ground running, and he should be encouraged by the state," the President stated.
He also expressed his confidence in Wike, noting that he had big shoes to fill as the new governor but would have direct access to him for collaborative efforts toward sustainable development.
Offering guidance to the younger generation, President Tinubu called for patience with the government processes and declared, "I am the captain and chief salesman of the country. We have to reverse the trend and achieve possibilities within a short period of time. Our people have high expectations for us. I pledge to work hard, and I pray to God to put me on the right path, not to disappoint Nigerians."
In his opening remarks, Governor Fubara conveyed the gratitude and solidarity of Rivers State to President Tinubu. He highlighted the significance of the President's victory in the state's recent elections, attributing it to the belief in fairness, equity, and justice.
Fubara commended President Tinubu for appointing capable sons and daughters of Rivers State to key positions in his administration, including the appointment of Nyesom Wike as FCT Minister and Ajuri Ngelale as his Special Adviser on Media and Publicity.
Furthermore, Fubara praised the President for securing $14 billion in investment approvals for projects nationwide during the G-20 Summit. He specifically mentioned the expansion of Indorama Petrochemicals in Eleme, Rivers State, which received support from the state government through the allocation of 209 hectares of land. This, he emphasized, would significantly contribute to the state's economic growth and development.
President Tinubu's commitment to eradicating poverty and insecurity in Nigeria, as well as his determination to harness the nation's vast resources for the betterment of all citizens, marks a significant milestone in his leadership journey. Nigerians will be eagerly watching as the administration takes concrete steps to turn these promises into reality.

Submit press release, news tips to us: tips@latestnaija.news | Follow us @ODUNewsNG