In a bid to proactively address the growing risks of fire outbreaks during the Harmattan season, the Federal Fire Service, Kaduna Command, has issued a stern warning to residents.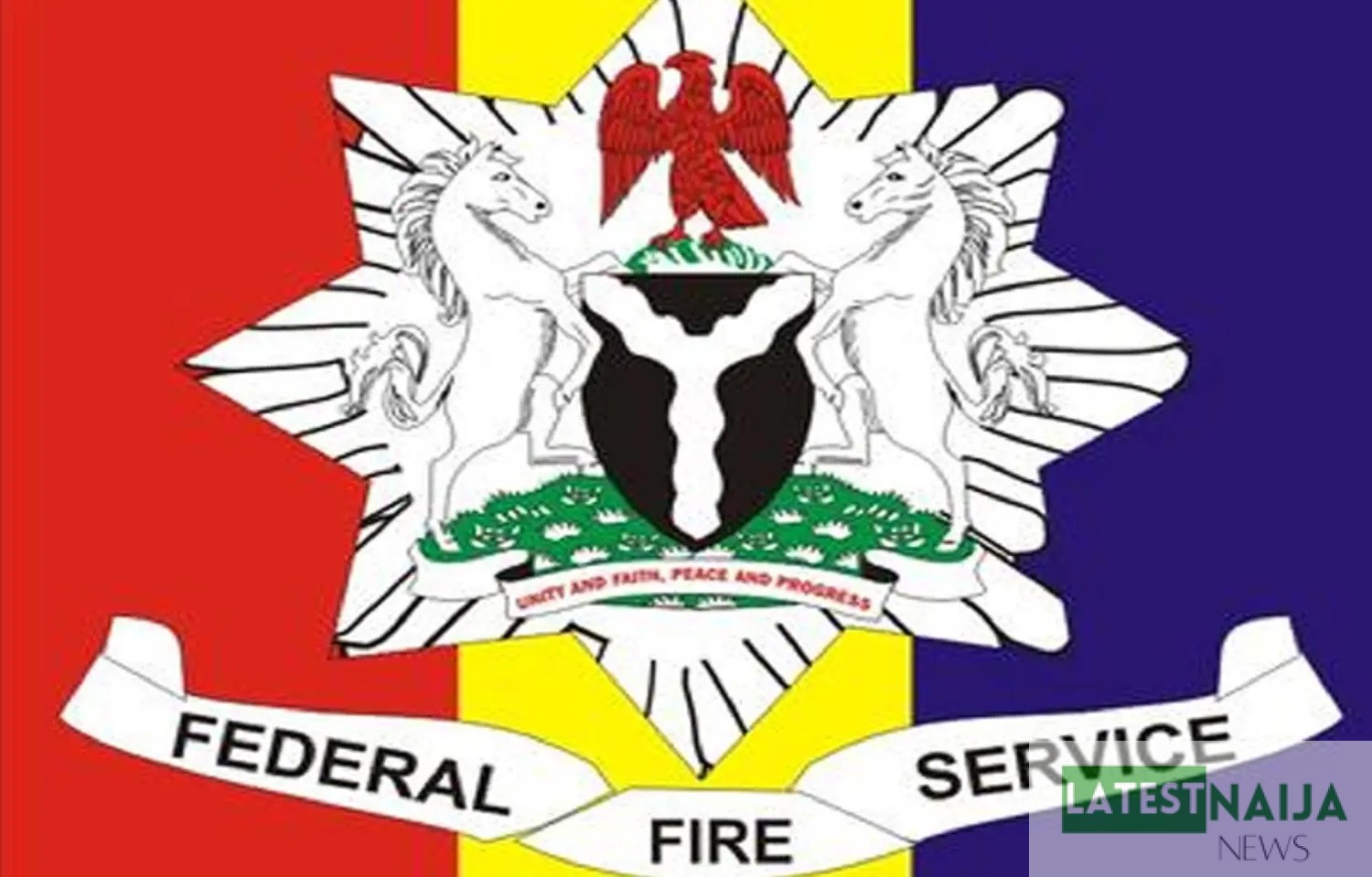 Sadiq Usman, the Federal Fire Commander in Kaduna, delivered this cautionary message in a statement released on Wednesday, emphasizing the urgent need to protect lives and property as climate-related incidents continue to escalate across Nigeria.
The Harmattan season, characterized by its dry, dusty winds and significantly lower temperatures, poses a heightened threat of fires and related emergencies due to various factors. Commander Usman pointed out that the simultaneous occurrence of plummeting temperatures, strong winds, and increased reliance on heating sources during this season significantly elevates the risk of fire incidents.
In response to these concerns, the Federal Fire Service has taken proactive measures to mitigate the potential fire disasters associated with the Harmattan season. The agency has activated early warning systems aimed at averting fire-related crises and safeguarding the welfare of the populace.
These early warnings are especially crucial for vulnerable and remote areas, where the impact of such emergencies can be particularly devastating.
Commander Usman emphasized the critical role of early warning systems and prompt actions in preventing humanitarian crises, underscoring the importance of preparedness and swift responses during emergencies.
He urged the communities in Kaduna State to actively engage in risk management, which includes the timely sharing of information with relevant stakeholders and collaborating with the Fire Service to raise public awareness and enhance risk mitigation efforts.
In reassurance to the public, Commander Usman expressed his readiness to respond effectively to fire outbreaks and other emergency situations. He urged residents to remain vigilant and adhere to safety precautions during the Harmattan season to minimize the risks associated with fires.
As the Harmattan season looms, the Federal Fire Service's warning serves as a timely reminder for all residents to take proactive steps in safeguarding their lives and property against the heightened fire risks.
By staying informed and cooperating with the authorities, communities can play a pivotal role in reducing the potential impact of fire emergencies during this challenging season.

Submit press release, news tips to us: tips@latestnaija.news | Follow us @ODUNewsNG