The Independent National Electoral Commission (INEC) has strongly defended its handling of the 2023 polls, citing the dismissal or withdrawal of 74.4% of the 1,196 petitions filed as a testament to the credibility of the elections.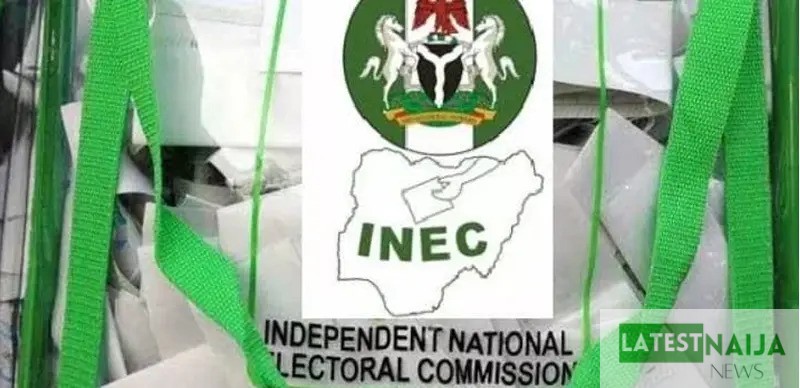 In a detailed status report released by the commission, INEC emphasized that these figures encompassed petitions associated with the presidential, governorship, national, and state House of Assembly elections. The report was intended to underscore the integrity of the last general elections and provide transparency about the ongoing petition process.
Mr. Sam Olumekun, the National Commissioner and Chairman of the Information and Voter Education Committee, stated, "Out of 1,196 petitions, 712 were dismissed, and 179 were withdrawn. This means that in 891 cases, which constitutes 74.4% of the total, the tribunal found no merit in the petitions and affirmed the result of the elections conducted by INEC."
Olumekun further defended the commission's stance, emphasizing the importance of petitions in the democratic process. He said, "It is surprising how the mere filing of petitions constitutes a blot on the integrity of the recent elections conducted by INEC when, in fact, they constitute an integral part of the democratic process."
Breaking down the statistics, the report highlighted the status of petitions related to various elections:
Governorship Elections: Out of 82 governorship election petitions, 72 (87.8%) were either dismissed or withdrawn by the petitioners.
Senatorial Elections: For senatorial elections, 146 petitions were filed, with 100 (68.5%) dismissed or withdrawn.
House of Representatives: In the case of the House of Representatives, 413 petitions were filed, of which 309 (74.81%) were dismissed or withdrawn.
State Houses of Assembly: Finally, for State Houses of Assembly, 550 petitions were filed, and 468 (82.4%) were dismissed or withdrawn.
The INEC report expressed disappointment with the suggestion that 94% of the elections it conducted were deemed failures, deeming it misleading. INEC argued that the analysis of petitions did not take into account the unique circumstances surrounding multiple petitions in a single constituency.
The report stated, "The said report analysed the total number of petitions as if they were filed against the outcome of the election in 94% of all the elective positions without considering details of the cases. Multiple petitions were filed by candidates and political parties as petitioners in a single constituency. For example, in one state in the South-South geopolitical zone of the country, eight petitions were filed challenging the governorship election, out of which seven were dismissed, and one was withdrawn."
In conclusion, INEC maintains that the high number of dismissed or withdrawn petitions is a reflection of the credibility of the 2023 elections, asserting that they are committed to upholding the principles of democracy in Nigeria.

Submit press release, news tips to us: tips@latestnaija.news | Follow us @ODUNewsNG