The National Chairmen of three major political parties, including Abdullahi Ganduje of the All Progressives Congress (APC), Julius Abure of the Labour Party (LP), and Umar Damagum of the Peoples Democratic Party (PDP), have gathered at the Supreme Court in a highly anticipated legal showdown.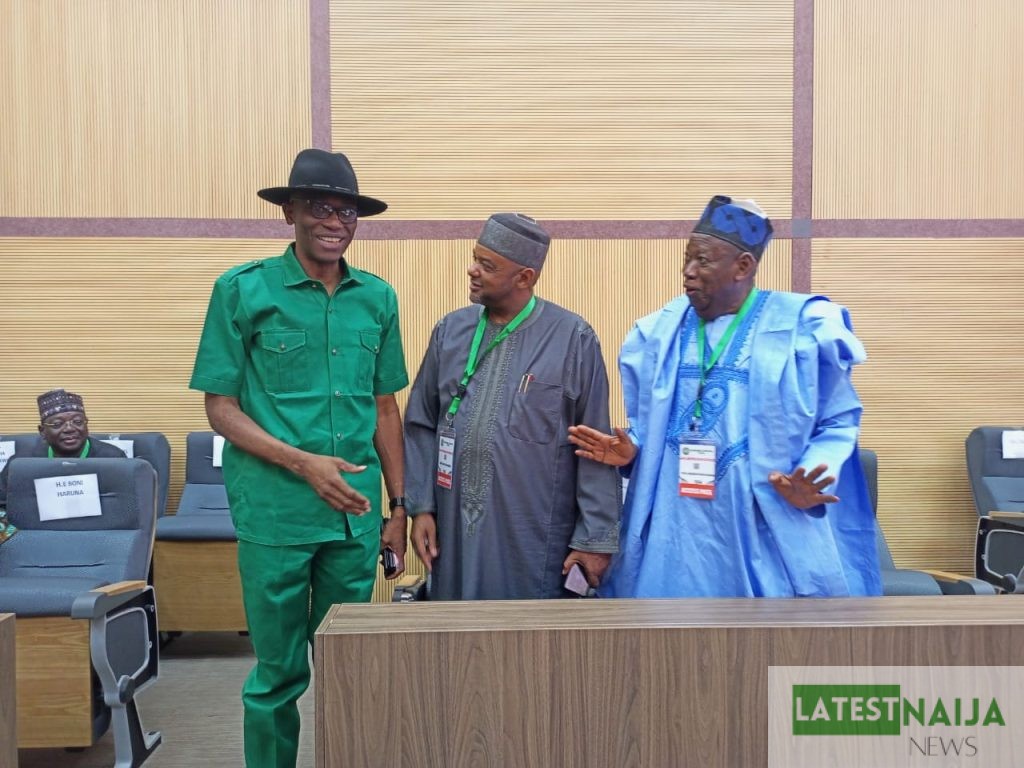 The Supreme Court, Nigeria's highest judicial authority, is set to rule on the appeals of the presidential candidates from two leading opposition parties, Atiku Abubakar of the PDP and Peter Obi of the LP. These appeals challenge the declared victory of President Bola Tinubu, who emerged as the winner of the February 25 presidential election.
Atiku and Obi filed their appeals after facing disappointment in the Presidential Election Petition Tribunal, which dismissed their petitions on the grounds of failing to substantiate their claims of electoral irregularities and malpractice.
The nation now eagerly awaits the final verdict from the apex court, scheduled to be delivered on Thursday. This verdict holds the potential to reshape the political landscape and the future leadership of Nigeria.
In a notable display of political unity, the party chairmen were seen exchanging pleasantries as they arrived at the Supreme Court. This highlights the significance of the case, not only for the candidates and their respective parties but also for the entire nation.
Adding to the intrigue surrounding this legal battle, several prominent figures have been spotted in the courtroom. Seyi Tinubu, the son of President Bola Tinubu, was present, indicating the immense interest within the ruling party regarding the outcome of these appeals.
Additionally, other high-ranking officials such as the Chief of Staff to the President, Femi Gbajabiamila, and the National Security Adviser, Nuhu Ribadu, Minister of the FCT, Nyesom Wike were in attendance.
Notably absent from the proceedings were the principal figures involved in the case, including President Bola Tinubu, Atiku Abubakar, and Peter Obi. Their absence has only intensified the anticipation and speculation surrounding the upcoming verdict.
As the nation awaits the Supreme Court's final ruling, the outcome of this pivotal case remains uncertain. Regardless of the verdict, it is clear that it will have far-reaching consequences on the nation's political landscape and the future leadership of Nigeria.

Submit press release, news tips to us: tips@latestnaija.news | Follow us @ODUNewsNG