In a surprising development, Pope Francis has indicated his openness to the idea of the Catholic Church bestowing blessings upon same-sex unions.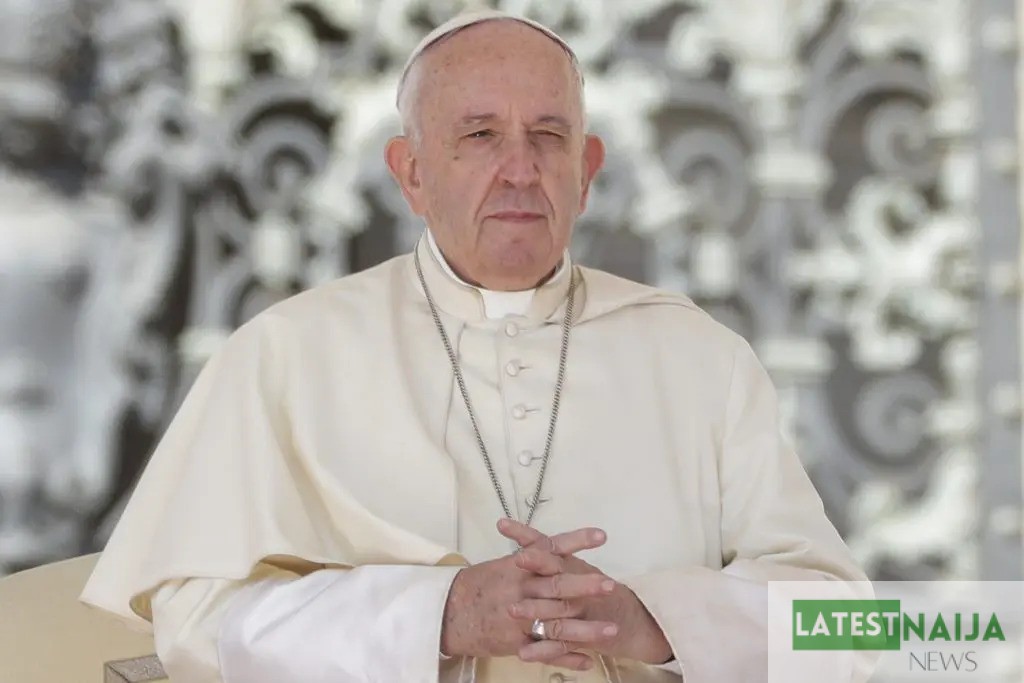 This marks a potential shift from the Vatican's previous stance in 2021, when it decreed that the Church could not bless gay marriages, citing the belief that God "cannot bless sin."
Late on Monday, the Vatican made public a letter penned by Pope Francis, which was addressed to a group of cardinals seeking clarity on this contentious issue.
While the Pentecostal Fellowship of Nigeria (PSN) maintained a reserved silence on the matter, an anonymous official from the Catholic Secretariat of Nigeria (CSN) hinted that the Pope's emphasis on 'pastoral charity' might signal a willingness to address the pastoral needs of same-sex couples and extend understanding and support to them.
In his letter, the Pontiff reiterated the Church's steadfast recognition of marriage as a sacred union between a man and a woman, but he hinted at the possibility of allowing blessings for individuals in same-sex unions. Pope Francis underscored the importance of "pastoral charity," emphasizing that priests should not adopt a judgmental stance by simply "denying, rejecting, and excluding."
He explained that when blessings are requested, they are pleas for God's assistance in living a better life, even in situations that the Church deems "not morally acceptable." The Pope urged priests to consider the complex circumstances surrounding individuals and not hastily label them as sinners, recognizing that subjective accountability may be influenced by various factors.
Pope Francis suggested that the blessing of same-sex unions should not be established as an official rule but rather be decided on a case-by-case basis, acknowledging that "the life of the church runs on channels beyond norms."
In his letter, the Pope emphasized the Church's unyielding definition of marriage as an "exclusive, stable, and indissoluble union between a man and a woman, naturally open to procreation."
He stressed that this particular union alone could be referred to as marriage, while other forms of unions only approximate it in a partial and analogous manner. As a result, the Church has refrained from endorsing any rites or sacramentals that could be interpreted as contradicting this core conviction.
However, Pope Francis underlined the importance of pastoral charity in all interactions with people, advocating for kindness, patience, understanding, tenderness, and encouragement. He asserted that decisions related to blessings should not become rigid norms, and pastoral prudence should discern whether certain forms of blessings, requested by individuals, uphold the integrity of marriage as understood by the Church.
In conclusion, Pope Francis stated, "Canon law should not and cannot cover everything, as the life of the Church flows through many channels other than normative ones."
It is noteworthy that in 2020, Pope Francis referred to gay Catholics as "children of God" and expressed support for same-sex civil unions, signaling a gradual shift towards more inclusive perspectives within the Catholic Church. The recent letter has ignited discussions worldwide, with many eagerly anticipating the Church's stance on the blessing of same-sex unions in the future.

Submit press release, news tips to us: tips@latestnaija.news | Follow us @ODUNewsNG