In a major operation conducted by the dedicated troops of the Operation Safe Haven Special Military Task Force, aimed at maintaining peace and security in Plateau State, as well as extending their reach into parts of Bauchi and Kaduna States, four suspected bandits met their fate.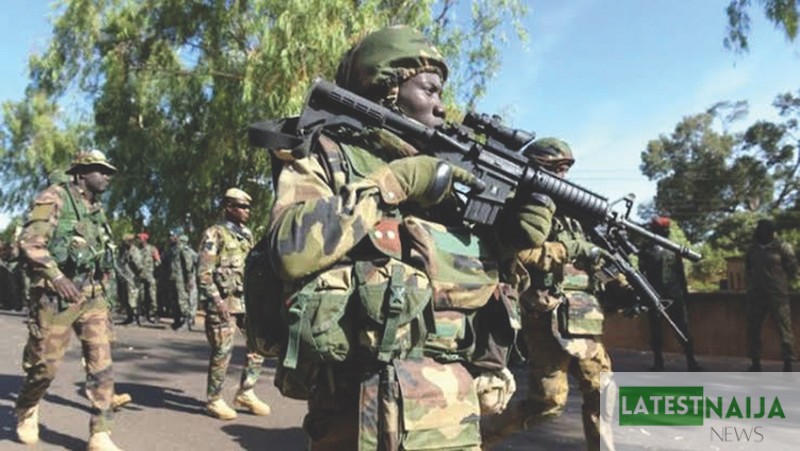 The operation, which took place between October 16 and October 22, also resulted in the apprehension of 120 individuals involved in various criminal activities within their designated operational areas.
Captain James Oya, the Media Officer of the Operation, disclosed these significant developments in a press statement issued on Monday. The extensive operation reflects the task force's relentless commitment to ensuring the safety and security of communities in these regions.
Among the 120 individuals taken into custody, a range of criminal activities were uncovered. These arrests were made for a wide spectrum of offenses, including kidnapping, armed robbery, cattle rustling, and drug peddling.
Captain Oya emphasized that, in addition to these, numerous other suspects were detained for illegal possession of firearms and ammunition. The operation also resulted in the successful rescue of four kidnapped victims, marking a significant step forward in the battle against criminal elements in the region.
"Within the period under review, we neutralized four suspected bandits, arrested 73 suspects in possession of arms and ammunition, and apprehended 37 individuals for kidnapping," Captain Oya reported. "Additionally, we rescued four victims from their captors and arrested two suspected cattle rustlers and four individuals involved in drug peddling. Furthermore, we successfully thwarted five attacks on vulnerable communities and responded promptly to 28 distress calls."
In the course of the operation, the troops also managed to recover a cache of sophisticated weapons from some of the suspects. Those individuals arrested for car and motorcycle theft have been handed over to the police for further legal proceedings, as they continue to face the consequences of their actions.
The Operation Safe Haven Special Military Task Force remains steadfast in its mission to preserve the peace and security of the regions it oversees. The successful operations and apprehensions stand as a testament to the unwavering dedication of the troops and their commitment to safeguarding the lives and property of the people in Plateau, Bauchi, and Kaduna States.
The force will continue its relentless efforts to eliminate criminal elements and maintain the rule of law in the region.

Submit press release, news tips to us: tips@latestnaija.news | Follow us @ODUNewsNG