In a sobering update on Monday, the United Nations (UN) revealed that the Democratic Republic of Congo (DR Congo) is grappling with a staggering number of internally displaced people (IDPs), with the figure reaching a historic 6.9 million individuals.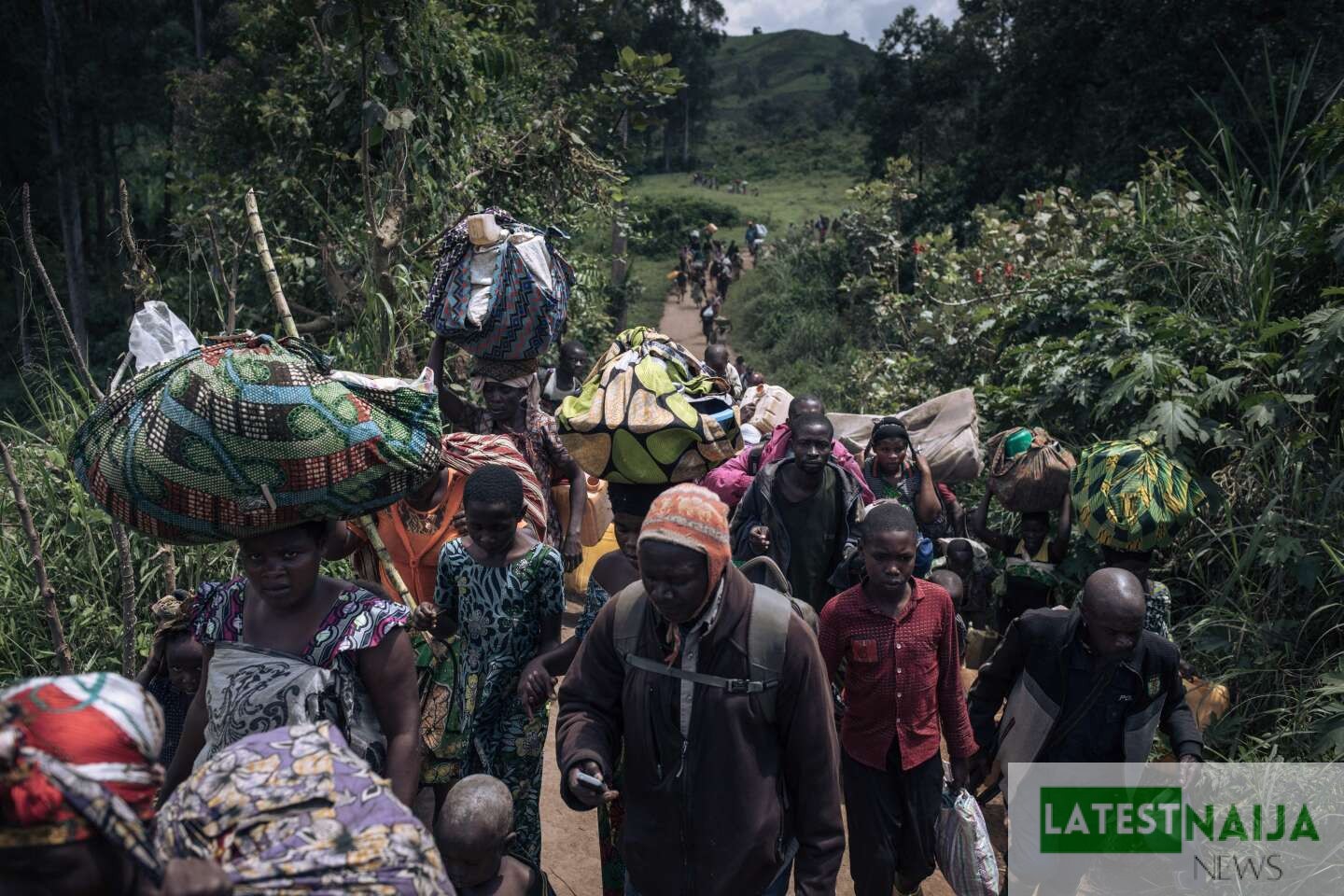 This crisis is primarily attributed to the intensifying violence stemming from the ongoing conflict between the Mouvement du 23 Mars (M23) rebels and militias loyal to the DR Congo's government.
The conflict, which has been escalating since early October, is particularly concentrated in the eastern province of North Kivu, just north of the provincial capital, Goma. The UN's International Organization for Migration (IOM) has sounded the alarm, stating that a significant number of those displaced within the borders of DR Congo are in dire need of assistance to fulfill their basic needs.
In a statement issued by the IOM, they emphasized their dedication to addressing the increasingly complex and persistent crisis in DR Congo, pointing out that the 6.9 million internally displaced people represent the highest recorded number to date. The organization went on to stress the severity of the situation, declaring that DR Congo is currently facing one of the most extensive internal displacement and humanitarian crises globally.
The M23 rebel group, which has been gaining control over substantial territories in eastern DR Congo since 2021, remains one of several armed militias exerting influence in the region, despite the presence of international peacekeepers.
As of October 2023, the IOM reported that approximately 5.6 million IDPs were concentrated in the eastern provinces of North Kivu, South Kivu, Ituri, and Tanganyika. Conflict has been identified as the primary driver behind this mass displacement.
In North Kivu alone, up to one million people have been forced to flee their homes due to the ongoing conflict with M23 rebels. The deteriorating security situation in North Kivu and Ituri has led to increased population movements and a soaring demand for humanitarian aid.
Fabien Sambussy, the IOM's DRC mission chief, conveyed the urgency of the situation, stating, "For decades, the Congolese people have been living through a storm of crises. The most recent escalation of the conflict has uprooted more people in less time than rarely seen before. We urgently need to deliver help to those most in need."
The situation in DR Congo remains a pressing concern for the international community, with efforts to alleviate the suffering of internally displaced individuals and find a lasting solution to the conflict remaining a top priority.

Submit press release, news tips to us: tips@latestnaija.news | Follow us @ODUNewsNG