In a grim update from the United Nations, it has been revealed that the relentless Israeli bombardments targeting the Gaza Strip have forced a staggering 260,000 people to flee their homes.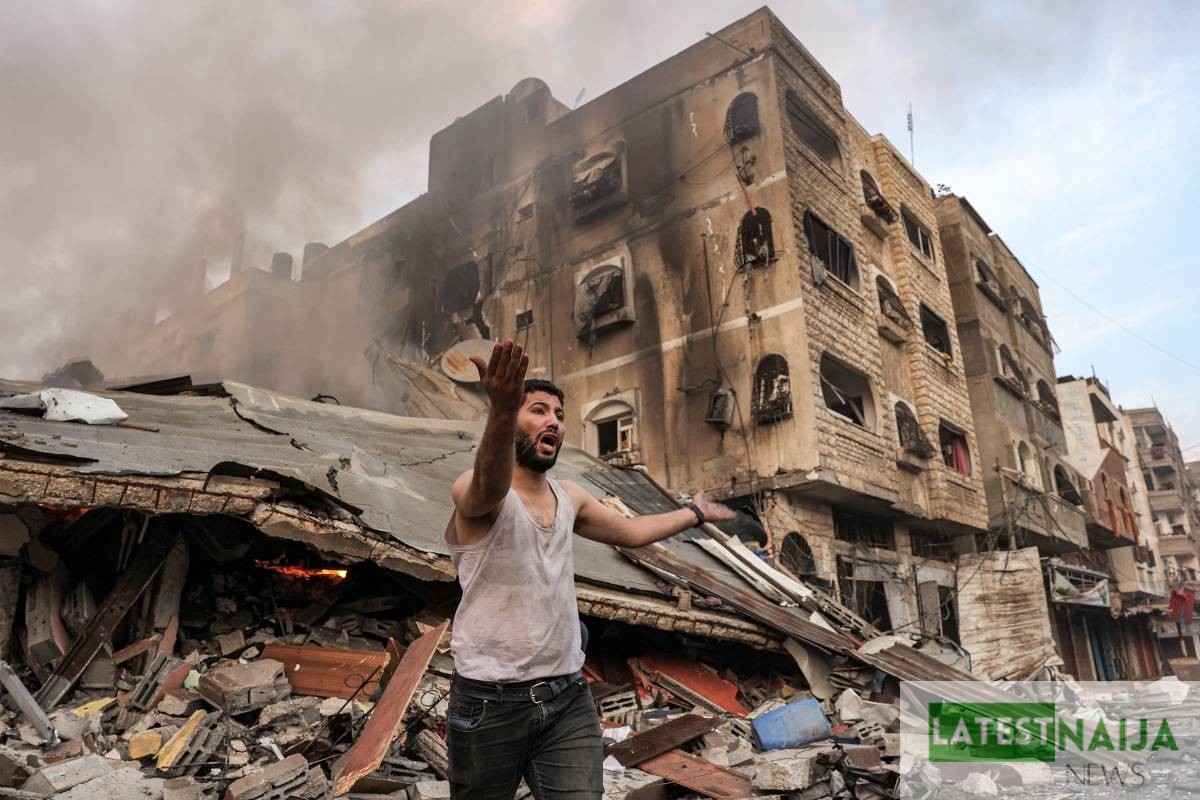 This humanitarian crisis has emerged amidst a volatile conflict between Israeli forces and Hamas, leading to an alarming loss of life on both sides.
The United Nations Office for the Coordination of Humanitarian Affairs (OCHA) issued a statement on Tuesday, providing a distressing account of the situation. "Over 263,934 people in Gaza are believed to have fled their homes," warned OCHA, emphasizing that this already staggering number is expected to rise further in the coming days.
Prior to the Saturday offensive launched by Hamas, approximately 3,000 individuals had already been displaced due to escalating tensions in the region. However, the recent surge in violence has exacerbated the crisis, leading to an unprecedented wave of displacement.
The conflict's devastating toll is reflected in the grim statistics of casualties. According to the UN, the Israeli offensive has resulted in over 1,000 deaths, marking the deadliest attack in Israel's 75-year history. Gaza officials, on the other hand, have reported approximately 900 fatalities since the commencement of the Israeli airstrikes.
The intensity of the bombing campaign has left an indelible mark on Gaza's infrastructure. OCHA reports that more than 1,000 housing units have been obliterated, while an additional 560 have sustained such severe damage that they are now uninhabitable. These dire conditions further compound the suffering of the displaced population.
In response to the urgent need for shelter, nearly 175,500 individuals have sought refuge in 88 schools administered by the United Nations Relief and Works Agency for Palestine Refugees in the Near East (UNRWA).
An additional 14,500 people have taken shelter in government schools, with close to 74,000 individuals estimated to be staying with relatives, neighbors, or seeking refuge in places of worship and other makeshift facilities.
The UN has noted that this surge in displacement represents the largest number of people forced from their homes since the 50-day escalation of hostilities in 2014. As the crisis deepens, meeting the basic needs of those who have not been displaced becomes increasingly challenging, exacerbating the humanitarian crisis.
Adding to the gravity of the situation, Israel has imposed a "complete siege" on the already blockaded Gaza Strip, severely restricting the flow of essential supplies, including food, water, fuel, and electricity. UN Secretary-General Antonio Guterres has voiced deep concern over this move, warning that it will only further deteriorate an already dire humanitarian situation in the region.
As the international community watches with growing alarm, the United Nations continues to call for an immediate ceasefire and a diplomatic resolution to this devastating conflict, in a bid to mitigate the suffering of civilians caught in the crossfire.

Submit press release, news tips to us: tips@latestnaija.news | Follow us @ODUNewsNG