US Secretary of State Antony Blinken has called on Israel to refrain from reoccupying Gaza once its ongoing conflict with Hamas reaches its conclusion.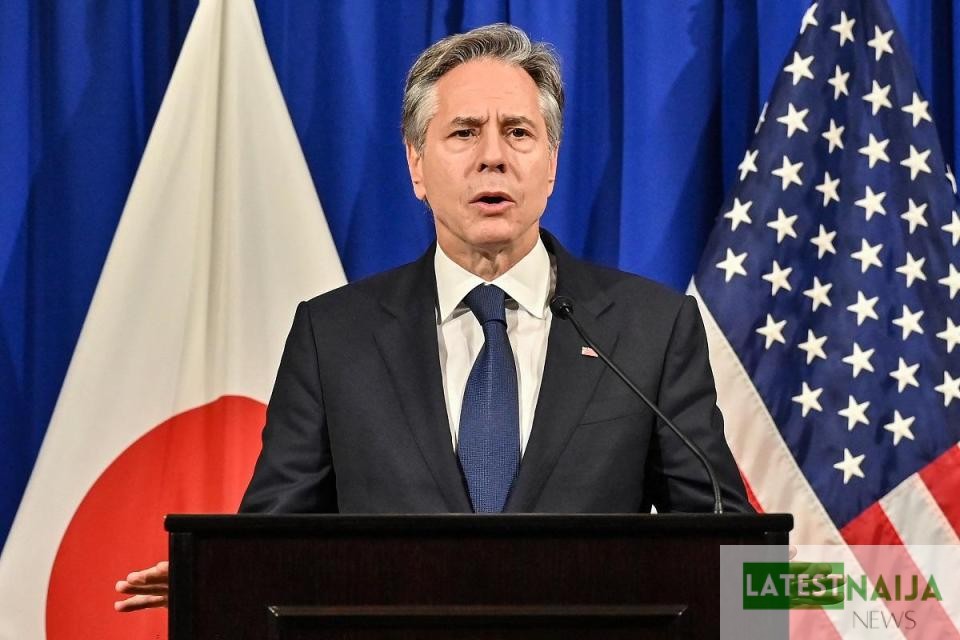 Blinken, who has been actively involved in diplomatic efforts to address the crisis, outlined a set of "key elements" that he believes are imperative to establish a lasting peace and ensure regional security.
Addressing a gathering of international reporters after G7 foreign ministers held talks in Japan Secretary Blinken underscored the importance of these principles.
"The United States believes key elements should include: no forcible displacement of Palestinians from Gaza, not now, not after the war; No use of Gaza as a platform for terrorism or other violent attacks; No reoccupation of Gaza after the conflict ends," Blinken asserted, marking a clear and definitive stance.
The remarks come amid intensifying violence in the region, with the Israeli military and Hamas militants engaged in a protracted conflict that has raised concerns worldwide. Secretary Blinken's statement is seen as a significant step toward finding a peaceful resolution to the ongoing crisis.
Secretary Blinken's list of conditions also included a call for no "attempt to blockade or besiege Gaza" and a commitment to preventing any "reduction in the territory of Gaza."
These conditions reflect the international community's desire to preserve the rights and well-being of the Palestinian population while addressing Israel's security concerns.
The call from the US Secretary of State signals a renewed emphasis on diplomacy and a commitment to preventing further humanitarian crises in the region. The conflict in Gaza has already resulted in significant civilian casualties and widespread displacement.
As diplomatic efforts continue to seek a way forward, the world watches closely, hoping for an end to the violence and the establishment of a lasting peace in the region.

Submit press release, news tips to us: tips@latestnaija.news | Follow us @ODUNewsNG