In a significant development ahead of the highly anticipated governorship election scheduled for Saturday, November 11, the Independent National Electoral Commission (INEC) has made a crucial announcement regarding the exclusion of polling units with no registered voters.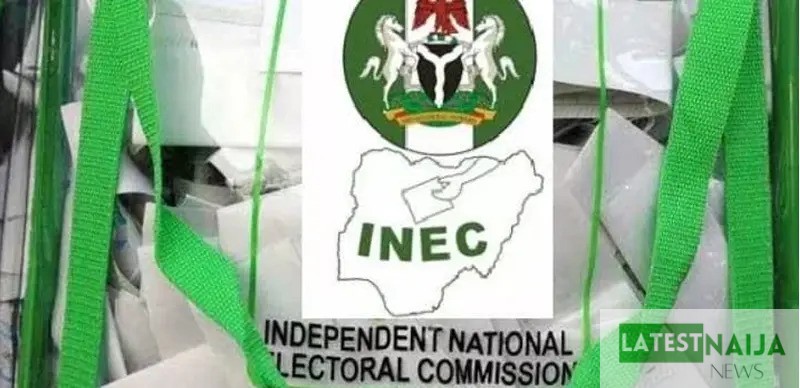 The announcement came alongside detailed information about the affected polling units, further emphasizing the commission's commitment to conducting a free and fair electoral process.
INEC's National Commissioner and Chairman of the Information and Voter Education Committee, Sam Olumekun, issued a statement shedding light on the situation.
According to Olumekun, two polling units in Bayelsa State and 38 in Imo State have been identified as having no registered voters. Consequently, these 40 polling units will not participate in the forthcoming election.
Imo State, in particular, stands out as a focal point for this announcement, with a significant number of polling units falling into the category of those without registered voters.
Olumekun also revealed that 16 political parties are sponsoring candidates for the election in Bayelsa State, while 18 parties have candidates vying for the governorship positions in both Imo and Kogi States.
Highlighting the scope of the election, Olumekun disclosed that elections would be held in a total of 10,470 polling units, excluding the 40 polling units where no registered voters exist. The exclusion is in line with INEC's commitment to upholding electoral integrity.
Furthermore, Olumekun outlined the requirements for political parties participating in the election. Each political party is expected to nominate polling agents for all polling units, as well as 649 Ward, 56 Local Government Area (LGA), and three state collation centers. This measure is designed to ensure transparency and fairness throughout the electoral process.
"In continuation of the Commission's preparations for the three off-cycle governorship elections in Bayelsa, Imo, and Kogi States, the Commission is making available two publications on the forthcoming polls," said Olumekun. He introduced the publications as follows:
Publication 1: This publication includes an infographic summary of registered voters and Permanent Voters' Cards (PVCs) collected by local government areas (LGAs), along with the distribution of registered voters by gender, age group, occupation, and disability.
Publication 2: This publication features the list of candidates and provides detailed information on the two polling units in Bayelsa and 38 in Imo State without registered voters. Olumekun reiterated that no materials would be produced for these locations, and no election officials would be deployed to them.
The statement also revealed that as of the deadline for uploading the list of agents to INEC's dedicated portal by political parties, a total of 34,704 agents were uploaded for Bayelsa State, 65,274 for Imo State, and 37,995 for Kogi State. This totals 137,973 polling and collation agents across the three states.
However, the detailed breakdown of agent nominations revealed that not all political parties nominated agents for polling and collation centers in some states, despite having candidates participating in the election.
This underscores the need for greater adherence to the electoral guidelines set by INEC to ensure a smooth and transparent electoral process.
As the governorship election in Imo State approaches, INEC's commitment to upholding the principles of fairness and transparency remains unwavering, as evidenced by its decision to exclude polling units without registered voters and its insistence on stringent adherence to electoral guidelines by all participating political parties.
The electorate eagerly awaits the outcome of this critical election, hoping for a democratic process that reflects the true will of the people.

Submit press release, news tips to us: tips@latestnaija.news | Follow us @ODUNewsNG