In a historic announcement that marks a significant moment in Liberia's democratic journey, the National Electoral Commission (NEC) of Liberia has officially declared Joseph Boakai as the winner of the country's presidential election.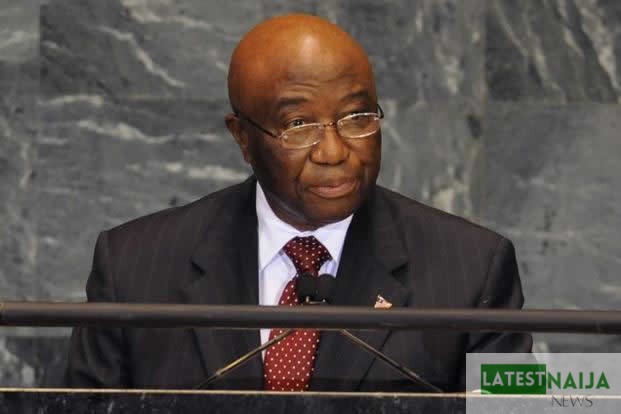 The announcement was made by Davidetta Lansanah, the head of the NEC, during a highly-anticipated press conference held at the NEC headquarters in Monrovia, the nation's capital.
After meticulous counting and verification of ballots cast at all 5,890 polling places spread across Liberia's 15 counties, Joseph Boakai, the candidate of the opposition Unity Party and former vice president of Liberia, emerged victorious with a total of 814,481 votes.
Boakai's impressive tally represents 50.64 percent of the overall vote, firmly securing his path to the presidency. In a closely contested race, his opponent, George Weah, the leader of the ruling Coalition for Democratic Change party, garnered 793,914 votes, accounting for 49.36 percent of the total vote count.
The declaration by the NEC comes after an exhaustive and transparent electoral process, which was closely monitored by international observers to ensure fairness and accuracy. Liberia, a nation still healing from its tumultuous past, has taken a significant step towards consolidating its democratic institutions and upholding the principles of free and fair elections.
Notably, George Weah, a former football star and the incumbent president, exhibited statesmanship by conceding defeat to Joseph Boakai even before the formal announcement of the presidential results. Weah's concession on Friday, based on the results of more than 99.98 percent of the polling stations, demonstrated a commitment to the democratic process and a respect for the will of the Liberian people.
During his concession speech, President Weah graciously congratulated his political rival, Joseph Boakai, and urged all citizens to unite behind the newly elected leadership for the continued development and stability of Liberia.
This act of political maturity has been commended both nationally and internationally, further reinforcing Liberia's commitment to democratic values.
As Liberia prepares for the transition of power, all eyes are on President-elect Joseph Boakai, who will inherit the responsibilities of leading the nation towards greater prosperity and unity.
The international community and citizens of Liberia alike are now eagerly anticipating Boakai's inauguration, which promises to be a momentous occasion in the nation's journey towards lasting peace and progress. Liberia's commitment to democratic governance and the rule of law remains steadfast, offering hope for a brighter future for all its citizens.

Submit press release, news tips to us: tips@latestnaija.news | Follow us @ODUNewsNG