In a surprising turn of events, Edo State's Deputy Governor, Philip Shaibu, has declared his intentions to run for the position of Governor in the upcoming 2024 elections.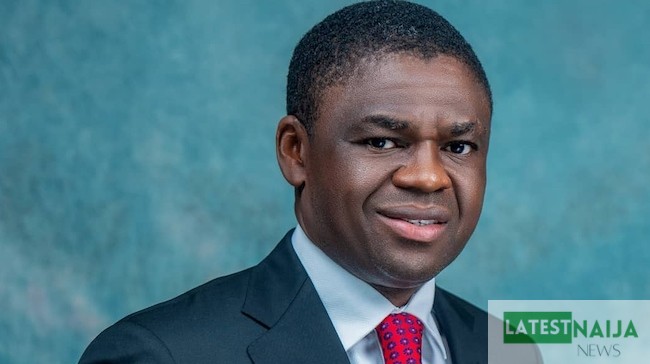 The Deputy Governor, a prominent figure in Edo politics, has made this announcement amidst a backdrop of simmering political tensions with the incumbent Governor Godwin Obaseki. Shaibu's decision to vie for the governorship comes as he positions himself as a practical leader committed to addressing the state's pressing needs.
Speaking at a press conference held in Benin City, Philip Shaibu, a member of the Peoples Democratic Party (PDP), outlined his reasons for seeking the highest office in the state. He cited the pressing need for a leader with a deep understanding of Edo's politics and a commitment to addressing the people's needs.
Shaibu expressed concerns about the state's past experiments with governance and called for a shift towards competence and experience.
"With the 2024 Edo governorship election fast approaching, the state cannot afford to experiment again with someone who does not understand the politics of the state or the needs of the people," declared Shaibu. "Edo people need practical governance, and you cannot experiment again with somebody who does not understand the politics of a good state and the needs of the people."
Shaibu went on to emphasize that the state required a leader who could hit the ground running from day one, highlighting the importance of competence and experience.
"So, everything we have to do should be assessed. You cannot know the needs of the people when you don't live with them. So for me, competence and experience should be the watchwords as we go into the election in 2024.
"Who is competent? Who is more experienced? Who will hit the ground running from day one? Are we going to experiment with a new person again? And the person will spend the first four years learning on the job and he will spend another four years trying to embezzle, set up his businesses in the name of consolidating on the gains of the first term. Or do we need a governor that from day one will hit the ground running?"
The Deputy Governor's announcement has injected fresh energy into the political landscape of Edo State, setting the stage for a potentially intense and competitive race for the governorship. It remains to be seen how Shaibu's candidacy will impact the dynamics of Edo State politics and whether it will lead to a resolution of the ongoing tensions between him and Governor Obaseki.

Submit press release, news tips to us: tips@latestnaija.news | Follow us @ODUNewsNG