In a bid to ensure the safety and structural integrity of the  Marine Bridge, the Lagos State Government has announced a comprehensive repair project that will see the bridge closed for a period of 41 days, starting today, November 10, 2023, until December 21, 2023.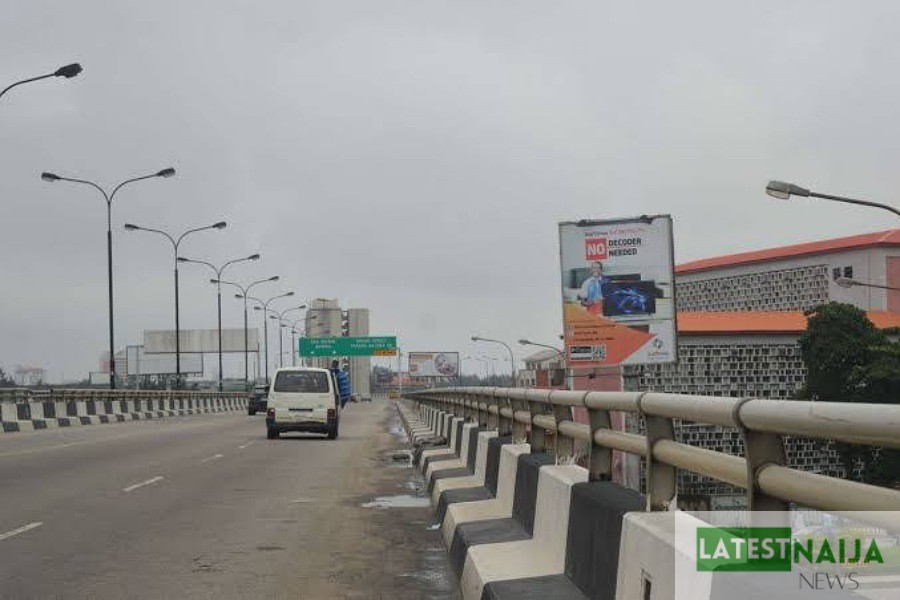 This closure is part of the government's ongoing efforts to enhance infrastructure and provide a secure transport network for residents and commuters in Lagos State.
The announcement was made by the Commissioner for Transportation, Oluwaseun Osiyemi, in an official statement. Osiyemi emphasized the importance of the repair work, stating that it is essential for the long-term safety and functionality of the Marine Bridge.
Alternative Routes for Motorists
During the 41-day closure, alternative routes have been carefully planned to minimize inconveniences for motorists. Commissioner Osiyemi provided detailed guidance on the diversion routes:
Motorists traveling to Mobil Road from Ijora/Apapa Road will be redirected to Ijora, where they can access the Total Access Ramp, leading to Malu Road and ultimately connecting to Mobil Road for their intended destinations.
For those heading to Ijora/Apapa, they will be directed to use the Apapa-bound ramp of the Bridge. They can then make a U-turn at Point Road Junction, which leads to Marine Bridge, providing access to their desired destinations.
Additionally, motorists can utilize the Marine Bridge Access Road to Area B and make a U-turn at Point Junction Road towards Marine Bridge to continue their journeys.
Efforts to Minimize Traffic Disruptions
In anticipation of increased traffic in the diversion routes, Commissioner Osiyemi assured the public that Traffic Personnel from the Lagos State Traffic Management Authority (LASTMA) would be deployed strategically to manage traffic flow and minimize inconveniences for commuters. The presence of LASTMA officials aims to ensure a smooth transition for motorists during the repair period.
Osiyemi concluded his statement by appealing to motorists for their patience and understanding while using the diversion routes. He emphasized the government's commitment to completing the repair work within the stipulated timeframe, ensuring the bridge's safety, and enhancing overall transportation infrastructure in Lagos State.
The Lagos State Government remains dedicated to its mission of providing efficient and secure transportation options for its residents, and this repair project represents a significant step towards achieving that goal.

Submit press release, news tips to us: tips@latestnaija.news | Follow us @ODUNewsNG