Samsung Electronics, the world's leading smartphone manufacturer, has revealed its ambitious plans to introduce a revolutionary real-time call translation service powered by artificial intelligence (AI) technology in the next year.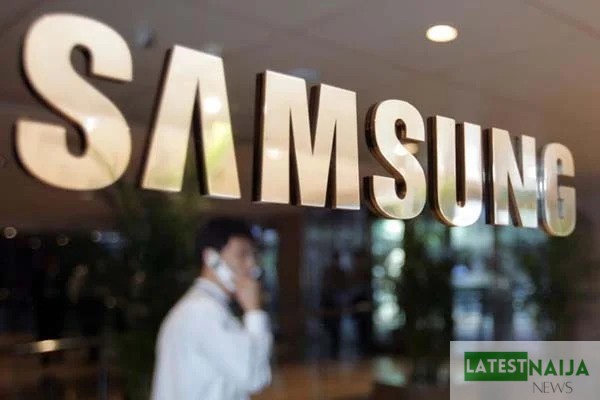 The company aims to make cross-language conversations as seamless as "turning on closed captions." This cutting-edge innovation marks a significant milestone in the global artificial intelligence landscape and is set to redefine the way we communicate.
Samsung's announcement comes amid the ongoing AI gold rush, with various tech companies investing heavily in AI-driven projects such as lifelike chatbots and image generation software. The South Korean giant is ready to take a giant leap in this field with its real-time translation feature, which will be incorporated into the upcoming Galaxy flagship model scheduled for an early launch in the next year.
The new real-time translation service is expected to provide audio and text translation while users are on a call, transcending language barriers effortlessly. A Samsung spokesperson mentioned that the number of supported languages is yet to be determined.
Notably, this translation service will function seamlessly even if one of the callers uses a non-Samsung smartphone, thanks to the "on-device AI technology" embedded in the new Galaxy model.
In a press release, Samsung likened using the translation feature to "turning on closed captions" for streaming shows, promising that private conversations would remain securely stored on the devices.
However, some analysts remain curious about the intricacies of the technology. Lee Won-kang, head of AI-based translation startup XL8's South Korea operation, pointed out that the process might take three to four seconds.
During this time, the AI would comprehend the original content, translate it into the foreign language, and then vocalize it to the listener. Questions also arose about whether the translated content would be spoken in an AI-generated voice or the original voice.
In addition to the real-time call translation service, Samsung is actively working on its generative AI model called Samsung Gauss. This versatile AI system operates in three domains: language, code, and image.
Samsung plans to integrate this AI system into its wide range of products in the near future, although specific timelines and models were not disclosed.
Samsung's language AI promises to assist users in tasks ranging from composing emails to summarizing documents. The code AI is designed to simplify and expedite the coding process for developers. Furthermore, the image AI can convert low-resolution images into high-resolution ones, as well as generate and edit images.
Choi Won-joon, head of Samsung's smartphone R&D sector, expressed his enthusiasm, stating that embedded generative AI would "change how we think about our phones forever."
While AI technology holds immense promise, concerns over data privacy and disinformation have prompted government intervention. US President Joe Biden recently issued an executive order aimed at regulating AI to address potential risks associated with the technology.
In response, Samsung assured users that its GalaxyAI system would operate on its devices, emphasizing that "private conversations never leave your phone."
As Samsung Electronics prepares to usher in a new era of communication with its real-time AI call translation service, the tech world eagerly anticipates the unveiling of this groundbreaking feature in the upcoming Galaxy flagship model.

Submit press release, news tips to us: tips@latestnaija.news | Follow us @ODUNewsNG