There are certain credence people do attach to the option of running a co-working space rather than the archaic pattern that is generally seen as the traditional corporate settings.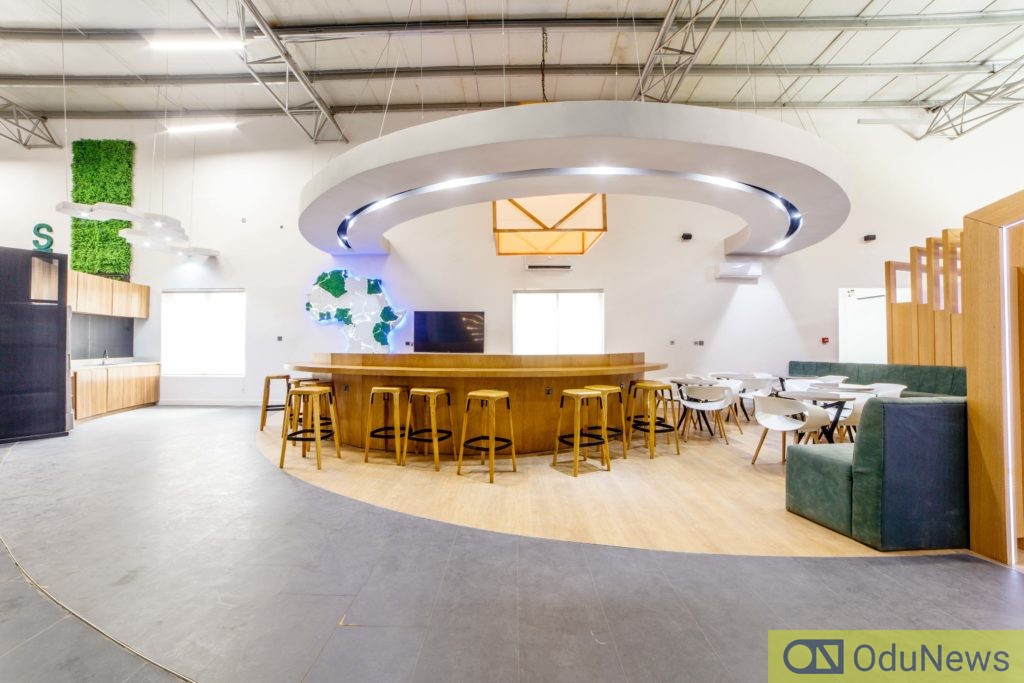 Apart from the financial points that are in favor of the co-working space and serviced offices, there are other benefits and positive tendencies waiting to be harvested in such a working space. These advantages may include chains of professional and commercial networking such as positive link-ups and influences, connections, referrals, and career experiences to mention few.
This piece shall be exploring the unlimited features and opportunities tied to the initiative of sharing office space in the most commercial part of Nigeria, Lagos.
Lagos being the largest, most populous and the most business-oriented city in Nigeria is gradually maintaining many of the world-class business orientations that daily commercial dealings in Africa. Shared workspace and serviced offices are of the latest enterpenural hubs with invested commercial an unprecedented acceptance into different convenient niches within the walls of commercial activities in Nigeria.
The new exposure of the co-working space idea is gradually becoming a stepping stone and foundation for new commercial startups in Nigeria with more conducive and efficient offers mapped with better resources to work with.
Even with the obtainable realities in Nigeria, many startups without the co-working space initiative are with tendencies of not accessing some basic and remote professional necessities that can facilitate better working conditions, such as uninterrupted power supply, good and strong Wi-Fi among other necessary facilities that can effect a quick working development and growth.
Without placing too much emphasis on the benefits that are with the experience of sharing office space in Nigeria (especially in Lagos), choosing a co-workspace co-workspaces of high essence when it comes to certain professional fields such as Realtor and real estate, financial and monetary business segment, management and manufacturing sector, entrepreneur startups, tech companies, etc.
It is known that having a co-working space for startup businesses is another efficient way of cutting costs to a minimal level while making commercial decisions. In a way, the expenses that are necessary for starting an office such as having a receptionist, furniture, electronic appliances would have been taken care of without much stress on such expenses. Thus, there are tendencies of proper capital maintenance and its good use for betterment development of the business.
Choosing or getting a shared workspace in a perfect commercial area in Lagos is with different standards. In essence, it is not enough to get a co-working space; some other developing factors must be put into consideration!
Below is a list of co-working spaces and serviced offices with the perfect quality needed to explore vogues in the commercial system of Lagos:
Legacy Serviced offices
ReDahlai Workspaces
Seedspace Lagos Ikoyi
Venia Business Hub
CranuimOne
CapitalSquare
Workbay
V8 Valley—- Workspace
Workstation
Stage 5 creative space
1. Legacy Serviced Offices: Legacy Serviced fondly with the designated tendencies of "plug and play" policy was couched from the friendly needs for a co-working hubs meany for new startups and international businesses. With 8 co-working suited attached to the brand, the Legacy Serviced Offices is known for certain highlights on the latest technological facilities and advancements that can facilitate perfect commercial dealings and germane services as expected from a co-working space hub.
The distinctive features and mouthwatering services provided by Legacy Serviced Offices has been the major edge attached to the existence of this particular hub.
Address: 1619 Danmole Street, Adeola Odeku, Victoria Island
2. ReDahlai Workspaces: ReDahlai Workspaces devoted to building a network of new businesses, financial specialists, and significant partners in various business limits.
Address: 43B, Emina Crescent, Off Toyin Street, Ikeja, Lagos
3. SeedSpace Lagos Ikoyi: For potential startups, Seedspace is the spot you have a space waiting for you! Talking about Seedspace, you need not debate about the conduciveness of their space and the specific location within the commercial targets. In addition to the fact that they offer physical spaces for new businesses and business visionaries, there is an entitlement that you enjoy be entitled to as a member. The members are known as Seedstars and they are known for their reputable setups associated with business visionaries with tutors, speculators, corporates, and media.
Address: 23 Agodogba Ave, Parkview Estate, Ikoyi.
4. Venia Business Hub: Venia Business Hub gives moderate and answers for the regular challenges that accompany maintaining a business in Nigeria, one of which is getting a perfect workspace without using up every last cent. They do this by offering shared office spaces, building organizing stages, and joint effort.
Address: The Providence Street, Lekki Phase 1, Lagos
5. CraniumOne: CraniumOne can perfectly be renamed as Head One owing to its top-notch services. CraniumOne is an open and shared workspace for business people and private companies. It offers its individuals a collective, drawing in a workplace that shares assets and thoughts.
You likewise get the opportunity to join their locale of similar experts.
Address: 1 Towry Close, Off Idejo Street, Adeola Odeku, VI, Lagos.
6. CapitalSquare: CapitalSquare is another cooperating space with completely overhauled work and meeting spaces. It is additionally a communitarian network for autonomous business visionaries, creatives, and trend-setters.
They are known for their two offices located at the following places:
Address: 2nd Floor, The Garnet Building, Lekki — Epe Express Road, 101245, Lekki, Lagos.
25b Ikorodu Crescent, Dolphin Estate, Ikoyi, Lagos.
7. WorkBay: Workbay furnishes office space with a helpful workplace where business visionaries can concentrate on pushing their business ahead just as efficiency and productivity.
They are located both on the island and on the mainland. (Lekki, Ikeja, Maryland)
Address: Plot 23, Kunle Ogunba Street, off Admiralty way, Lekki Phase 1.
Ikeja: 3–9, Olu Koleosho Street, Off Medical Road, Ikeja.
Maryland: 14A Bayo Dejonwo Street, Maryland Estate.
8. V8 Valley: V8 Valley The workspace benefits include high-speed internet, dedicated front desk, constant uninterrupted power, to mention a few.
Address: 7b Dr. S Ezekuse CI, Lekki Phase 1, Lagos.
9. WorkStation: WorkStation is a hub with large participants with possible beneficial professionalism and all needed to boost activeness in line with necessary commercial targets!
Address: 7 Ibiyinka Olorunbe, VI, Lagos.
10. Stage 5 Creative space: Stage 5 Creative space is a joint inventive space that prompts imaginative reasoning which unites development, interest, and correspondence from all circles of life. By joining their locale, you get the chance to investigate new chances and access to moment criticism of your items
Address: 70b Itafaji Rd, Dolphin Estate, Lagos.
The above-listed co-working spaces are known for their professional and entrepreneurial hubs in merging many resources and services in a closely related working space.
However, on a closer picture, Serviced offices are known for highly qualitative repute attached to the fulfillment of the shared office space in Lagos. For instance, the Legacy Serviced offices are known for their professional and highly motivated working space which is really one of the major edge in the Co workspace industry.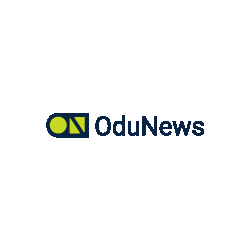 Latest posts by OduNews Staff Writer
(see all)

Submit press release, news tips to us: [email protected] | Follow us @ODUNewsNG