Nigerians have taken to social media started to express their displeasure over the implementation of the 7.5% VAT increase.
Telecoms subscribers have started paying more for calls and data services as the federal government, commenced the implementation of the 7.5 per cent VAT February 01, 2020. The new VAT was increased from five per cent.
Chairman and Head of Operations, respectively of the umbrella body of telecommunication operators, Association of Licensed Telecommunications Operators of Nigeria, ALTON, Gbenga Adebayo and Gbolahan Awonuga, had announced that purchases of telecommunication products and services will be affected by the implementation of the VAT increase.
ALTON said the VAT increase would reflect on the charges of phone calls, text messages and data for internet in Nigeria.
See reactions by Nigerians below:
7.5% VAT won't affect the poor masses yen yen yen.
7.5% VAT is only for luxuries yen yen yen.
Now MTN is adding 7.5% VAT to calls/texts or sending texts & phone call is for the rich alone?.
The annoying part is we didn't even have good roads to show for all the before before tax.

— Zaddy Ajala (@UNCLE_AJALA) February 5, 2020
If only this 7.5% VAT will be used to develop the Country, But all this Revenue generated from the Poor Masses will still be Looted by our Corrupt Officials and also for rehabilitating Fake repetent Boko Haram Members.
Nnamdi Kanu was Right, Nigeria is a ZOO!

— Agunego Kosisochukwu (@iamversatile) February 5, 2020
I swear, no Nigerian should go to hell; the country is already Hell.

No jobs, no light, shitty educational system, insecurity, poor transportation system, low life expectancy, poor health system, #LagosIsWalking, 7.5% VAT even on calls and SMS. Is it a crime to be Nigerian? pic.twitter.com/u3jRrdTCQZ

— Oga Ken (@iamKennethAba) February 5, 2020
7.5% VAT on all outgoing calls.?
7.5% VAT on data purchase?

What are turning is to???‍♂

Soon they will be collecting VAT on the air we a breathe? pic.twitter.com/0bDI0CR2kh

— Favoured DJ Frendzy (@dj_frendzy) February 5, 2020
We live in a country where our govement are our problem.
Imagine waking up to make calls then you realized 7.5% VAT is being deducted from every calls you make
Not even 1call self
Now the govement should us a reason for this .
Just imagine ?? pic.twitter.com/LmrlCyWHUT

— Holuwapelumi_bravo (@Holuwapelumibr2) February 5, 2020
Normally an SMS is N4 but today i sent a text and i observed it was N4.10K. Imagine 10kobo from 100Million people.

7.5% VAT is in everything now. Thank you Buhari for the yahoo yahoo government.

Buhari I wish u parents used Condoms that night pic.twitter.com/WmqWOV6xEY

— Captain Jack Sparrow ?? (@Jenkky_2fit) February 5, 2020
The only network you'd be switching to that's without 7.5% VAT is the one used by the witches and wizards. https://t.co/LIl41NhUzh

— ??Onyeisi Canada?? (@Prinxcharles01) February 5, 2020
So even with this 7.5% VAT somebody's daughter would expect me to spend more than 20 mins with her on the phone? pic.twitter.com/jjDHiWeqxH

— Future Pepsi Ambassador (@Obong_Hanson) February 5, 2020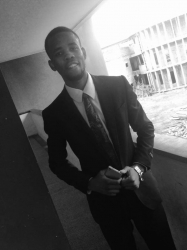 Latest posts by Adelowo Adegboyega
(see all)

Submit press release, news tips to us: [email protected] | Follow us @ODUNewsNG