A cross-section of Nigerians have taken to social media to react to the dethronement of Sanusi Muhammed Lamido as Emir of Kano by the Kano state Governor, Abdullahi Ganduje.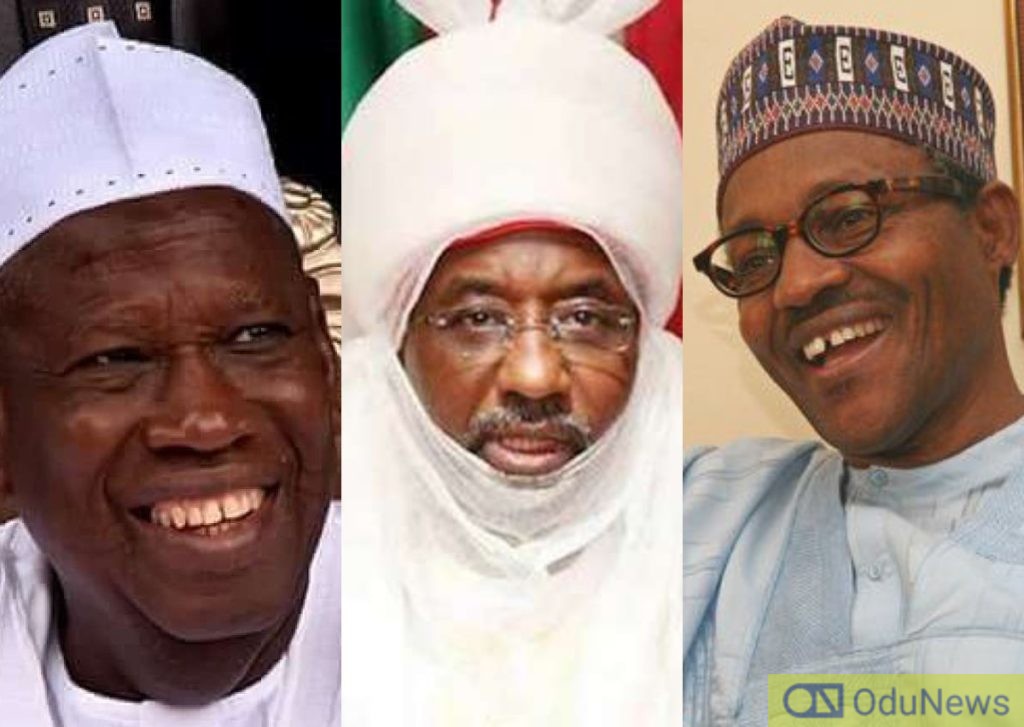 Odunews.com reports that the Kano state government announced the removal of Sanusi as Emir of Kano for disrespecting the office of the Governor and other agencies.
The news of Sanusi's dethronment has however led to lots of reactions from Nigerians as most criticise the Kano state Governor for such action.
President Muhammadu Buhari has also been accused of having a hand in the decision taking by the Kano state Government.
Below are some reactions by twitter users:
I believe Ganduje is just the poster-child of this agenda to frustrate and dethrone Emir Sanusi. Abuja's handwriting isn't hard to read, but that's a story for another day.

— Gimba Kakanda (@gimbakakanda) March 9, 2020
Whatever the record, history will say that Sanusi Lamido was once the Emir of Kano.

Sanusi will become even more relevant in the politics of the North and Nigeria – and I'll be all too happy to see him angry.

Ganduje and his Aso Rock backers will not be in power forever.

— Demola Olarewaju (@DemolaRewaju) March 9, 2020
Sanusi's sack is the voice of Ganduje but the hand of Buhari.

— Jamal (@JajaPhD) March 9, 2020
How can someone that was caught in video collecting bribe from contractors be investigating Emir Sanusi Lamido Sanusi for corruption. Nigerians are we thinking straight? Ganduje baida kunya ku kadan wallahi.

— CHIEF JUDGE ? (@Mr__Kaaleeem) March 9, 2020
I hope now that GOVERNOR GANDUJE and his co-conspirators have taken their pound of flesh by dethroning the Emir of Kano, their eyes will clear and see later that their own power too is transient! No matter the sins of Emir Sanusi, he is one of the finest citizens of Nigeria.

— Dele Momodu Ovation (@DeleMomodu) March 9, 2020
Plot twist. It all works out for Sanusi. He joins the APC. Runs for President. Wins and succeeds Buhari. Ganduje no longer has immunity. And Dawisu quickly leaves for Harvard to do a "course".

— Elnathan John (@elnathan_john) March 9, 2020
Ganduje is caught on tape stuffing dollars into his babariga like a THIEF

Kano HOA: More than a year after, no comments.

Emir Sanusi Lamido Sanusi is alleged of financial impropriety

Kano HOA: He should be dethroned because he is guilty.

What of Ganduje?

All of you are MAD.

— Bankole Akintunde Adebayo (@AdeBanqie) March 9, 2020
The same Ganduje whose Dollars-in-Agbada bribe videos went viral really championed the removal of Emir Sanusi for … "corruption". Comedy Republic of Nigeria ?? https://t.co/24ZaWTz9Yv

— Chidi Okereke (@Chydee) March 9, 2020
Ganduje is the greatest Democratic catastrophe of all time that ever befall Kano state. His emergence as Governor have reduced the great city of Kano to ridicule. Dethroned emir is still better and far valuable than this corrupt and dollar-monger thief.

Emir Sunusi will prevail. pic.twitter.com/PYJvi9oq5n

— Baba Alhaji (@Khalach) March 9, 2020
Instead of Ganduje to promote kano with intellectual like Sanusi he prefer to take him down and bring in novice/half educated prince who can not shine at the National or International stage. Sad, Kano is going Down, ganduje is a curse to kano pic.twitter.com/b8YYZ1Duru

— Sadiq I.I Bisallah (@iibisallah) March 9, 2020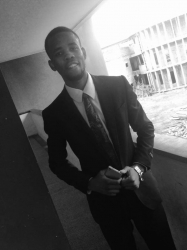 Latest posts by Adelowo Adegboyega
(see all)

Submit press release, news tips to us: [email protected] | Follow us @ODUNewsNG