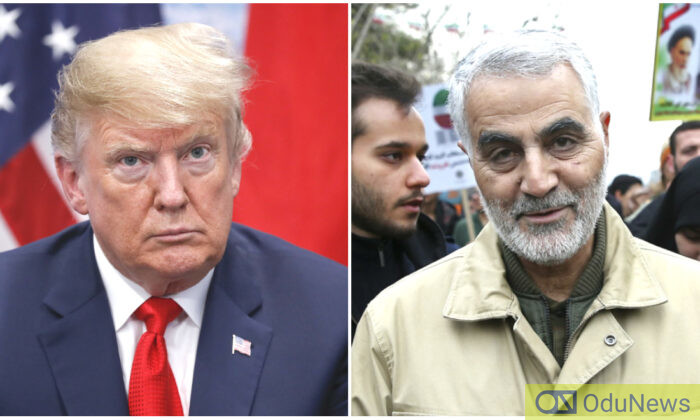 Iran fulfilled their retaliation promise by firing a number of missiles at two Iraqi bases housing US troops Wednesday. The early morning attack represents the firm and most determined stance that Iran really means business with President Donald Trump. Also, this unusual retaliation poses the biggest test of Trump presidency.
Perhaps, we could say fortunately for Iraq's joint military command, the initial assessment shows that there were no casualties on the side of the US from the attack. however, an assessment of the impact of the strikes is ongoing. Iraq's joint military command said there were no casualties among Iraqi military forces.
"Between 1:45 a.m. and 2:45 a.m., Iraq came under an attack of 22 missiles," the
Iraqi military said in a statement. "All missiles struck coalition bases."
White House aides had initially made plans for a possible address to the nation by Trump after the missile strikes, according to two officials, but a White House official said the President would not speak immediately.
Trump some days ago tweeted, "All is well! Missiles launched from Iran at two military bases located in Iraq. Assessment of casualties & damages taking place now. So far, so good! We have the most powerful and well equipped military anywhere in the world, by far! I will be making a statement tomorrow morning."
The attack comes days after the US killed top Iranian general Qasem Soleimani in an airstrike in the Iraqi capital of Baghdad. The administration had sought to cast that strike as an attempt to de-escalate tensions with Iran, but Tehran has described it as an "act of war" and "state terrorism."
In a statement, the Islamic Revolutionary Guards Corps, an elite wing of the Iranian military said the attacks on Iraqi bases were "hard revenge" for the death of Soleimani. The IRGC said any country housing US troops could be subject to "hostile and aggressive acts" and called on American citizens to demand the government remove US troops from the region.
"To the Great Satan … we warn that if you repeat your wickedness or take any additional movements or make additional aggression, we will respond with more painful and crushing responses," the statement to the US read.
Earlier on Wednesday, Iran launched more than a dozen missiles at the al-Asad airbase, which houses US troops, and American and coalition forces in the town of Erbil, Jonathan Hoffman, a Pentagon spokesperson, said Tuesday evening.
"In recent days and in response to Iranian threats and actions, the Department of Defense has taken all appropriate measures to safeguard our personnel and partners," Hoffman said in a statement. "These bases have been on high alert due to indications that the Iranian regime planned to attack our forces and interests in the region."
"As we evaluate the situation and our response, we will take all necessary measures to protect and defend U.S. personnel, partners, and allies in the region."
A US military official and a senior administration official said an initial assessment asserts that the missiles struck areas of the al-Asad base , according to an Officials have said the US is awaiting daylight to get a full assessment of the results of the strikes.
The entire event seems like the US military had gathered enough intelligence about the attacks of the launches that they had time to sound alarms. People in harm's way were able to get to safety.
In Erbil, at least two ballistic missiles hit separate areas, two Kurdish security officials tell .
One missile landed inside the perimeter of Erbil International Airport without exploding, the second hit an area roughly 20 miles west of Erbil without causing casualties.
US troops were patrolling outside their bases with Iraqi partners in the hours after the strikes, according to a military official who claims to be anonymous.
Drones and attack helicopters were orbiting bases housing US troops, the official said. An AC-130 gunship over central Baghdad, which includes the heavily fortified Green Zone, shortly after the attacks.
US Secretary of State Mike Pompeo, Secretary of Defense Mark Esper and Chairman of the Joint Chiefs of Staff Army Gen. Mark Milley arrived at the White House following the attack and they left later Tuesday night.
Iranian Foreign Minister Mohammad Javad Zarif said on Twitter that the response was meant to be proportionate to the American attack that killed Soleimani. The top diplomat also said Iran "concluded" its widely anticipated response Soleimani's killing.
"Iran took & concluded proportionate measures in self-defense under Article 51 of UN Charter targeting base from which cowardly armed attack against our citizens & senior officials were launched," Zarif tweeted. "We do not seek escalation or war, but will defend ourselves against any aggression."
Looking at the twin tragedies that recently occurred in Iran, a plane crash and earthquake, odunews suppose it's divine intervention for ceasefire. #IranvsUSA has not formally begin, yet unfortunate events has already overwhelmed Iran.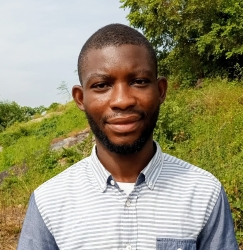 Latest posts by Ojo Oriyomi Ademola
(see all)

Submit press release, news tips to us: [email protected] | Follow us @ODUNewsNG