Drama, they say, is the imitation of life. If that is true, what then do we call the hilarious imitation of life? The answer to that can be gotten from a group of individuals who are our focus today at OduDiscover. These guys are blazing the trail when it comes to mimicking celebrities; doing such a horribly funny job of it that it has become an art in itself!
Enter the Ikorodu Bois, youngsters on the verge of greatness as they are doing something unprecedented and having a heck of a time as their fan base continues to increase by the day!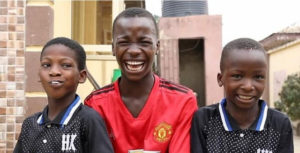 MEET THE CREW
The Ikorodu Bois are siblings born to Mr. and Mrs. Ogo Sanni, and they reside in the Ikorodu area of Lagos State. They comprise of Tunde Sanni (21) a.k.a. LSB, the brains behind the crew, Muiz Sanni (14), Malik Sanni (10), and Fawaz Sanni (8).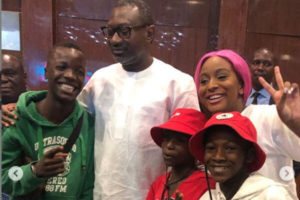 OduDiscover learned that they mimic any trending video (mostly on Instagram) and they revealed that preparations and upload of each video clip (which includes rehearsals) take them about an hour and 30 minutes.
Their props include wigs, a pot, wheelbarrow, shovel, bucket, bottle, etc.
FAMOUS CELEBS THEY HAVE MIMICKED
The Ikorodu Bois have mimicked celebrities like Davido, his fiancée Chioma, DJ Cuppy, her billionaire dad Femi Otedola, Aliko Dangote, Genevieve Nnaji, Flavour, Mercy Johnson, and Tonto Dikeh.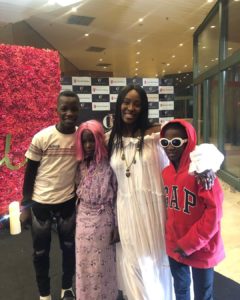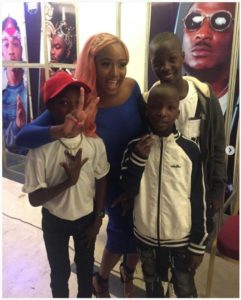 They have also done an imitation of President Muhammadu Buhari, Senator Dino Melaye, VP Yemi Osinbajo, and Adams Oshiomhole.
BEGINNINGS
The imitators started their comedy skits in 2017, featuring in small shows and comedy plays in their school. They shot to the public limelight when they mimicked DJ Cuppy and her father Femi Otedola. The video got numerous views and likes on Instagram and this encouraged them to obtain more props and materials and they continued their mimicking act.
THEIR ACT
Even though they aren't assigned distinct roles in the group, Malik usually plays female characters and Muiz portrays older characters. Fawaz is usually the group's hypeman.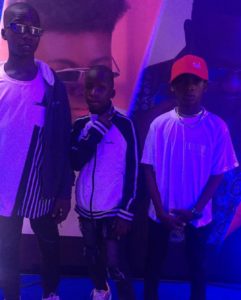 Their skits are often comprised of shot for shot imitations of popular music videos, movie scenes, interview sessions, and even casual videos of stars uploaded online. Their costumes are very similar in appearance to the ones worn by the celebrities but there is a marked difference in the setting/background and locale.
Their most challenging act was that of Davido's spectacular entrance at his concert, where he was lowered by strings attached to his body from the top of the stage (seen above). Tunde Sanni said this about the stunt:
It was quite a challenge mimicking Davido after we tried it the first time; we had to shoot it again the next morning before we got it. Malik was scared initially but I had to assure him that I was going to hold him from behind. My friend and I held him from behind for us to get that shot. We were all happy after Davido commented a few minutes after we uploaded the video.Tunde Sanni – punchng.com
CONTROVERSY
Despite being much loved in the entertainment industry, the Ikorodu Bois have had their own fair share of controversy following a comedy skit of the arrest of popular Nigerian politician, Dino Melaye.
Their skit attracted a lot of backlash, most notably from Melaye's son, who condemned the act.
LEGACY
These young guys have taken the initiative to make something remarkable of their lives and they are becoming stars in doing what they do best.
Even though there is a marked contrast between their videos and those they are imitating, the humourous concept behind it will definitely bring laughter from the viewer. In a country that is rife with a lot of tragic happenings, the Ikorodu Bois are giving us reasons to smile and laugh away our sorrows (something the nation really needs at this point).
We don't know what the future holds and we don't know how long they will continue entertaining us but at OduDiscover, we seriously dig the style of the mimic kings and give them our stamp of approval! May the mimics continue!

Submit press release, news tips to us: tips@odunews.com | Follow us @ODUNewsNG