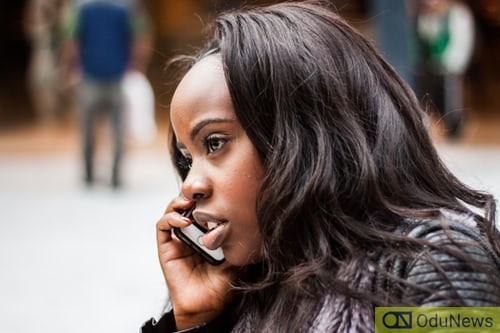 Lets face it! 80 percent of married women love to have their legs spread wide open,
As I begin to delve into the last stage of my life, I begin to realize some beautiful realities of what life should be. They say when you've finally master the rules of the game, you will be too old to play the game. All i could do, at least to ease myself of all the blame i give myself, is to share my experience, so the younger generations who wishes to learn from my abundance of travails could pick one or two they think might be relevant to them. May be, just maybe! This act could compensate the series of stupid steps i took to deprive myself from the fundamental happiness in life.
If you're currently reading this piece, remember! Your happiness and well-being should be the most paramount. All other things( family, friends, pressures from all walks of life,) comes second. Do not let anyone pressure you. When you are convinced that you really love someone,maybe you guys have a good vibe, good energy and you believe in each other's dreams, stick with yourselves, nurture your dreams together, and learn to grow together.
I met Ade in the second Semester of my 300 levels in the University of Ibadan in the summer of 1993. let 's say he was a guy everyone took for a snobby. Because he rarely interacts with anyone. But I took quite a liking in the guy right from the day i noticed his existence in the class. He was like a ghost student, you would see him in one week and not see him in three weeks. Somethings were special about him, the way he talks, the way he dresses, not like those campus boys who dresses like a masquerade all in a bid to be regathered as Campus campus big boys..
We will always find each other in the chaos'. So they say, i and Ade found ourselves in the chaos, but the difference was that our own chaos was in the midst of family pressure that was on me from my mother who wanted me to marry Mr jide so he could assist the family since my father died some years back. But Heaven knows and you could tell from the moon and back that i and Ade really loved ourselves so much that I had made up my mind to settle down with him 'No matter the storm, no matter the rain' but shit happens in life, and sometimes, life does not sail in the direction we desired.
We both graduated from Uni the same year and had our N.Y.S.C year in the same State we decided to live together and I can categorically say those years were the best years of my life.
Not that we had much, we lived only on the megre stipend called allawee and the 2000 Naira we both got from our different places of primary assignment. But you could tell that we were happy, 'we lived life for the living'. Those times, i could remember vividly, when we FUCK ourselves inside the store room we called copper's lodge, our neighbors could clearly hear my voice while i scream in estacy. Years of so much vitality and happiness, the way we sing along when 'Roise'(1991) by Blacky was played on the radio.
In those moments, as we ventured into the unknown future, we really did not know what it had for us, but with so much resolution, we couldn't wait to cheerfully grab whatsoever was on our way. To us, it's okay not to feel hopeful about the future, we were just curious about what was coming for us' and we like it, we really loved that idea.
We rounded up our service year and there comes the 'echoes of hard times' things were really tough. We began to have a struggling relationship. While my mother had assumed that when I graduate from the university, marry a generous and wealthy husband, i will automatically take up the baton of the responsibility of my younger ones from her, this could not happen because my supposed husband to be Ade, does not have a job yet. Hence, here comes the pressure from Mr jide who was now the branch manager of a bank. To cut a long story short, Mr Jide was very helpful to my family. He took care of our rent so many times and often gives my mum huge cash to take care of utility bills. Coupled with the fact that he was already a parish pastor in one of the famous Pentecostal church. My mother said he was the best choice for me. After all, the pride of a lady is to marry a 'Godly' husband that takes good care of her and her family. Well! Let's say I gave up to the pressure, began to see my relationship with Ade from a very different lens. Ade was sweet, yes, and he was not lazy, he had a future, but what's the meaning of love when money is absent ? he will get there i know for sure because I knew he had a bright future. But of course, time was not on my side as I was already dangerously getting to 30.
I married Jide. at 29, and there begins my journey to a long years of unhappy life. He was a very boring guy, he does not choke me like Ade does, he does not spread out my two yams leg to dig me thoroughly! The colossal bastard does not know how to give a lady a nice treat. All he does is to provide for the house and preach evening sermon in the seating room. He was never romantic. Oftentimes when he climbs on me he comes down shaking in the next one minute. Never like my Ade the destroyer, the womb shifter! It has been 22 years now I have lived with this trauma.
Today i saw Ade, walking out of a mall here in California. He had flown in from Hague where he heads a department in the International Court of Justice. He was still Handsome and strong like he was in the good old days, He was wearing a blue jeans and a vintage jacket. Unaware that i was in the middle of a crowd, I shouted his name, like a baby that haven't seen her father in several months, ran towards him and gave him an emotional hug. He still had that same sweet smell. That same way he spoke like an educated area boy. He his now a big boy, and all i could imagine while holding his hands in the pretends that Jide my husband was not in the scene was how life would have been if we had ended up together.
You could tell that he his enjoying a wonderful and blissful career. I wish he could share the many stories I saw in his eyes with me Do not quote me wrongly, I do not say all this because he his now a successful Diplomat, Jide my husband his super okay, at least before he suffered from stroke. And am also ok for my level, as I currently head a Microsoft branch here in the States. I just wish that i and Ade would share a life together. Something like a late night drive all over the town, roll a joint together, gossip about people. Not like this bloody bastard called jide who does not know the location of my pussy for the past 22years. I wish i had married Ade against all odds. If you get to read this, please kindly note that so many married women you see drive flashy cars are so unhappy. Therefore, be careful before you enter a pit of unhappy life.
Currently as I write this piece in the study room, with a glass of champagne, i wish someone could squeeze my big breast so bad, give me a good head, and FUCK the hell out of me. Can you imagine i have not got laid for the past 7 months ? SEVEN months!! But I swear, I will work towards a meeting with Ade, I know he still has a good and working instrument down there. Maybe we could make up for the old times and bring back sweet memories of the way I shake my butts to the rhythms of Sir shina Peters songs on his small battery radio after a good and exhausting sex. The feeling I had after I dragged my first taste of a joint, how he always told me that God sipped 'champagne and created a star like me'.
Or perhaps if i could turn back the hands of time, spend some more time in Ade's arms, one more breakfast, one more lunch, or one more dinner, perhaps one more sound sex before i finally accept my faith that maybe we were never meant to end up together. But I made the choice in sympathy of my mother and my younger ones. And here i am facing the consequence of the choice I made alone. Forcefully heading my husband's church and Married to a man suffering from severe stroke at 46. There's this sadness in my eyes as I write, the kind you only see in those who just want to die but life won't let them. But here I am still very much alive, but living like a rotten human being.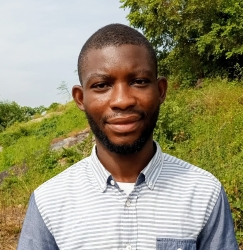 Latest posts by Ojo Oriyomi Ademola
(see all)

Submit press release, news tips to us: [email protected] | Follow us @ODUNewsNG