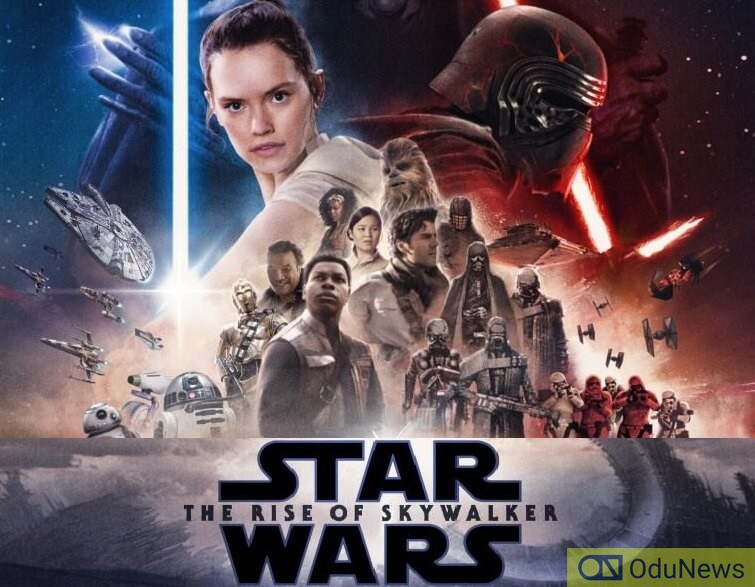 Ahead of its official premiere in three days' time, some individuals have had the privilege of seeing Star Wars: The Rise of Skywalker and have expressed their views online.
The concluding film in the Star Wars saga is very important as fans have been so eager to see how the director, J.J. Abrams, will bring all the events of the previous films to a satisfying conclusion.
But the fact is that not everyone can be satisfied as there will always be those who will be offended by how the plot is wrapped up. This is where it becomes important for the director to make something that will at least make most of the fans happy.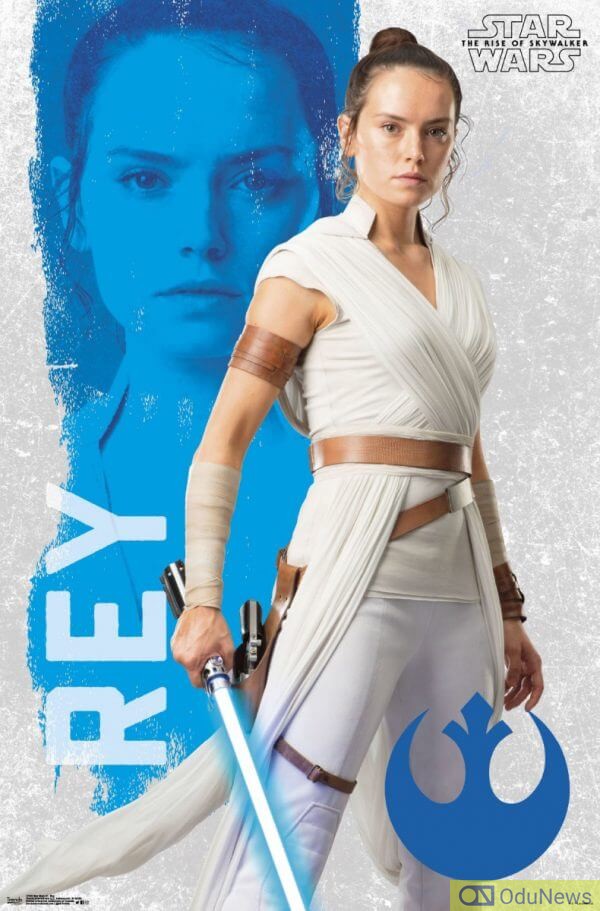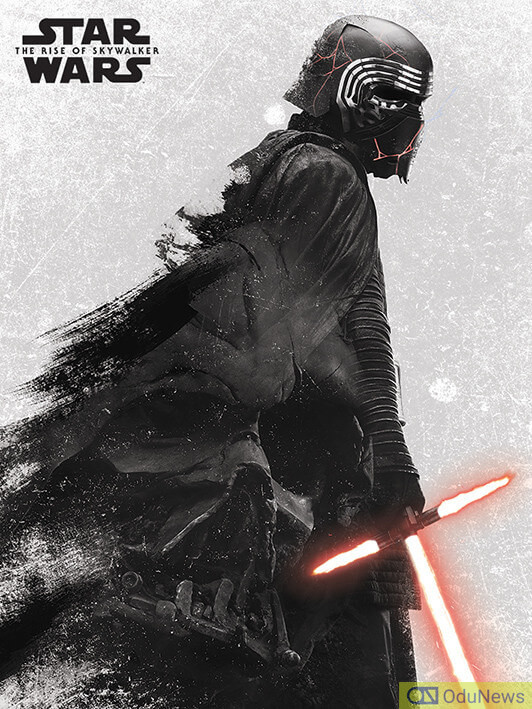 One thing that audiences have been looking forward to is the final battle between the fledgling Jedi, Rey (Daisy Ridley), and the ferocious Sith, Kylo Ren (Adam Driver). Only one of these two may be left standing by the time the dust settles and in a movie this epic, chances are neither of them could even survive.
Well, from the look of things, it looks like J.J. Abrams has succeeded in giving the fans (at least the ones who have watched the movie so far) what they want as the reactions on social media have been mostly positive. This should inspire a massive turnout to the theaters on the 20th of December when the film arrives and those who have been apprehensive can rest easy as it is obvious that they won't be disappointed.
See the reactions below:
Just stepped out of #TheRiseofSkywalker. It's an immensely satisfying and MASSIVE end to the saga. It somehow addresses issues, problematic characters, and most unanswered questions from The Force Awakens and The Last Jedi too. pic.twitter.com/TMKeXCXuUx

— Rob Keyes (@rob_keyes) December 17, 2019
Star Wars: #TheRiseOfSkwalker is TRULY a satisfying conclusion to the saga. It answers practically everything you want to know and more.. with some twists and turns. If you think you know what's going to happen, think again. #StarWars pic.twitter.com/72WsWzk21o

— Mansoor Mithaiwala (@MansoorAYM) December 17, 2019
Abrams brings a magical energy to these characters and their interactions. I can't wait to see it again.

— Peter Sciretta (@PeterSciretta) December 17, 2019
#TheRiseOfSkywalker is ummmmmm a lot! tons to love here, no shortage of crowd pleasing moments and twists and cameos, but also quite a bit to ?. some faves: jannah ?, d-0 ?, finn of course ?. and what a lovely send off for our general leia ???

— Angie J. Han (@ajhan) December 17, 2019
STAR WARS: THE RISE OF SKYWALKER is certainly the most convoluted Star Wars. There is a lot I liked, but the first half gets so bogged down with exposition and new plot and doodads and beacons and transmitters, it feels like it should have been three movies on its own.

— Mike Ryan (@mikeryan) December 17, 2019
#StarWars #TheRiseOfSkywalker…OH MY GOD! I am absolutely blown away! I've never been so satisfied by a film. This is the end of an era and a franchise that has defined my life and this did it justice in a way I didn't imagine it could. You WILL cry…. pic.twitter.com/Jfx5bzdZOO

— Jenna Bûche de Noël (@JennaBusch) December 17, 2019
#StarWars #TheRiseOfSkywalker is a lot. It's a big, giant movie with a lot of spectacle and high stakes and it's definitely going to start a conversation (or a lot of conversations) among fans.

— The Brandalorian (@BrandonDavisBD) December 17, 2019
All I can say is "wow."#StarWars: #TheRiseOfSkywalker is many things: horrifying, hopeful, violent, lowkey horny, and full of the right kind of fan service.

But most of all, it's a fitting ending for this incredible, 40+ year-long saga. pic.twitter.com/pd2GEwI7O3

— Dan Casey (@DanCasey) December 17, 2019
So, I'm not too surprised and at times I felt too much fan service was given, but #TheRiseofSkywalker is everything and nothing that you're expecting.

So I guess what my immediate reaction is: God I love this franchise and I'll miss the Skywalker saga.

— Yolanda Machado (@SassyMamainLA) December 17, 2019
Well… #TheRiseOfSkywalker is a drastic departure from TLJ, but also not as invigorating as TFA. It is a movie packed with action (it's seriously nonstop), but also jammed with fan service. @starwars fans – brace for the debates. pic.twitter.com/DjKo9ejRWw

— CinemaBlend (@CinemaBlend) December 17, 2019
There is good in Star Wars: The Rise Of Skywalker. But there is more that is disappointing. There are a number of choices that just don't track, fan service that doesn't work, and ignored details that are missed. I'm bummed. #StarWarsRiseofSkywalker pic.twitter.com/Ztk0VzGc6H

— Eric Eisenberg (@eeisenberg) December 17, 2019
Man does #TheRiseOfSkwalker MOVE. This film hits the ground running & doesn't let up. JJ's energy is all over this thing. A Last Crusade style adventure. The bromance between Poe & Finn steals the film. Felt a bit more concerned w/plot than character, tad rushed, good not great. pic.twitter.com/S4tbDhXG35

— Griffin Schiller (@griffschiller) December 17, 2019
#RiseOfSkywalker has a bumpy start but finds its footing and when it does, it flies – especially the third act. Dug the conclusion of certain key storylines, some of which I didn't think I wanted. Random big likes – the use of Rey's theme, lots of lightsabers and D-O. #StarWars

— Perri Nemiroff (@PNemiroff) December 17, 2019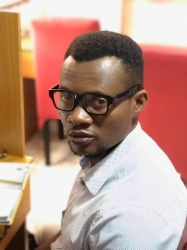 Latest posts by Sydney Elike
(see all)

Submit press release, news tips to us: [email protected] | Follow us @ODUNewsNG