A Fall from Grace has some important messages and two compelling leads but doesn't rise above its predictable plot.
Filmmaker and actor Tyler Perry makes films that deal with everyday issues, often shedding the spotlight on women who go through a unique experience and come out better or worse.
His latest film stars Crystal Fox as Grace, a woman in custody for the murder of her husband (Mehcad Brooks). She is approached by an aspiring young lawyer, Jasmine (Bresha Webb), who is sent to convince her to make a plea deal.
Somehow, Jasmine gets the opportunity to hear the story of what happened from Grace what really happened and even though the accused says she is guilty, the younger woman is convinced that she is not.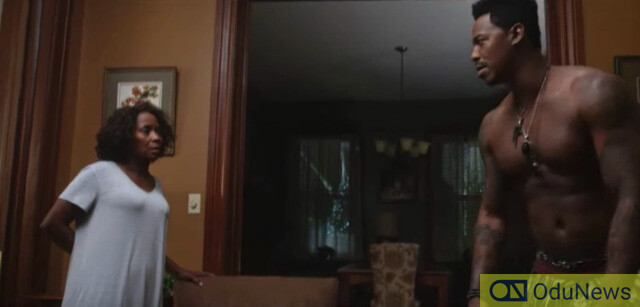 Determined to find out Grace is hiding, Jasmine defies her boss and goes on the path to uncover a tale of lies, deception and seduction. What she finds out makes to contemplate the unthinkable – take the case to court with the hope that Grace will be acquitted.
But the question is; how do you discharge and acquit someone who remains adamant of her guilt? How can someone be innocent when everything shows that she is guilty?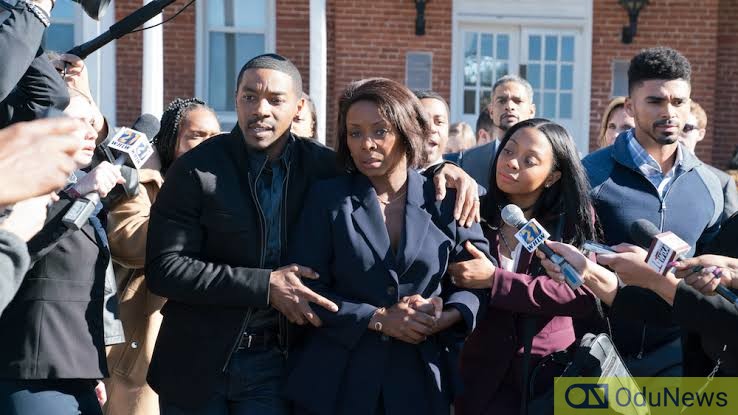 Right from the moment Grace begins her story (which we get to see via flashbacks) we know where it's headed. The charming young man who wins the heart of a lonely middle-aged woman is someone you find suspicious right from the first time the camera pans on him.
Grace is cautious at first when she meets Shannon, a photographer who sweeps her off her feet and seems to know her from the inside. Their evolving romance makes her throw caution to the wind and open her defenses and he proposes to her. Without even thinking about the consequences of her actions (the first hole in a series of holes in the plot), she accepts his proposal and they get married.
It's all a life of bliss until things start to fall apart. But it's something that we envisioned and as it happens (rather too quickly I might add), we know Grace has made a fatal mistake.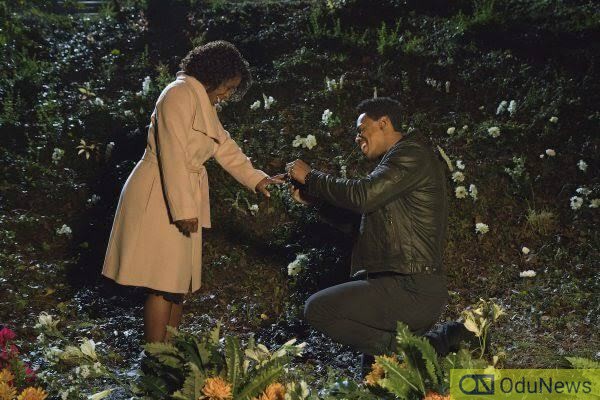 The helpless woman watches as the true character of the man she calls her husband shows itself. She watches in horror as her life is flushed down the drain; something that is precipitated by the loss of her job (the second hole in the plot).
The thing I didn't buy is the speed with which Grace's appointment with a company she has worked for so long is terminated because of a financial crime in which she seems to be the perpetrator.
What I expected the company to do is to get her suspended then carrying out a formal investigation to find out what really happened. But no, her boss is so eager to get her fired that as he is delivering the news of the financial theft, he is giving her the boot even before she can open her mouth to defend herself (seriously?!)
Grace decides to take matters into her hands and when she discovers her husband is no saint, confronts him and what ensues leads to what is a homicidal case.
Another thing I find funny is the fact that during the time when Grace was going out with Shannon, we didn't get to see how others close to her (particularly her adult son) felt about it.
I mean, when you have a mother who is separated and gets her heart stolen by a seemingly perfect gentleman, you are bound to be suspicious and ask questions.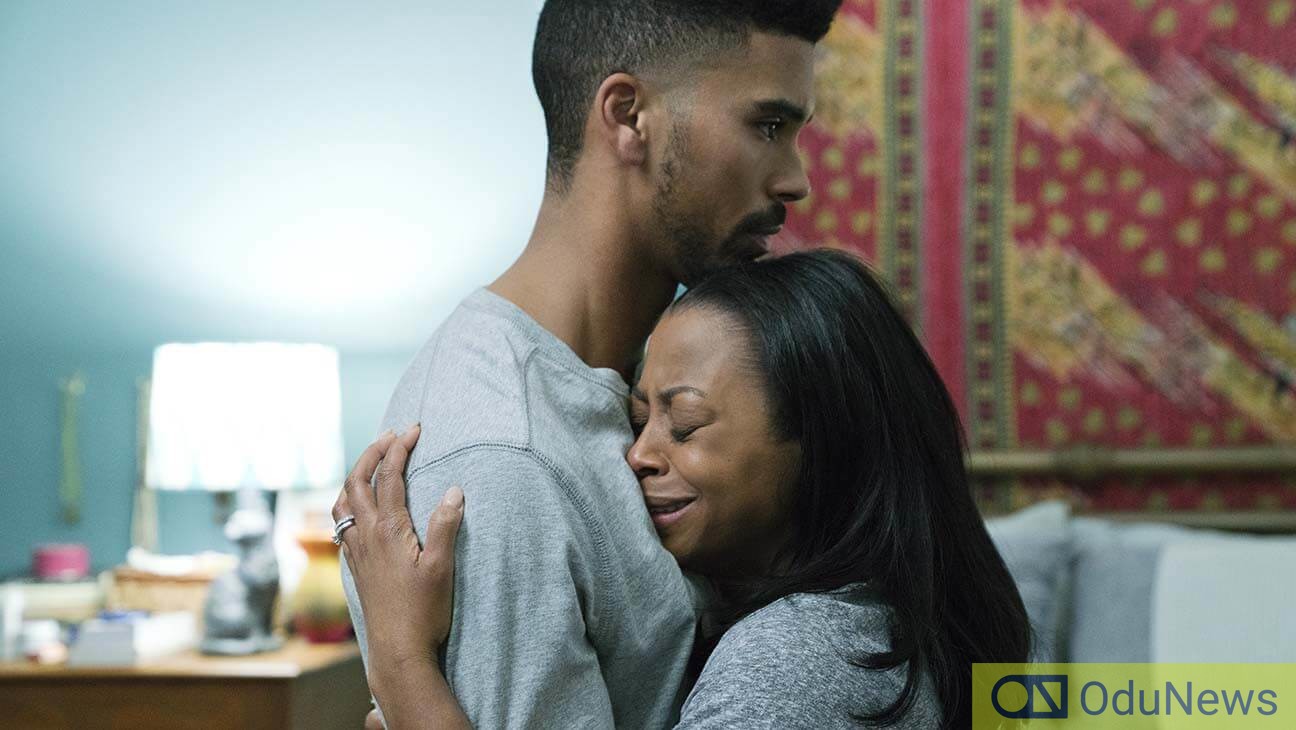 When the trial starts (the case ends up being taken to court), it comes as a surprise that Grace's son is presented as one who is very close to and loves his mother so much. If this is true, why didn't we get to see it playing out on the screen? Where was he when his mother was being swindled and deceived?
It's only when the trail begins that the element of suspense is introduced and the courtroom drama takes the plot to an unexpected direction (a welcome change apparently).
Jasmine is made to rue the day she disobeyed her boss' order to make sure the case isn't taken to court as she is helpless to stop the disaster that comes out from the case.
The best moment of the movie comes when a sudden revelation comes to light. It's one that you will never see coming and is something that if pursued could change the whole dimension of the case.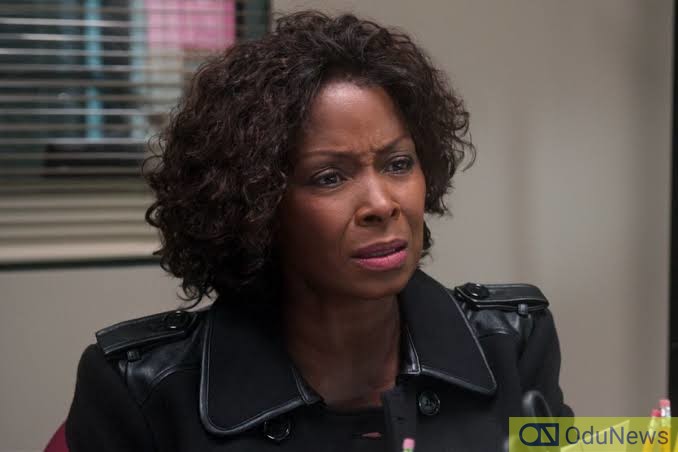 All the while, Jasmine and Grace have overlooked a villain who has lurked behind the shadows, one who has been behind the whole thing from the start. But with Grace already out of time, will the final piece of the puzzle finally fall into place?
Tyler Perry could have made his film better by fixing the numerous plot holes. In the end, it's a decent movie but one that doesn't really stand out. Its one defining moment isn't enough to save it from being less than memorable.
A Fall from Grace has some lessons for everyone and Crystal Fox's performance is commendable. Bresha Webb as Jasmine also gives it her all too but a lasting impression isn't what this movie leaves.
Rating: 6/10.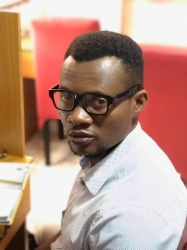 Latest posts by Sydney Elike
(see all)

Submit press release, news tips to us: [email protected] | Follow us @ODUNewsNG