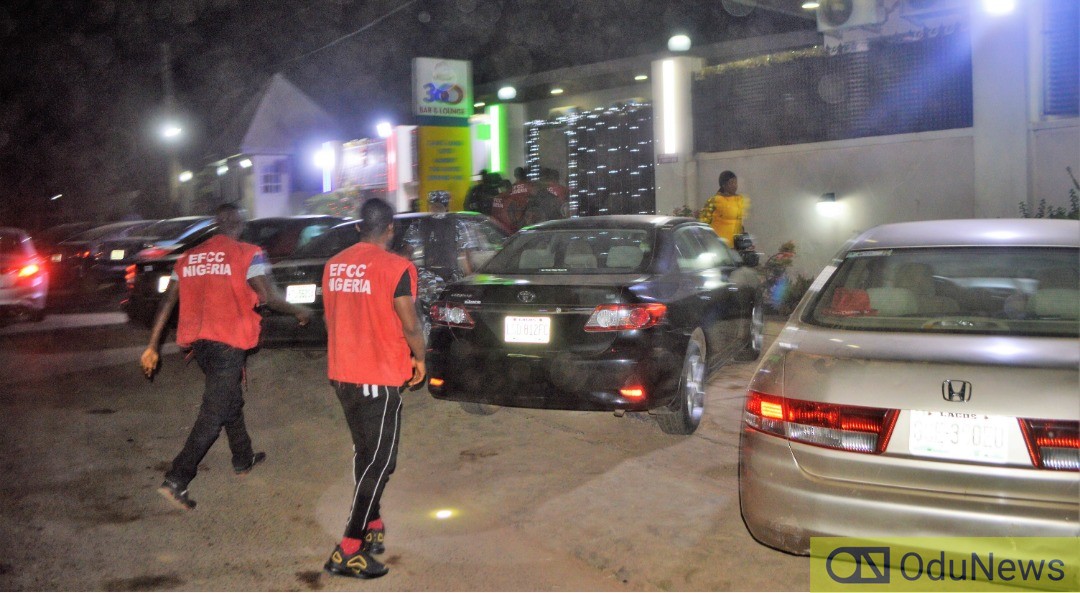 The Economic and Financial Crimes Commission must have felt Nigerians would hail its actions after the commission announced that it arrested '89 Yahoo Boys' in Ibadan over the weekend.
This was not the case as many Nigerians have taken to social media to condemn the EFCC for arresting innocent Nigerian youths and tagging them Yahoo boys.
The Commission through its social media platforms announced the arrest and posted pictures of the youths and separate pictures of cars allegedly belonging to the arrested persons.
Recall that the EFCC had on October 14th 2019 announced that it arrested 94 internet fraudsters in Ibadan with some Nigerians saying the commission is notorious for indiscriminately arresting youths and tagging them as internet fraudsters.
See reactions by Nigerians below:
Please, who knows how this works? When EFCC operatives raid a nightclub based on intel that it harbors fraudsters, how do they tell Yahoo boys from innocent partiers there? It's not fair to arrest anyone for merely being in a club, and then release them later. That's harassment. https://t.co/dt7oN9aTa7

— Gimba Kakanda (@gimbakakanda) January 20, 2020
This is a shakedown.
You could be in a bar tomorrow drinking and screaming at Lacazette for missing a tap in and EFCC will rush in a grab you.
Next thing, you are appearing on the news as a yahoo boy???? https://t.co/fzXtKnUryj

— The Papi (@tawah89) January 20, 2020
EFCC will randomly March Into club and bars. Arrest innocent men, open twitter and shout " we arrested 89 yahoo boys".

No investigation, no trial, no nothing, accuse and investigative.

Lol, red clothed Sars.

— Pastor Ola ✨ (@Biisi96) January 20, 2020
EFCC said they arrested 89 yahoo boys in Ibadan. What were they all doing in one place? Shey na seminar them go?

You just entered a night club, packed everybody you see and then labeled them "yahoo boys"

— AJ | Adonai (@mrmanhere_) January 20, 2020
Only a fool will believe this.
89 Yahoo boys. Y'all are a joke.

What were they all doing in the club at once? Abi they were hosting Yahoo Boy PTA meeting? Rubbish!!!

— I R U N N I ∆ ™ (@Irunnia2) January 20, 2020
This is really shameful you move around club houses to arrest people randomly and next thing you tag them fraudsters so your telling us 89fraudsters went to one club in just one night? so now you profile and tag people fraudsters just because they go to the club

— KingOFsParta (@o_parta) January 20, 2020
You have started with this nosense again:https://t.co/ejL8H1MNyR

— Ayo Sogunro – #Transformist (@ayosogunro) January 20, 2020
Less than 6 months ago, the FBI arrested 80 Diaspora Yahoo Yahoo Boys. They already had evidence to nail every single one of them before making any arrest. EFCC can do better. You just can't go around raiding club houses and arresting every single person in sight. It is wrong!

— Dr. Dípò Awójídé (@OgbeniDipo) January 20, 2020
"sophisticated phones"
The same reason SARS officers intimidate and threatened young people is same reason you tag 89 people to be involved in Yahoo Yahoo.

Meanwhile ,months after receiving the bullion van petitions, EFCC has refused to act. https://t.co/e4s0oqqLrk

— Tosin Olugbenga (@TosinOlugbenga) January 20, 2020
So EFCC storms clubs now and claim everyone in the club is a "yahoo" person?
Or they intend to say they were having a meeting or retreat in the club??What a system full of mediocrity? Raid National Assembly instead or Aso rock itself? https://t.co/SSItbqrI5a

— Tiri-highed-Rayfin ? (@Otunba_Alao) January 20, 2020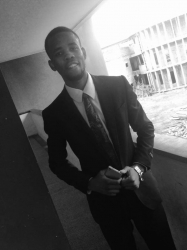 Latest posts by Adelowo Adegboyega
(see all)

Submit press release, news tips to us: [email protected] | Follow us @ODUNewsNG